Building a global community of like-minded individuals from the banking community. Providing members with the ultimate event experience, creating a platform for them to make meaningful connections and forming long-lasting relationships.
The Problem
Event attendees wanted a more personalised user experience.
The Open Banking Excellence (OBE) event was started with one goal: build a community of like-minded banking experts from all around the world.
But to grow the community and keep attendees coming back, OBE needed to provide a seamless event experience.
Members want to spend their time connecting with compatible people,
not on things like wasting time waiting to sign in. To help them do this,
OBE organisers needed an in-depth understanding of their members' frustrations, their motivations and their goals.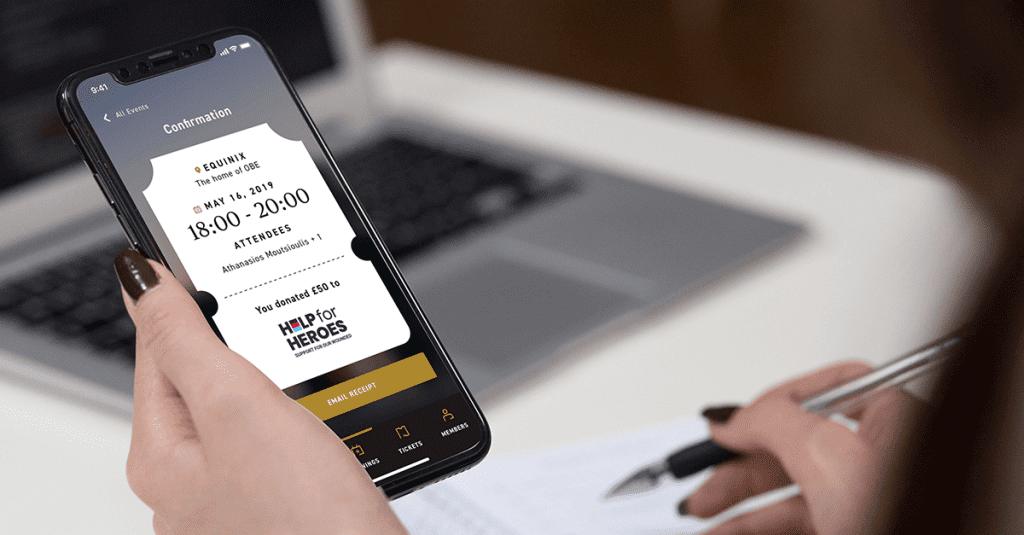 Our Approach
We interviewed attendees to find out their most wanted features.
During discovery, we interviewed a range of OBE attendees and speakers
to pinpoint their goals, their motivations and their frustrations.
Members wanted to waste less time signing in and finding out event info so they could spend more time networking and making meaningful connections. OBE needed to provide a more personalised event experience for every single attendee.
The Solution
We transformed the event experience for Open Banking Excellence.
We use geo-location to pin users' tickets to the front of the app when they arrive at the venue. As soon as they've signed, the ticket is instantly replaced by the evening's agenda.
Leading up to the event, users are able to browse the profiles of other members. With just a swipe, they can shortlist the key people they'd like to meet with.
This then lets the other member know someone's interested in connecting with them through a push notification and link to that person's in-app profile.
The OBE app puts people in control, letting them make the most out of their time and create meaningful connections.
Let's build a best-in-class events app.