In an industry that's constantly evolving, we feel it's important to give you the latest mobile and tech news. Whether you're new to mobile, an industry leader, or an international brand, having the latest mobile news is vital for your mobile app development. So, here are the top tech stories from September 2018. With a heavy dose of hardware news, in September we've seen announcements from giants like Apple and Samsung as well as a potentially huge partnership between Snap and Amazon.
To make sure you don't miss out on the latest mobile news, sign up for the Sonin newsletter today. Here are the quick links to the top stories of our September Mobile & Tech news:
Apple Event 2018
During its September Keynote Event, Apple announced the new additions to its iPhone X line with a 5.8" XS, a 6.5" XS Max and a 6.1" LCD iPhone Xr. The new phones run on Apple's A12 Bionic chip, letting apps launch 30% faster all while using less power. And powering iOS 12's previously announced features like new and improved camera functionality as well as Face ID, AR and Animojis.
Apple also announced the Series 4: the latest in the Apple Watch line is focused on health with a built-in electrocardiogram (ECG) and an advanced gyroscope. With these new features, the watch will be able to detect when wearers fall and, if no movement is detected, automatically notify emergency services.
This kind of device could be a huge helping hand in managing a remote workforce. When in the field, many companies still rely on employees being able to signal when they're in trouble. But with wearables, they can be notified as soon as an employee has an accident. Helping them to respond faster and improve the safety of their remote workforce.
Source: Apple
Snapchat Links Lens to Visual Search
This month, Snapchat officially announced a new visual search lens that will let users match in-camera items with Amazon products. This way, the company can use computer vision to enhance the customer experience for Amazon customers. This feature follows several very successful m-commerce ventures by Snapchat. Including a Nike Jordan sneaker drop that sold out in minutes and a similarly quick-selling Adidas pre-release footwear launch. Looking forward, Snapchat will look to expand its 'Shoppable AR' scheme, already working with over 100 brands right now.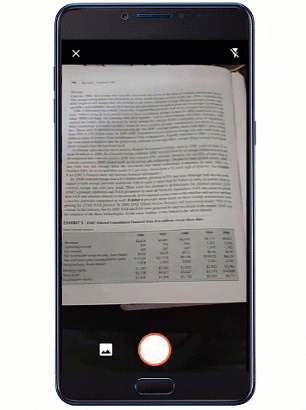 But the same image recognition and computer vision tech also have a number of benefits for the enterprise. For example, Microsoft is bringing Artificial Intelligence (AI) to its Excel software package. Soon, users will be able to take pictures of hand-drawn or printed tables and convert them into an excel spreadsheet in a single tap. Using mobile and emerging technology to remove the need for manual entry and save users time.
Source: Mobile Marketer and Microsoft
Recommended Reading: Enhance Your Customer Experience with Computer Vision
Amazon Unveils New Line of Echo Devices
This month, Amazon unveiled four new Echo devices, five 'Echo Companion' devices and a pair of smart home devices that includes a smart microwave. According to Amazon, this month's event had the largest number of devices and features they've ever announced in a single day.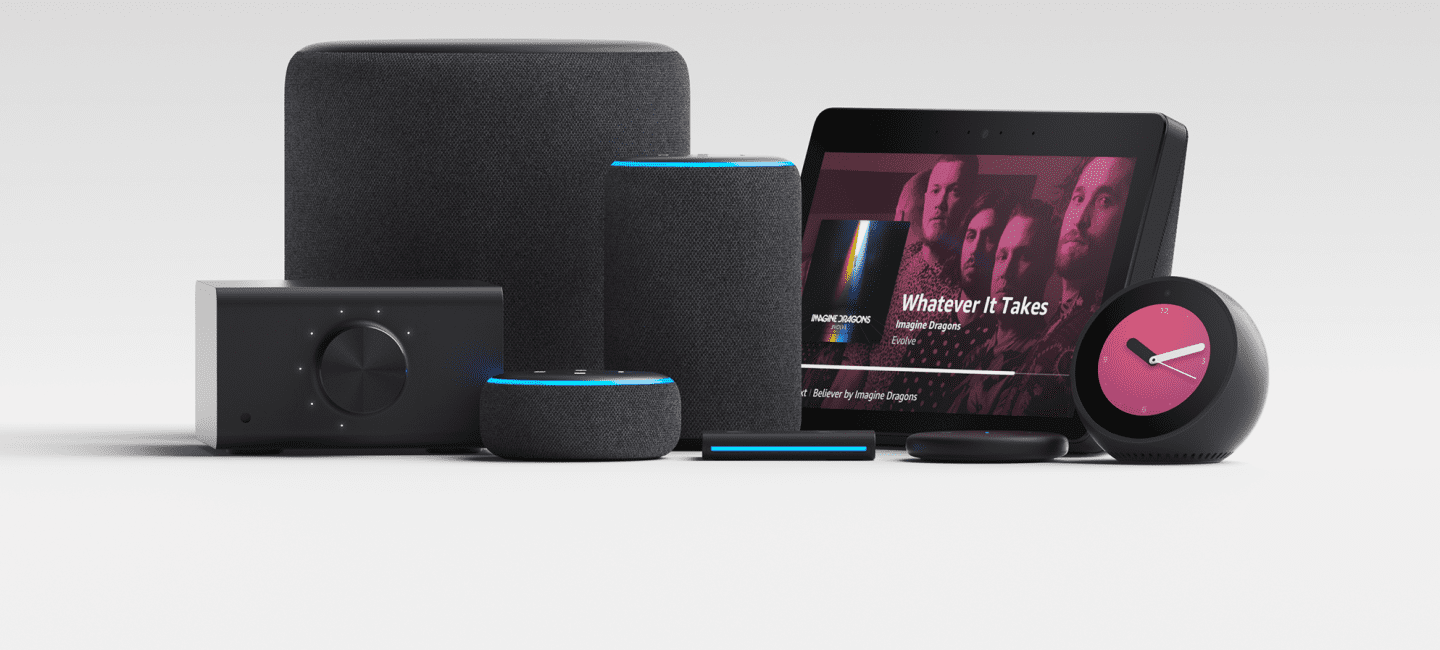 The new 3rd generation Echo Dot (the small and affordable speaker that Amazon claims is the best-selling smart speaker of all time) is 70% louder than its predecessor. And it's big brother the Echo Plus now even has a built-in temperature sensor. Using this, you can set your smart home or office to turn off fans when it gets too hot. And another big development is local voice control for basic commands like turning on lights without an internet connection.
Other highlights from Amazon's September event include:
New Echo Show with a bigger screen, twice the display area and better sound quality.
Echo Input: a small standalone microphone that can connect with an external speaker, letting you speak to Alexa from another room without the need for an Echo Dot in every room.
A new subwoofer, the Echo Sub with a 100W-deep bass that can be paired with two Echo devices for left-right sound.
An Echo Link between your stereo equipment and Echo or Alexa app will let you control music selection, volume and multiroom playback. With an Echo Link Amp including a built-in two-channel amplifier.
And last but not least… The new AmazonBasics Microwave with a built-in Ask Alexa button. All you have to do is press the button and you can set the time verbally. The microwave also comes with a Dash Replacement service so you can quickly reorder food like Popcorn.
Amazon's continued push for low-cost Internet of Things devices is helping turn the smart home and office from a sci-fi concept to a common thing. And at the centre of all this is mobile. How could you use mobile and IoT technology to enhance your office space, streamline client visits or engage your employees?
Source: Amazon