Whether you're bringing a new product to market or rethinking your current digital strategy, product-led growth can help you to grow your customer base without breaking the bank. In this article, we explore how focusing on your product and its users leads to sustainable, scalable, and cost-effective growth.
Product-led Growth (PLG) is a strategy that puts the product at the centre of everything you do. With this approach, your product is what drives customer acquisition, conversion, retention, and expansion. When every function within your organisation – including sales, marketing, customer success – aligns around your product then you can create a delightful user experience that sells itself.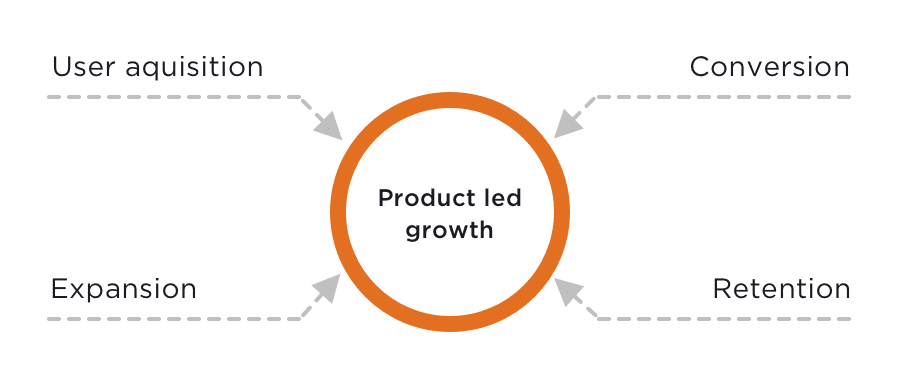 The Rise of Product-Led Growth
Traditionally, product growth was led by sales and marketing. Take B2B SaaS for example, where you would typically take a top down approach. You had to pitch your solution to the leadership level first – the end users were often then the last people to get their hands on your product. And this was only after a long and drawn out procurement process with many gatekeepers throughout.
The downside of this approach is that it's highly competitive, costly, and time-intensive. For your business, expensive customer acquisition initiatives don't scale well and often come at the expense of profit. For your customers, they have to invest a significant amount of time and money before they start to see the value of your product.
This is why companies like Slack, Zoom, and Zapier turned the model onto its head. Instead of only going after the senior-level decision makers, they focused on the end users. By offering the end users the opportunity to discover the value of your product for themselves, you can deliver that value and build traction much faster than with a top-down approach.
How Product-Led Growth Works
The idea behind product-led growth is to get your solution in front of the right users. If your product has the right value proposition and it can solve the real pain points faced by those users on a day-to-day basis, then it will resonate with them much more than it might with whoever it is at the top that has to sign off on the solution.
The principle is to make it easy for these individuals to take action – from educating themselves about your product to experiencing it and sharing that experience with others who face the same problems as they do.
When you make it easy to explore and share your product's delightful experience with others – particularly when the act of sharing creates even more value – then you can build traction. The more a team uses software like Slack or Figma, the more value everyone gets. The more collective value you can deliver, the wider adoption you drive within work and social groups.
With this approach, charged features and additional capacity don't unlock value – they increase the value that your users are already getting. Naturally, this is a much easier decision for your customers than signing off on a solution where you won't get value until after an expensive and extensive onboarding process.

The Benefits of Product-Led Growth
The benefit of PLG is that when you build acquisition and retention into the product, your sales and marketing efforts become more cost effective and more predictable. This is because rather than relying on leads, you're building a pipeline of qualified users who can and will try the product for themselves.
PLG is a low touch, highly automated user journey that's centred around self-discovery without the need for human help and guidance at every stage. By collecting data at each one of these stages – from your website through to your app's most important user engagement metrics – you can predict your acquisition and retention figures much more accurately.
The more you understand about your product and how your users interact with it, the more you can also improve the journey they experience. With a data-driven user journey map, you can use the insights available to reduce dropoff and app abandonment. This helps you convert more users into customers, making you less reliant on having to continuously acquire huge numbers of new users.
With a product-led approach to growth, you gain a level of understanding that leads to a lower cost per acquisition, lower churn, and a higher lifetime value. This allows you to scale in a more sustainable way as you gain traction.
Growth Generating Features
Figma's Freemium Pivot
UX and UI design platform Figma sold to Adobe for $20 billion in 2022. Today, the company boasts some of the best numbers in the industry – operating at a 90% gross profit margin with a 150% net dollar retention rate.
But in its early days, Figma struggled to build traction beyond early adopters. The initial product offering was the same – an all-in-one design platform – but the freemium plan was different. Initially, users could create an unlimited number of design files but could only invite one co-editor to work on them.
The problem was that this de-incentivised the one thing that drives adoption with a product like Figma: collaboration. And it wasn't until Figma flipped its free trial on its head – offering unlimited editors but only a couple of files – that the app exploded in popularity.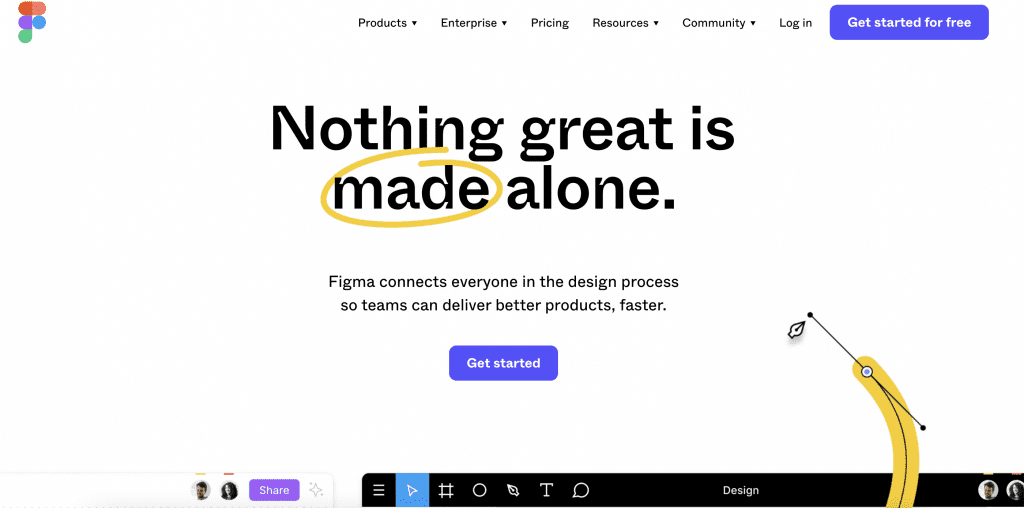 Motion's Time Limited Trials
Motion is an AI-powered task scheduling tool that helps people to make more of their time. The app offers users a seven-day trial that users can opt out from. If your users are able to self educate themselves about what you can offer and have everything they need to see value within the trial period, then you can get away with the friction that asking for payment details upfront creates. The upside of this is a more engaged audience of high-intent users with a better conversion rate.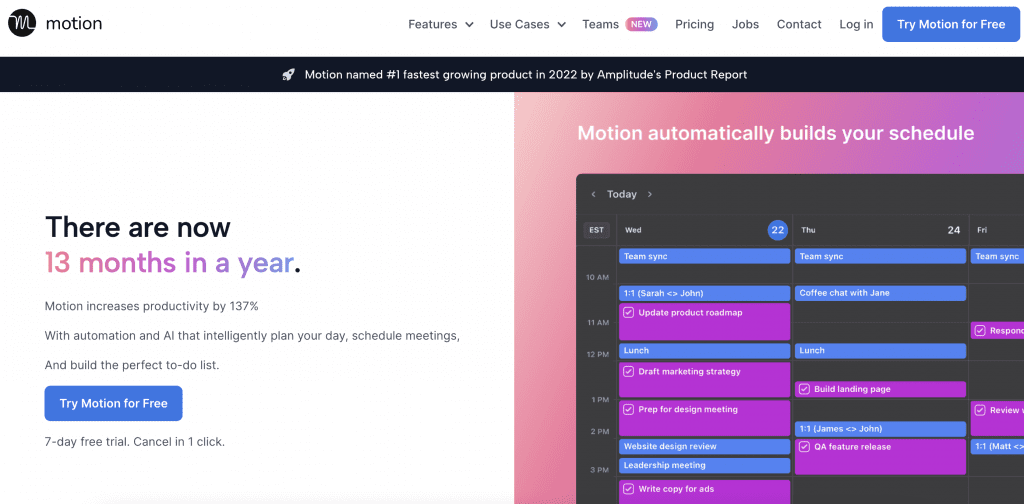 Slack's Seat-Based Model
With Slack's freemium-first approach, users are able to try the product for themselves. The more people they invite, the better the experience is for everyone. And by limiting a team's available historic data – not the number of members or messages sent – Slack sets itself up perfectly to spread organically within an organisation.
Slack's seat-based model where a company pays a fixed price per person, per month for features like longer message history, more integrations, and larger conversations only serves to then multiply the value that the users are already getting.
It's a much easier upsell when you already have traction thanks to the word of mouth and virality that the freemium approach offers. It's also a much easier purchase decision when every new paid seat gets instant access to the existing message history – often a wealth of information for new joiners.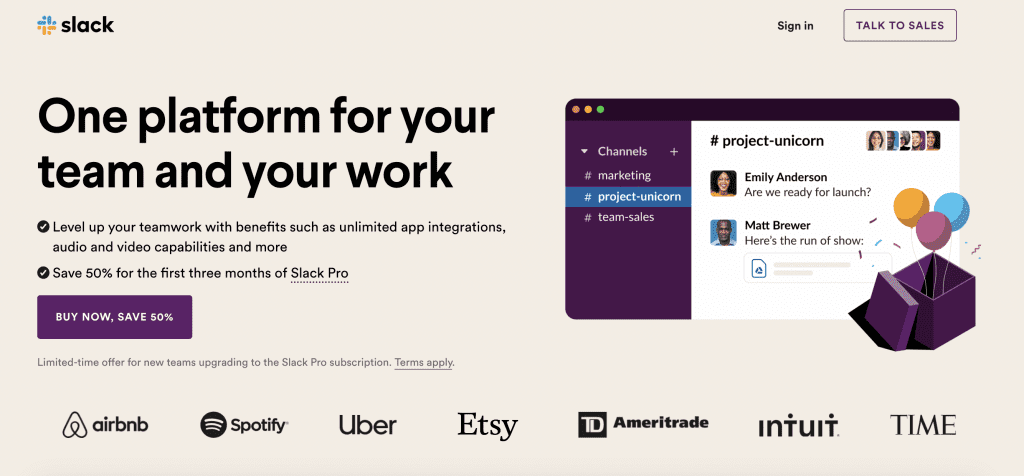 Amplitude Sandbox Demo
When your product requires users to invest a lot of time before they get to the aha moment where they experience its value, this can prove a challenge. If there are too many steps involved before that point, then users will abandon your app altogether.
Analytics platform Amplitude solves this problem with a sandbox approach to product-led growth. Users can explore the platform through an email-gated, interactive demo with example data from a fictitious company. Tooltips then explain all the features in an environment where users can see the software's full functionality without having to wait for the setup to be finished or for them to gather enough data to be meaningful.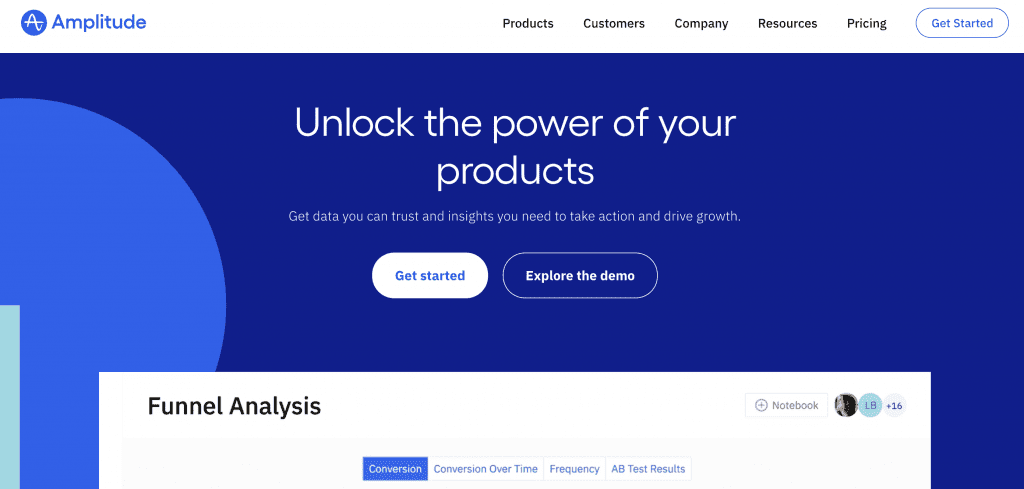 HubSpot's Modular Pricing
All-in-one marketing, sales, and support platform HubSpot has an expansive suite of products that support different desired outcomes. That's why HubSpot uses a mix of modular and tier-based pricing to break its software suite into plans that support customers at a wide range of stages.
Distinct subscription tiers combined with modular pricing for features that support additional use cases helps users choose the tools that they need now. This lets them enter at a low price point with a lower level of risk and then scale up or bolt on features as they need further functionality.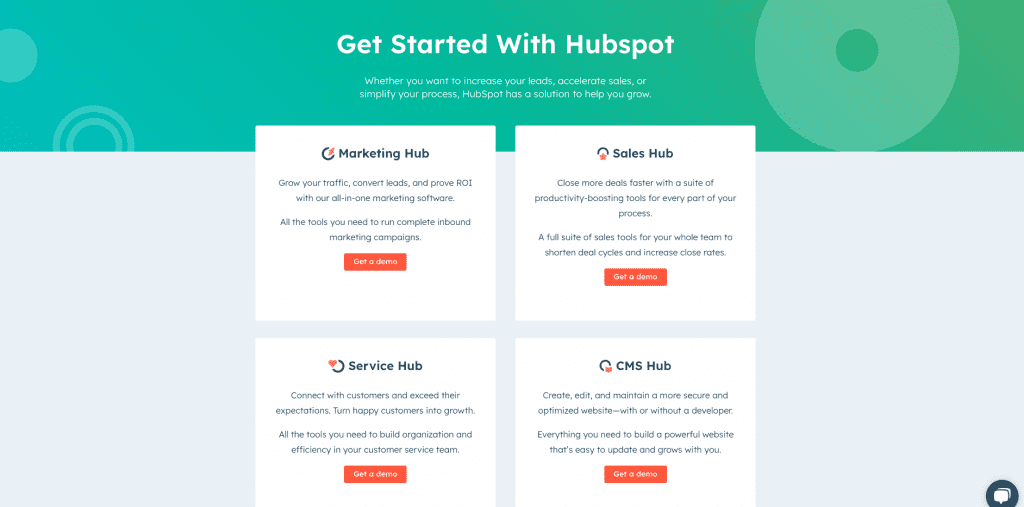 Calendly's Built-In Product Promotion
Calendly, a SaaS company valued at over $4 billion, is an appointment scheduling platform that uses product-led growth to create a viral loop of referrals among their user base. It achieved this by giving free tier users access to a wide range of features and unlimited meetings.
The only catch? Every invitation sent through Calendly promotes the product through a "Powered by Calendly" branded badge on the scheduling screen. This means that every time someone uses the product, they're automatically acting as an advocate and a promoter. More than that, the invitee gets to experience the product first-hand for themselves before they even sign up – let alone make any kind of purchase.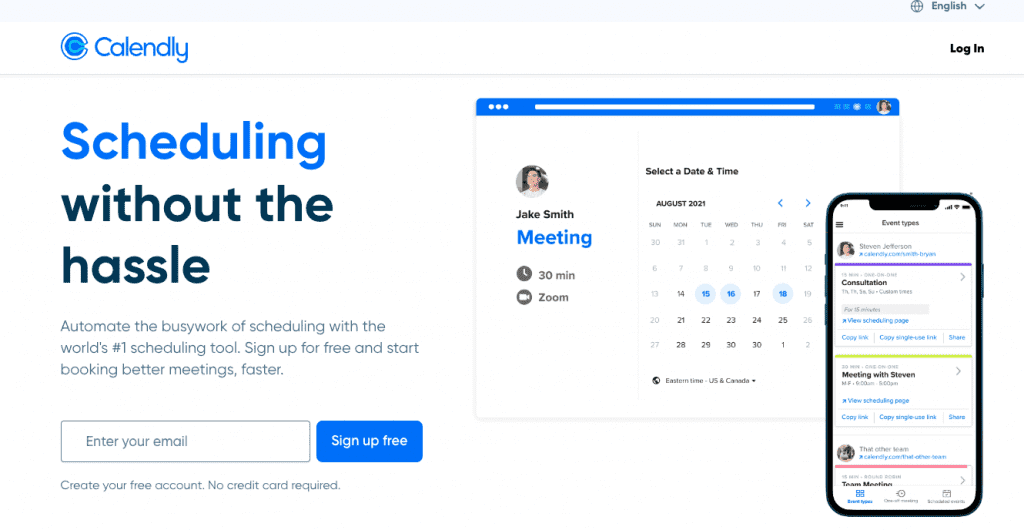 Product-Led Growth in Practice
Product-led growth in practice requires every business function to centre themselves around the right product, the experience it offers users, and how it helps them achieve their desired outcomes. But the right product also has to support your business goals.
Without proper alignment, you won't get the right results you need to grow in the sustainable and cost-effective way product-led growth provides. This means that you can't afford silos working towards conflicting goals – you need a core focus that everyone can align their targets to.
Your core focus can be as simple as a target number of customers or of active teams using your product. With your core focus in mind, you need to create as short a time to value as possible. The faster your users see the value in your product, the easier their decision to upgrade will be. Every team then has to support this effort and work together to get rid of any points of friction stopping users from seeing that value.
Finally, you have to track the most important metric at every stage to understand whether you're reaching the right users and (more importantly) whether your product is solving their problems. You also need measures in place to understand whether you're creating word of mouth and virality among work and social groups – and if not, why not.
To achieve sustainable, scalable, and cost-effective growth, you need the right product that balances what your users want with what your business needs. Book a product discovery workshop with us today to find out what that is.