With delightful UX, you can provide every user with a highly personal experience – one that builds an emotional connection rather than functional. But to achieve this, you need a deep understanding of what your users expect and how you can surprise them.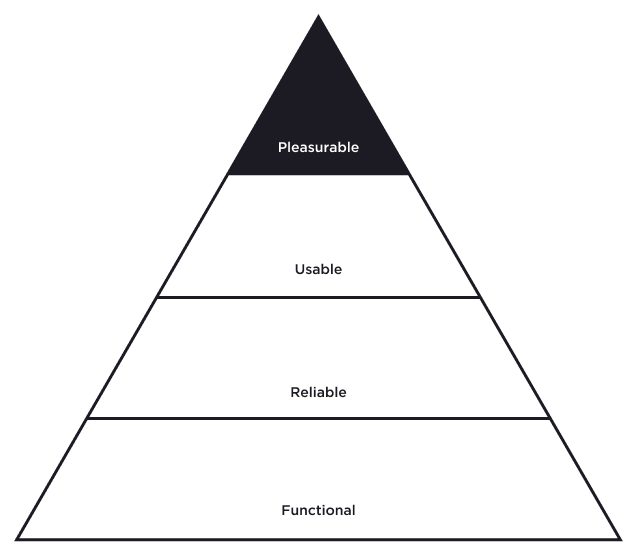 Delightful moments are what make us fall in love with a product. They're often the low effort, low impact items that come out of discovery – those small enhancements that aren't essential but are always nice to have.
Of course, your product first has to be functional, reliable, and usable. But the icing on the cake is that your user experience is pleasurable. Because it's the pleasurable interactions (however small they might be) that will elevate your product from functional to emotional.
There are many methods to surprising and delighting users. In this 60-second read, we break down six ways to drive delight and, in turn, engagement.
HOW TO DESIGN DELIGHTFUL MOMENTS
Micro interactions: Meaningful animations and micro interactions make your product feel alive. More importantly, though, they provide users with feedback
Personalisation: Let's start with the simple stuff. The more relevant your experience is, the more engaging it will be. Curated content, smart suggestions, and contextual UX makes users feel like every interaction was designed for them personally.
Microcopy: Small snippets of text, when well placed, can help to guide your users to achieve their desired outcome. They must be compact, highly-contextual, and casual.
Gamification: It's not an answer to all questions. In the wrong place, gamification can feel cheap and transparent. But if you can align your incentives with the motivations of your users (not what they want to do but why), then you can offer up a rewarding and engaging experience.
Looking to add delightful moments into an existing product? Need help differentiating the delightful moments within your new product? Our digital strategists and designers are here to help. Get in touch today.