We're fascinated with mobile technology, especially when it's new technology. So every month, we take a look back at the announcements, apps and tech stories that we enjoyed. Here's what caught our eyes in October 2019. To get the latest mobile news straight to your inbox, sign up to the Sonin Newsletter.
Made by Google
Google held its annual 'Made by Google' event this month and if you didn't have a chance to catch it here's what we took away:
Stadia: Google's new cloud video game streaming service Stadia is set to launch on November 19th!
Pixelbook Go: Google takes another swing at a high-end Chrome OS laptop which has a surprisingly long battery life and starts at £500 which is almost half the price of the Pixelbook.
Pixel Buds: Google's gone back to the drawing board to try and find an answer to Apple's AirPods. And it's been worth it, the main new feature for the Pixel Buds are the on-board microphones that use adaptive sound to adjust the volume as you move from a quiet environment to a noisy one, helping to cancel out background noise.
Pixel 4: The main focus here for Google is the camera, which uses machine learning to offer an HDR live preview with dual control exposure controls, AI-driven 'learning' white balance and an improved Night Sight mode. The Pixel 4 also has a few features that have our developers interested, including Face Unlock's ability to work even when your eyes are closed and improved gesture controls that'll let you stop your alarm by waving your hand, which we're big fans of.
Google Maps voice guidance
One of the announcements that instantly caught our eye was the news that Google Maps will now be able to help visually impaired people walk to their destination more easily. Google Maps' improved guidance feature continually reminds users that they're on the right path, how far away their next turning is, automatically points them in the right direction if they've stopped and warns them about busy crossings.
This isn't the first time Google has adapted its technology to improve the lives of users. Earlier this year Android Q headlined with live captioning, a feature Google developed in partnership with the hard of hearing community to automatically caption media on users' phones with a single tap.
City emissions measuring tool
Google is set to offer cities in Europe a new tool to help them measure the emissions they emit. Through compiling transport and building information from Google Maps, the Environmental Insights Explorer (EIE) offers data on four key categories:
Building emissions
Transport emissions
General emissions
Solar potential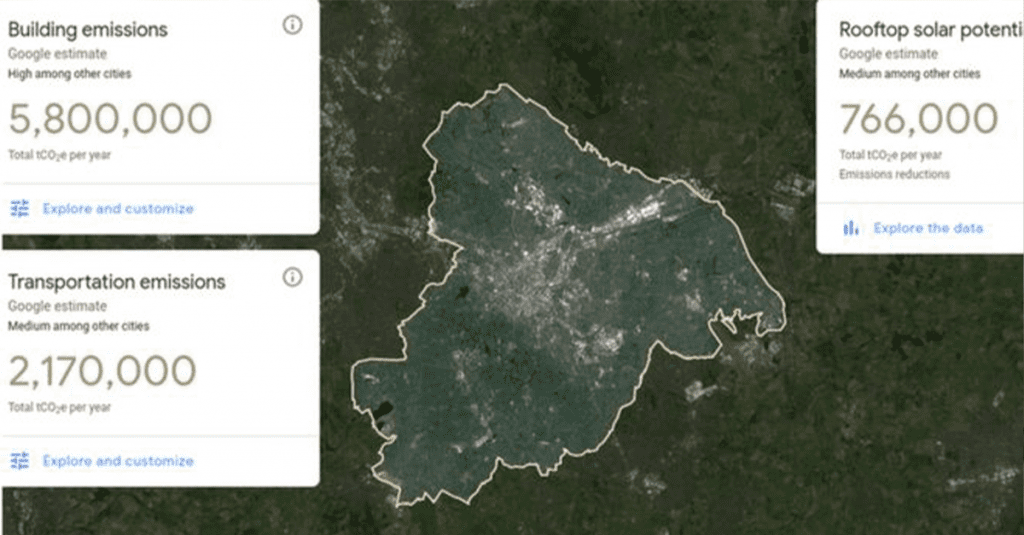 EIE has been designed to help cities see what changes they can enact to lower emissions, and although it's still in its infancy EIE has already been able to demonstrate what effect measures aimed at combatting emissions like bike lanes or installing solar panels would have on cities' emission output. The system has already been warmly welcomed by West Midlands Mayor Andy Street who said, "This data being made available across our three cities by Google will make a substantial difference to our efforts and will help us target specific areas to achieve greater results."
The Apple Watch's irregular heart checks
The health and fitness capabilities of wearables like the Apple watch are truly remarkable. Apps like the Apple Watch's ECG app have the ability to bring to light conditions people might not have known they had.
The Apple Watch's irregular heart checks user's heart rhythms in the background and sends a notification to the ECG app if an irregular heart rhythm that appears to be atrial fibrillation (AFib) is identified. This helps users identify signs of AFib, the most common form of irregular heart rhythms. When left untreated, AFib is one of the leading causes of strokes, the second most common cause of death around the world.
And this month a British father of two credited the Apple Watch irregular heartbeat detection and ECG app with saving his life. Through a simple notification the watch led the 30-year-old to seek answers at the hospital where he discovered his heart was in AFib, and but for the watch, he could have gone on to suffer a stroke or heart attack.
EU Coding week
EU Coding week kicked off last week and for those of you who aren't familiar with it, the initiative is a grassroots movement that aims to celebrate creativity, problem solving, and collaboration through programming and other tech activities. The idea is to make programming more visible, to young people, adults, and the elderly to show them how to bring their ideas to life with code.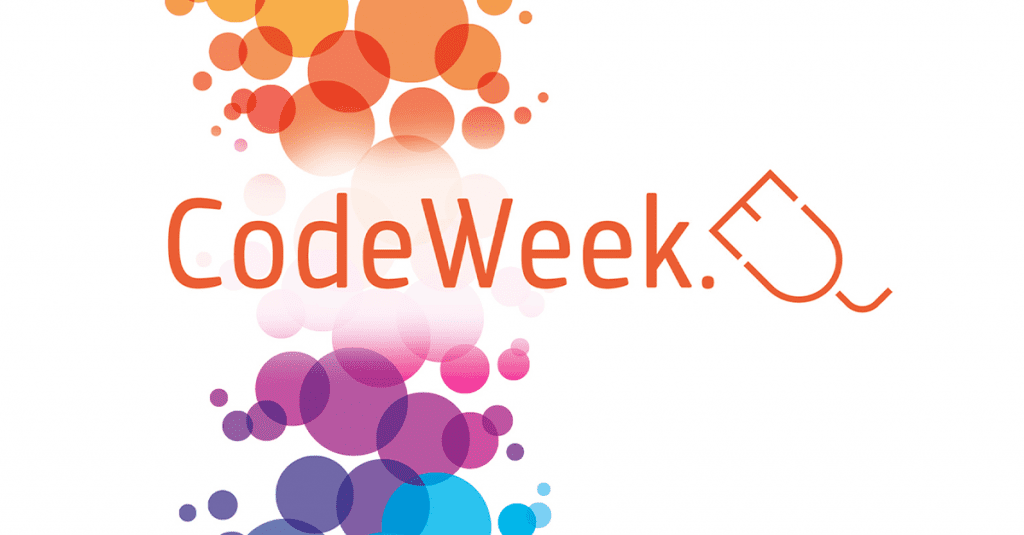 And to get into the spirit Sonin's own Web Developer Henry took the office through GraphQL, a syntax that describes how to ask for data, that is generally used to load data from a server to a client. GraphQL lets clients extract specifically the data it needs, making it easier to aggregate data from multiple sources while using a type system to describe data. One of the main benefits of GraphQL is that clients have the ability to dictate exactly what they need from the server, and receive that data in a predictable way. And it's this that we set about creating last Thursday lunchtime to great success, although Marketing and Recruitment might need to brush up on their coding skills!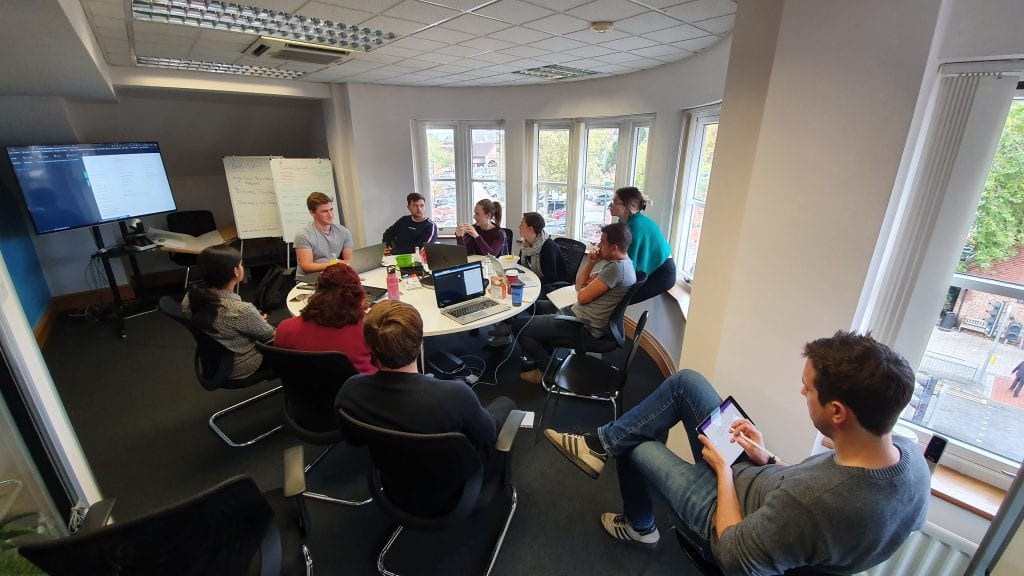 For its part, Apple has been providing examples of its programming language Swift to students in order to help them learn how to code. Having recently attended FrenchKit an iOS conference in Paris, our iOS App Developer Elena discovered how Swift is helping to make coding quicker and easier. And although it involves developers changing their mindset on how to build the app's UI, it's set to speed up the coding process and make full use of new of iOS13 and MacOS Catalina features.
McDonalds Apply Thru
'Apply Thru' McDonalds' latest initiative, turns the long and time intensive process of job applications into a quick conversation.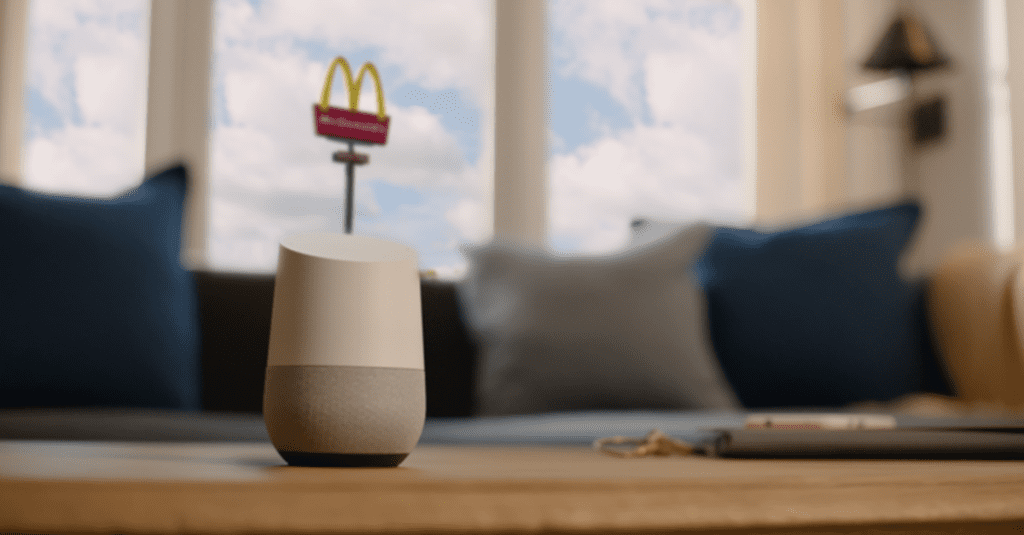 Allowing applicants to start their McDonalds job application through Amazon's Alexa or Google Assistant devices, provides McDonalds with a quick filtering system to sort applications, whilst also breaking down barriers that prevent potential applicants from starting long intensive applications. McDonalds hopes this will be a way to give young people more ways to start entry-level careers.
This initiative is one of a number of tech-driven policies McDonalds has made over the last few years in order to remain ahead of the competition. McDonalds has already embraced mobile ordering through its partnership with Uber Eats (which incidentally is also experimenting with drone delivery). It has also committed to expanding self-order kiosks, brought in snaplications, and voice activated drive thrus.
Other News
WhatsApp is developing a new feature that would allow you to set your messages to self-destruct after a set amount of time. The new 'disappearing messages' will be particularly useful for anyone sending out private information such as payment details or phone numbers.
IBM has been working with a fleet of scallop boats to improve food safety through the use of blockchain technology. Data on scallop boat's catches will be shared to enable stakeholders in the supply chain to know where and when the catch happened.
Uber continues to move beyond car services. After integrating restaurant delivery, it's now set its sights on grocery delivery. Having bought grocery company Cornershop, Uber enters the highly competitive world of online grocery deliveries and takes a step closer to becoming the operating system for your everyday life.
Monthly Tech & Mobile Insights Straight to Your Inbox
Every month, we send out a newsletter with our top tech stories and mobile insights. Sign up using the contact form below to get these insights straight to your inbox.