We're fascinated with mobile technology, especially new technology. Every month, we take a look back at the announcements and tech stories that we enjoyed. Here's what caught our eyes in March 2019.
---
Google wants to build the Netflix of video games
This month at GDC 2019, after months of rumours, Google finally unveiled its cloud gaming platform Stadia. Dubbed 'Netflix for video games' Stadia will connect players to Google's data centres letting them stream games. According to Google, you'll only need 25mbps for 1080p at 60fps to run video games from a wide range of devices. This could completely replace the cycle of buying a new console every generation. Instead, users will be able to switch seamlessly between their TVs, laptops and mobiles.
The platform will use Chromecast and players can make use of their existing USB controllers for specific devices. But Google has also built a custom wi-fi controller that connects directly to the game server. This gets rid of the problem of having a bunch of dongles in the TV and PC.
Source: Stadia – A New Gaming Platform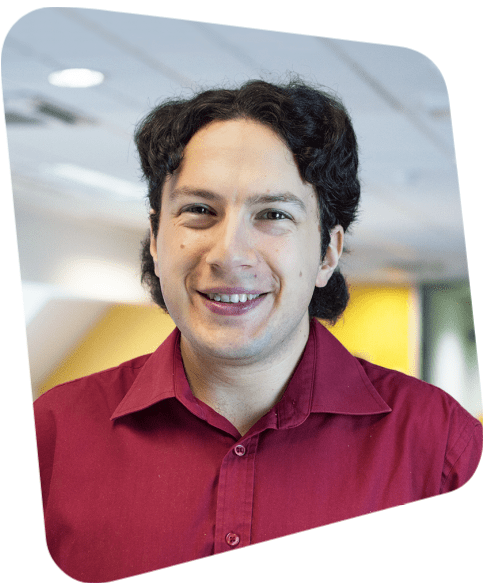 "If Google Stadia is affordable, then it would be a great replacement for a console or expensive gaming rig."
JAMES – iOS DEVELOPER
---
What's all the fuss about Samsung One UI?
Samsung's One UI is built on top of Android 9 Pie and it's made some substantial changes to how the OS feels. First off, in the age of huge phones, Samsung's One UI is designed to be used with one thumb. The aim of this is to reduce cognitive load, helping users do more with less. System settings are conveniently positioned in the bottom third of the screen which helps users quickly navigate through menus and options.
It's also the first Samsung software to incorporate a dark mode option which reduces eye strain and continues the recent mobile trend of Digital Wellbeing.
The problem? Time. Google's new Project Treble system modularized Android OS in an effort to make it easier for manufactures like Samsung to roll out updates faster. But despite this, it still took almost five months to get Pie on S9. Let's hope Samsung take a different approach with their One UI and Android Q.
---
Google teases improved navigation with Augmented Reality
How many times have you become frustrated finding your way by using Google Maps' little blue dot? Without an accurate direction and location, many people are often left lost in cities. The problem here is that GPS and compass features have physical limitations in urban environments.
At its last IO event, Google teased an AR solution to this problem. And it looks like the solution is almost ready for release. Soon, Google Maps will be able to use Street View data to recognise exactly where users are and which way they're facing.
It'll then use Augmented Reality (AR) to overlay directions onto paths and buildings through the phone's camera. This makes navigating complicated city streets easier and much less stressful. Google has already begun testing the new feature with selected users. The next step, Google says, is making the technology work in all types of conditions. From late at night to a snowstorm or torrential downpour.
Source: Using Global Localization to Improve Navigation
---
How Dior got 450,000 consumers to try out its AR filter
Instagram announced its Augmented Reality filter program last October. Hoping to steal users away from Snapchat, the platform has been helping influencers and brands to create their own unique filters.
One such brand was Dior, the luxury goods company. With the help of Instragram, Dior created an AR experience that let users try on various fashion accessories. Launched earlier this year, the experience generated 2.6 million impressions and 450,000 users tried it out.
Platforms such as Instagram offer a huge opportunity to industries like fashion and cosmetics. 56% of users say they get fashion inspiration from Instagram, more than Pinterest, Facebook, TV and magazines. Given the company's recent announcement that its users will be able to shop in-app, this opens up an even bigger opportunity for retailers looking to take advantage of the social media platform.
Source: Dior designs AR filter for Instagram during Paris Fashion Week