We're thrilled to announce that our work on the art collector's app, Tatlin has been shortlisted in the Digital Impact Awards 2018! Every year, the Digital Impact Awards celebrate the best digital work in corporate communications. This year, Tatlin is up for 'Best Use of Digital from the Technology, Media and Telecommunications Sector.'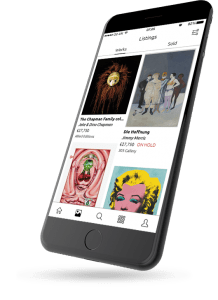 This category is all about finding an innovative approach to the technology, media and telecommunications sectors. Tatlin does exactly this, allowing users to follow their favourite artwork, discover exhibitions and even initiate purchases. All in a way that's personalised to each individual. Tatlin is the ultimate app for art collectors. It brings exhibitors and collectors together through a platform that's innovative, intuitive and a joy to use.
But that's not all… Because we've also been shortlisted for our work with Ashcourt Student Accommodation on Student Swipe! The app is up for the category 'Best Use of Digital from the Property Sector.' This category is all about using digital to change how the property sector works. Because when it comes to the typical tenant experience, so many property managers miss the mark. But Student Swipe connects students and landlords, providing in-depth insight to landlords while empowering tenants with everything they need at their fingertips.
We're so proud to be shortlisted twice and we're looking forward to the awards ceremony and dinner in October. Keep up-to-date by following our social media channels on the night.