We recently launched a new initiative called Sonin Create, where we dedicate some of our time to innovating with the latest technology to make the best apps. This month we've been experimenting with using Apple Push Notification services (APNs) for real-time content sharing.
APNs are a robust and highly efficient method of transferring information between Apple devices. Often used for push notifications and custom alerts. The agile nature of a push notification means it can be built into apps and do much more than simply send an alert.
Benefits of Real-Time Content Sharing
We've created an innovative iPad app that uses APNs to improve the business customer experience during a presentation. By giving the presenter full control permissions, they can share a presentation with their customers. Then guide them through the slides in the right order at the right pace. APNs allows us to share content simultaneously between devices. So the presenter can decide what content is shown on their client's iPads at any one time.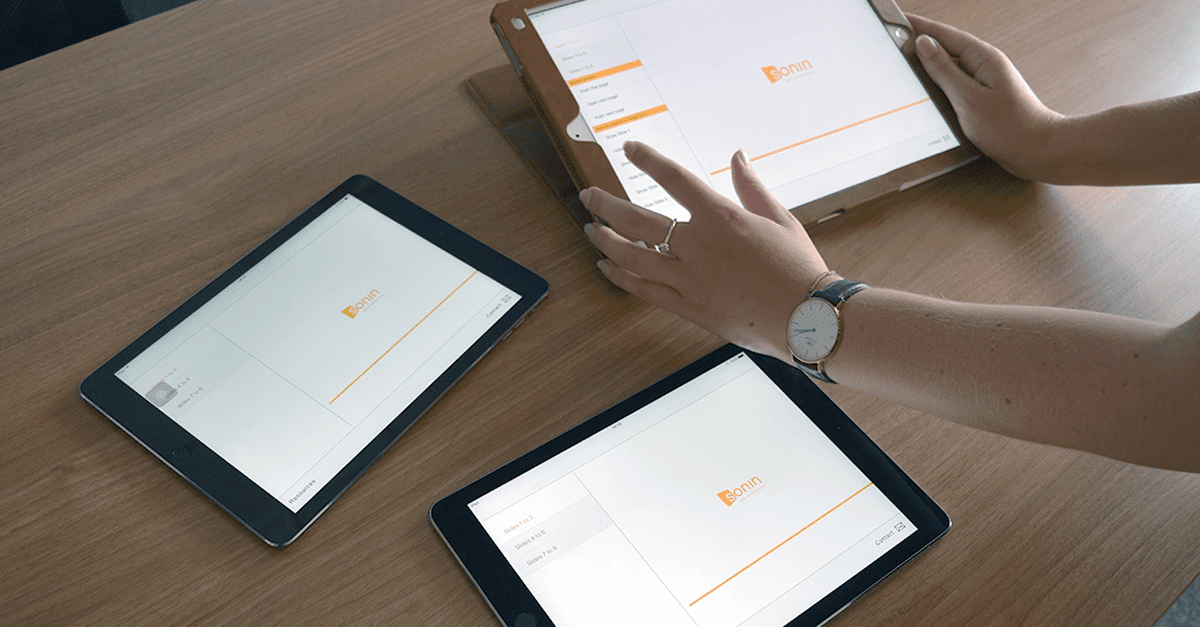 Although the idea of screen sharing isn't new, what makes this app so different is the capability of off-line viewing post-meeting. Customers can download self-contained HTML packs to their devices instead of relying on a constant connection.
This gives users the opportunity to continue interacting with the presentation after the meeting, in their own time. And by setting up various permissions and folder structures, businesses can control exactly what their clients can and can't see.
By developing a proof-of-concept we've been able to prove the effectiveness of using APNs as a means to share content. We now have the ability to add additional functionalities to this interactive presentation tool depending on a clients need. Including bookmarking, notes, live questions, two-way control and scaling up for larger connections.
Our innovation lab, Create, gives us the ability to test out and experiment with new technologies, and more importantly, to explore how they can integrate with existing business processes or enhance them. Keep up to date with our latest Create projects by signing up to our newsletter today.
Want to know more about what we can do for you?
We know that innovation is a top priority for many businesses. However, the majority don't have the capacity to support creativity and innovation or have the funds to invest in it without seeing value first. So we're here to give you the insights you need to turn a vision into reality. Send us a message on our contact form or call us on 01737 45 77 88.
More Sonin Create: Sonin Chat – Real-Time Messaging