Our latest creation from Sonin Create is a timesheet app. We know that processing timesheets is a long process that employees find frustrating. But it's also essential for many businesses.
The Problem with Timesheet Entry
We use timesheets at Sonin, so do some of our clients and there are many businesses out there relying on paper timesheets. This often means employees have to enter their time twice, damaging efficiency and distracting staff.
How We Built a Timesheet App
So, for our most recent Sonin Create, we asked our team of app developers to solve this problem with a timesheet app. Straight away, they turned to image recognition, a type of Artificial Intelligence. Using phone cameras and an image recognition model, our team was able to scan timesheets and convert them into spreadsheets instantly.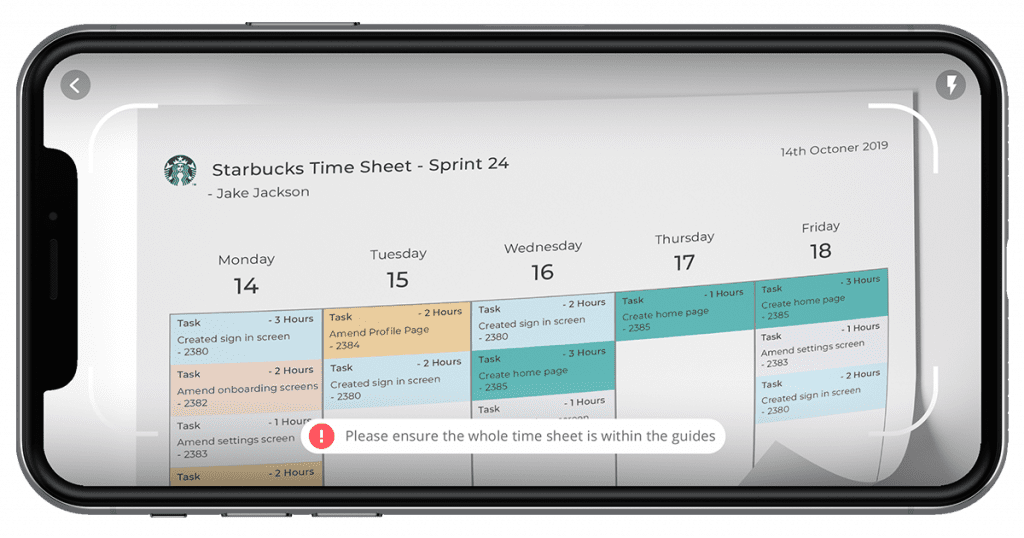 The Technical Bit
From a technical point of view, the timesheet scanning app uses image analysis and OCR technologies (Optical Character Recognition). This used to be really difficult to achieve through a phone camera lens. Because there would often be distortion on the edges with dimmed light, making it tricky for OCR applications to read.
But thanks to the camera quality in newer phone models, we can pick up much finer detail and differentiate between different colours and shades. So we used colour recognition to make the app work. By completing a paper time sheet using colour coding against different projects the app can recognise blocks of time and allocate to that specific project.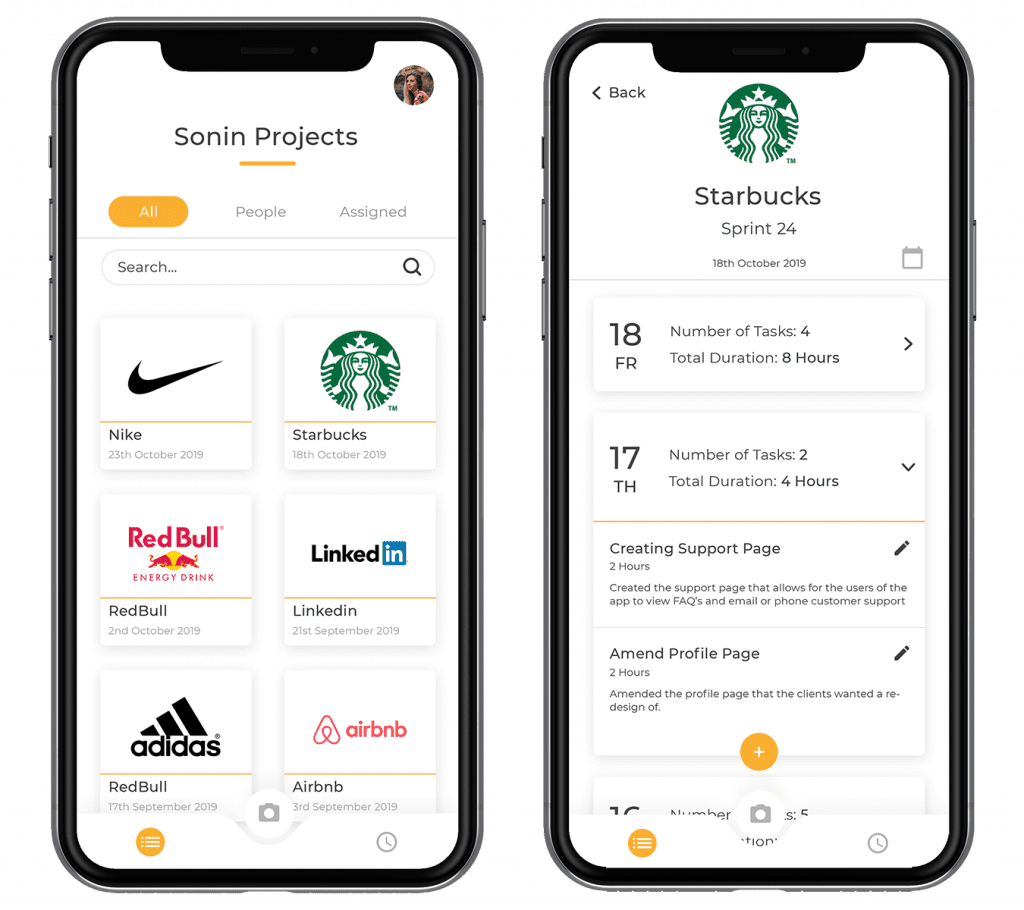 What's Next?
With the basic functions now set up, we're looking at adding an intuitive feedback system for users. The entire point of the timesheet app was to make it easier for employees to enter their time. So to make sure this is the case, we're adding clear feedback to show users when they need to move the camera or find better lighting. This makes sure that the user experience is great and the data is as accurate as possible.
About Sonin Create
Our innovation lab, Create, gives us the ability to test out and experiment with new technologies. And more importantly to explore how they can integrate with existing business processes or enhance them. Keep up to date with our latest Create projects by signing up to our newsletter today.
Recommended article: Using iBeacons to Streamline Customer Experience 
How can the latest technology help you?
We know that innovation is a top priority for many businesses. However the majority don't have the capacity to support creativity and innovation or have the funds to invest in it without seeing value upfront. So we're here to give you the insights you need to turn a vision into reality.