TL;DR: Open Banking is changing the way people and businesses manage their money. So why does no-one care? The same reason no-one considers their internet provider's infrastructure when they load up Netflix to binge the latest must-watch series.

Customers will never care about Open Banking. And that's okay! At the same time though, buy-in has to happen for the movement to be a success. But we can't expect to engage people with intangible promises about more control – whatever that means. In the world of Open Banking, the winning products will be those with clear and concise benefits. Those that make customers say "How did we manage without this? And why hasn't this come sooner?"
Open Banking is changing the way people and businesses manage their money. The movement could boost UK GDP by a staggering £1bn every year and quadruple revenue within the banking sector.
So why does no-one care? Because the only people who are interested in quadruple revenue within the banking sector… are businesses in the banking sector.
It's been over two years since the PSD2 text, standards and framework were published. But more than two-thirds of the population still have no idea what Open Banking even is.
My question: Is this a surprise?
Open Banking Awareness
I hear some members of the Open Banking community calling for some kind of public awareness campaign to drive interest and engagement. Something similar to I ♥ PIN from 2006 where no counter was complete without a love heart poster.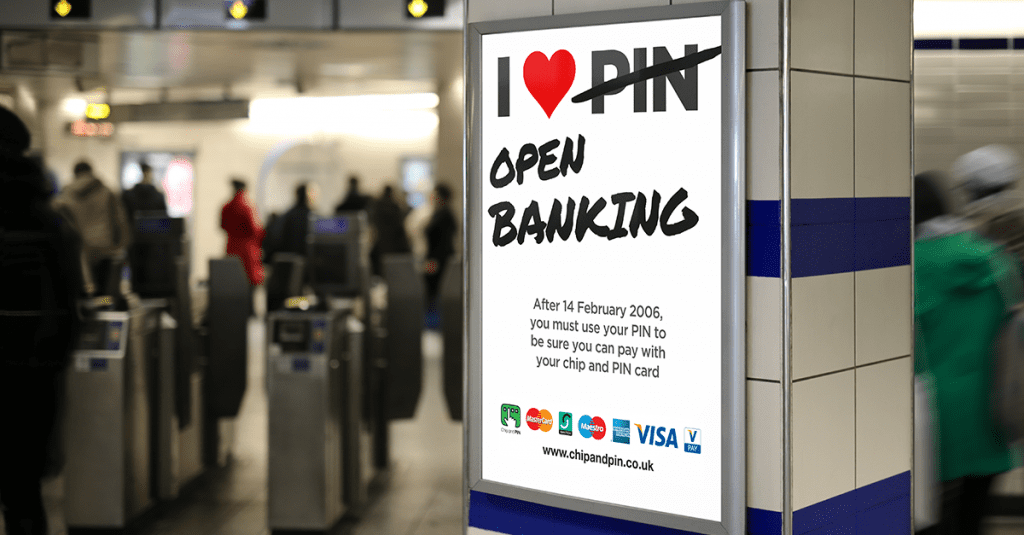 Let's face it. "I ♥ OPEN BANKING" just doesn't have the same ring to it. But that's okay. Because it wasn't PIN that people bought into. In fact, it could have been any technology.
No-one loves PIN. They just love the benefits of it. It's quick, easy and secure. People were able to pay faster with more peace of mind. That's what drove engagement back in 2006. It wasn't the technology, it was what people gained from it.
No-one considers their internet provider's innovative new infrastructure when they load up Netflix to binge the latest must-watch series.
Unfortunately, though, PIN had it easy. It cut fraud by £34m in the first half of 2005 and (way more importantly) meant way less time spent in checkout queues.
Open Banking has a bigger mountain to climb. In 2018, Open Banking Implementation Entity listed 18 regulated providers on its website. As of December 2019, it's over 180.
This makes it a lot harder to take all the different offerings and uses from all the different players and distil them into a headline or elevator pitch.
But does it need one?
The Open Banking Elevator Pitch
Let's look at the Open Banking Implementation Entity's website, again. Their website homepage reads:
"The future of money, where you're in control."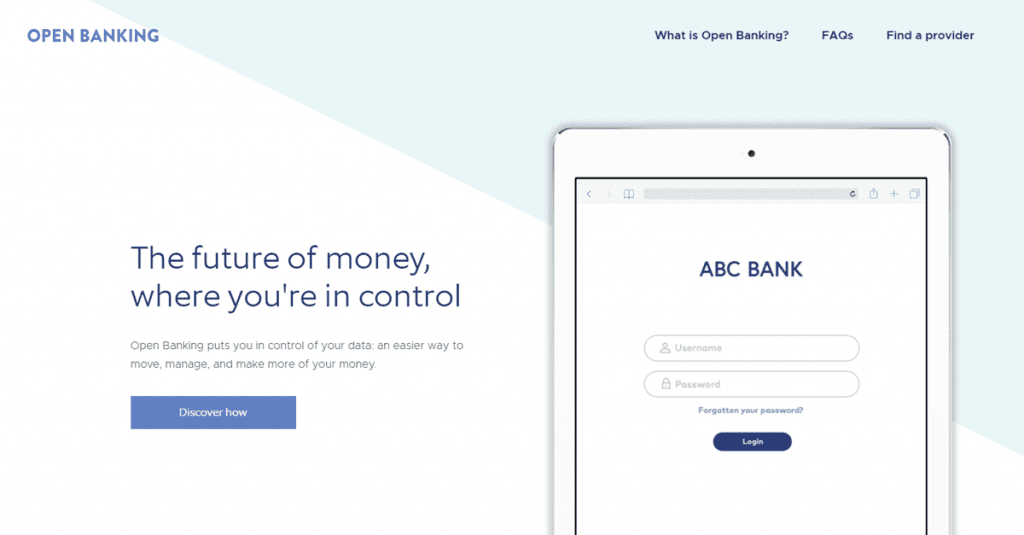 I see this echoed all across the Open Banking landscape. This is the future. More control of your money, more control of your data.
But what does this actually mean? Most people will say "I have control of my money now. I can see my payments, manage standing orders or direct debits and move money between my accounts."
"More control" isn't a tangible benefit – it's ambiguous.
And when it comes to data. Do people really want more control? Three out of four people aren't even bothered about the data they share with companies, they just want something in return.
Sure, we need to consider we're talking about financial data. Of course, the trust barrier will be higher. But people are already more than happy to share their location, names, emails, shopping habits, relationship statuses and more. They just want to know what they're getting back.
You won't bridge that trust barrier or get buy-in for Open Banking as a whole by telling people you're giving them more control. People need to know the tangible benefits and why it's better than what they've got at the moment.
This is why the majority don't know what Open Banking is. But the same people will rave about an app that talks to them and tells them whether they can afford to go out.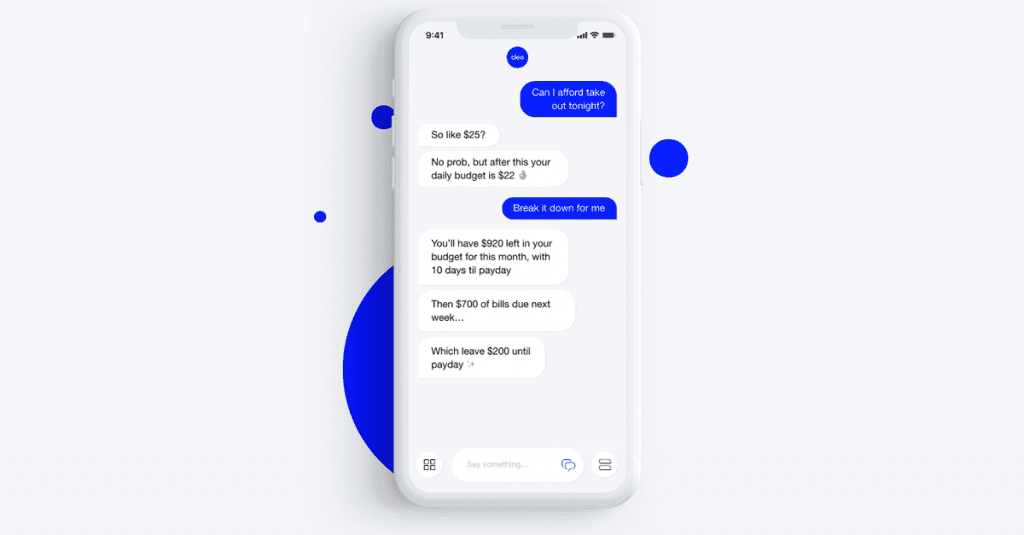 And it's the same reason why early wins in Open Banking have come from some of the simplest implementations:
Knowing how much money you've got in all your different accounts
Personalised budgeting that's tailored to you
Automatically topping you up so you don't go into overdraft
We all know that these benefits only scratch the surface of what Open Banking could do. But these simple implementations all have equally simple benefits. They are all demonstrably, emphatically better than what was before them.
If new, more complex implementations and products can't match these clear, concise and tangible benefits, then Open Banking will peak at being able to see different accounts in the same app.
Final Thoughts
When I interviewed the Head of Open Banking at Mastercard, David Head, he made a point that's stuck with me since. He said, "the phrase Open Banking won't exist in five years' time. It'll just be called banking."
Best-case scenario, people will never know (or care) about the regulations, legislation and technology that changed the way they manage their money. There is no "I ♥ PIN" equivalent in Open Banking.
But they will know the products that they continue to use. They'll be the ones that had a clear and tangible benefit, making users lives demonstrably better than before.
Will yours be one of them?