There's never been a better time to build a fintech app. But if you want to build the right product (one that provides value for you and your users) then you first have to understand where you can make the most impact.
Follow these steps to build a best-in-class fintech app:
But before we even consider the build itself, we first have to understand the context and business case for a fintech app:
An Industry in Motion
The winds of change have been sweeping across the world of finance. As global banking and investing regulations begin to ease and consumers continue their massive shift towards online channels, the emergence of a wide range of fintech has been driving finance into the digital age.
Fintech (a portmanteau of "financial" and "technology") companies have been changing the paradigm by harnessing the power of technology to overcome the challenges of traditional financial institutions, while enhancing customer experience.
Open Banking, for example, aims to reduce the market monopoly of large institutional banks by sharing their application programming interfaces (APIs) with third parties. Doing this allows authorised providers to use this data to create innovative products for customers, thereby increasing transparency and competition within the industry.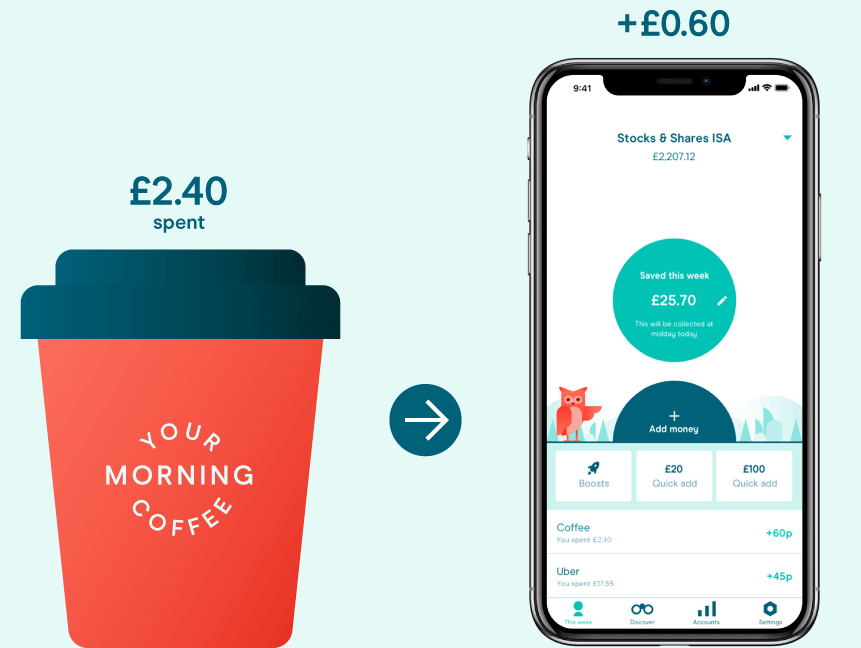 An example of open banking in action is Moneybox, an innovative service that allows you invest your spare change. Moneybox uses open banking to link your bank accounts and identify opportunities for rounding up your purchases. So, if you spent £3.50 on a sandwich, Moneybox would round up the purchase to £4 and invest the remaining 50p for you into an ISA or mutual funds.
A Considerable Market Opportunity
While open banking is just one way in which fintech is transforming the industry, the applications of fintech are endless. From online payments to insurance, to investments, lending, savings, and much more – the sector is thriving with opportunity.
The UK in particular is among the leading markets for fintech, with $4.1 billion of fintech investment in 2020, second to only the USA, as per a report by Innovate Finance.
At the heart of the fintech boom is another important trend – the shift towards mobile consumption. As worldwide mobile device penetration continues to grow, more people than ever are using their phones to access financial services. The massive increase in the adoption of fintech can additionally be attributed to the COVID-19 pandemic, which limited access to traditional banking institutions.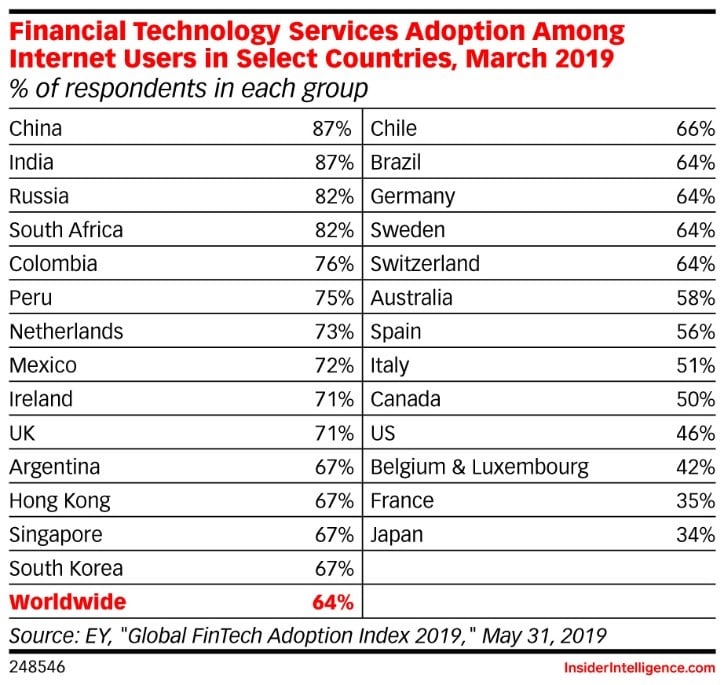 The app collates everything you need in one place to select, buy and apply Watco products, in just a few taps. Available for both iOS and Android mobile devices, the app is available now via the Google Play and Apple App stores.
The increasing trend towards mobile banking as well as the growing investment in the sector, makes now the perfect time to consider launching a fintech app.
While several companies have already carved themselves a niche in the fintech space, there is still a valuable market opportunity for new entrants. EY's 2019 Global Fintech Adoption Index revealed that global consumer adoption of fintech is still at only 64%, indicating there is still a significant share of the market at stake.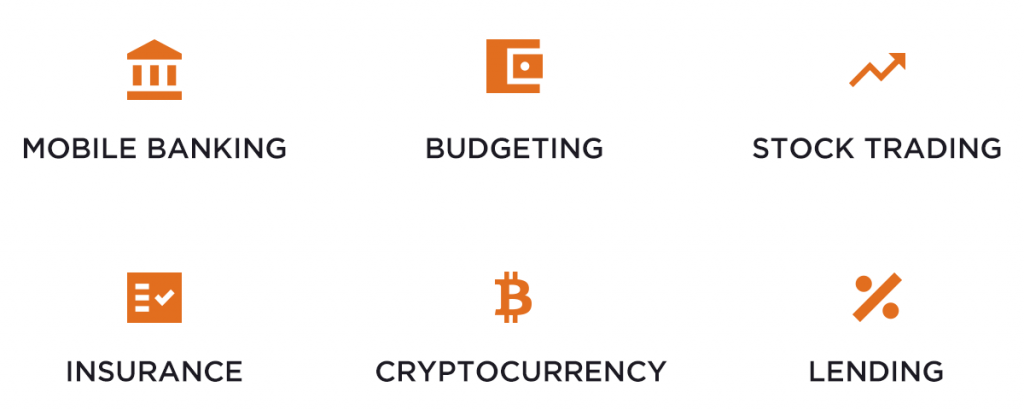 6 Types of Fintech Apps
Some of the most popular types of fintech apps are:
Mobile Banking Apps
The biggest fintech app category is mobile banking, which deals primarily with money transfers and savings. Mobile banking apps have revolutionised the industry by eliminating the need to visit a bank branch, instead allowing you to carry out all your banking through an app. Revolut, Monzo, and N26 are three examples of successful mobile banks that have been steadily increasing their user base over the past few years.
Budgeting Apps
Budgeting and financial planning apps that help consumers gain greater control of their finances have also increased in popularity. These apps connect to your bank account, allowing you to track, manage, and budget effectively, without having to switch between interfaces. Some sophisticated budgeting apps like Yolt, Emma, and Money Dashboard also offer innovative features like goal setting, saving advice, and income prediction to allow for more comprehensive financial management.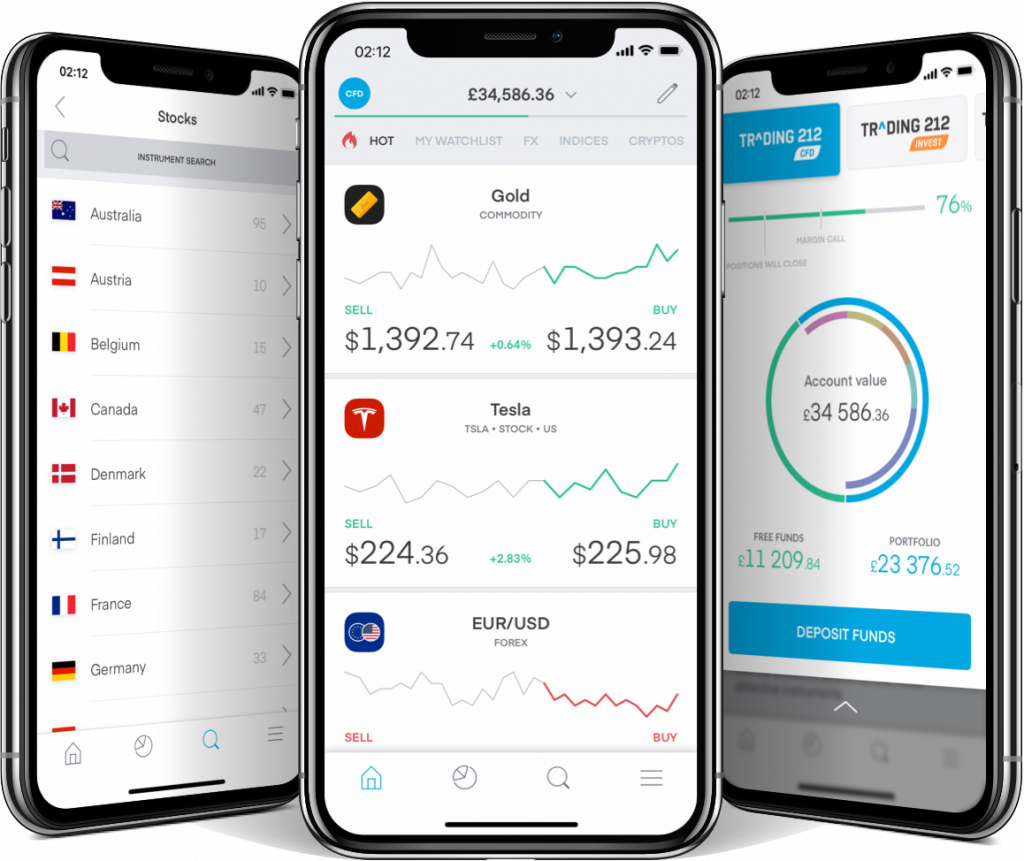 Stock Trading Apps
Stock trading apps are another popular fintech category, demystifying the complex world of financial investments for the average consumer. These apps allow you to buy and sell shares, research investments, and track your portfolio, whether you are a beginner or a seasoned trader. Some of the most popular trading apps include Etoro, Plus500, and IG.
Insurance Apps
The insurtech (insurance tech) industry has been taking off in recent years, with a number of companies launching mobile insurance products and insurance related apps. Companies like Zego, Tractable, and Wrisk, among others, have been developing mobile offerings that allow customers to calculate their insurance premiums, apply for claims, and purchase different types of insurance more easily and transparently.
Cryptocurrency Apps
Nothing can be said about fintech without touching upon cryptocurrencies. Cryptocurrencies are the hottest commodity on the market right now, with thousands of different varieties to invest in. And cryptocurrency apps such as Cointelegraph, Xapo, and Delta open the gateway to this valuable investment opportunity, by allowing you to track crypto markets, invest in cryptocurrencies, and access your mobile wallet – keeping your finger on the pulse of your cryptocurrency investments.
Lending Apps
A system that bypasses the hurdles associated with borrowing from conventional lenders, peer-to-peer (P2P) lending is a concept that is fast taking off. P2P lending systems connect borrowers with individual lenders (or groups of lenders) who offer financing to qualified applicants. Zopa, RateSetter, and BridgeCrowd are some examples of successful P2P lending platforms that offer borrowers ready access to finance, while offering investors favourable investment rates and a multitude of investment options.
A well-illustrated chart from EY's 2019 Global Fintech Adoption Index shows how each of these categories have been increasing in adoption over the past 5 years.
Examples of Fintech Apps
At Sonin, our experience includes a smart cash flow app, an automotive insurance app, a cryptocurrency platform, and KYC check software among others. We're also heavily involved with the Open Banking community and have built several open banking apps that take advantage of the technology.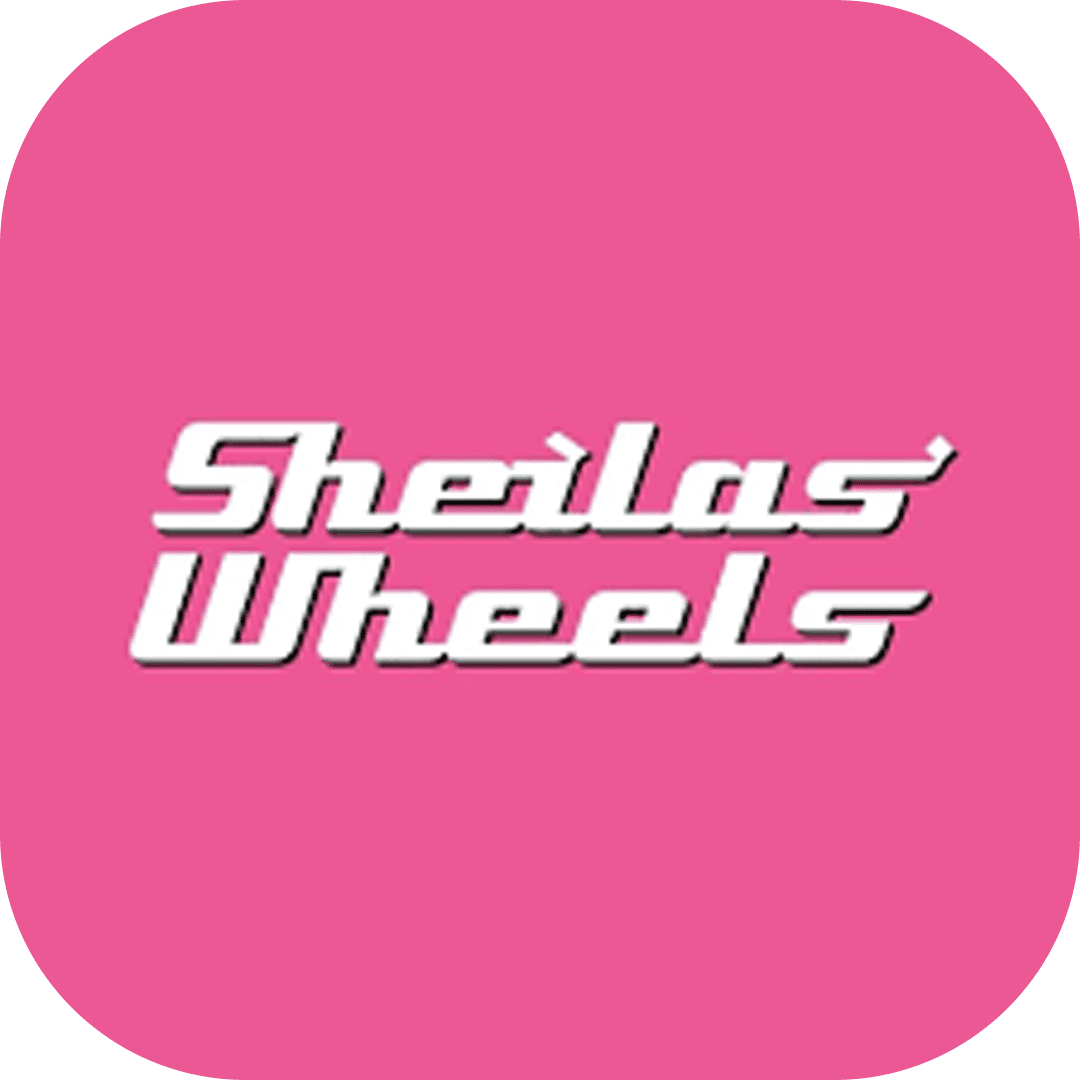 Sheilas' Wheels
Helping Sheilas' Wheels win the FNOL race
Sheilas' Wheels needed more visibility into their customers' claims. We opened up a completely new channel between Sheilas' Wheels and its customers. We helped Sheilas' Wheels to win the FNOL race while improving their CX.
Looking to build an exceptional fintech app?
Fintech App Features
Apart from an evolving market that has resulted in the increased adoption of fintech, it is the value proposition of these apps that has pushed them towards the forefront of the industry. So, what is it that customers value the most about fintech apps? And what features should you be sure to include, to ensure the success of your app?
Privacy and security
The biggest hindrance towards the adoption of fintech apps has been apprehension about privacy and security. The general mistrust in the finance industry was deep-rooted to begin with, and the advent of technology has only exacerbated this. While user data can certainly contribute to a richer, more personalised experience, it is vital to ensure the highest level of security to protect your users' confidential information. App infrastructure, development and testing processes, web server and API security, and data encryption are some of the key security aspects that developers must address while building a fintech app. Building customer trust and obtaining their consent are also paramount to your app's success.
Personalisation
Just as consumers expect personalisation in other aspects of their life, the demand for personalised financial services is also increasing. In the highly competitive fintech space, providing a tailored user experience is key to setting your app apart. Fortunately, solutions like artificial intelligence, big data and predictive modelling can be harnessed to analyse and predict customer behaviour. This in turn help to create more customised products, offer tailored financial advice, and identify opportunities for cross-selling that meet the needs of your customers.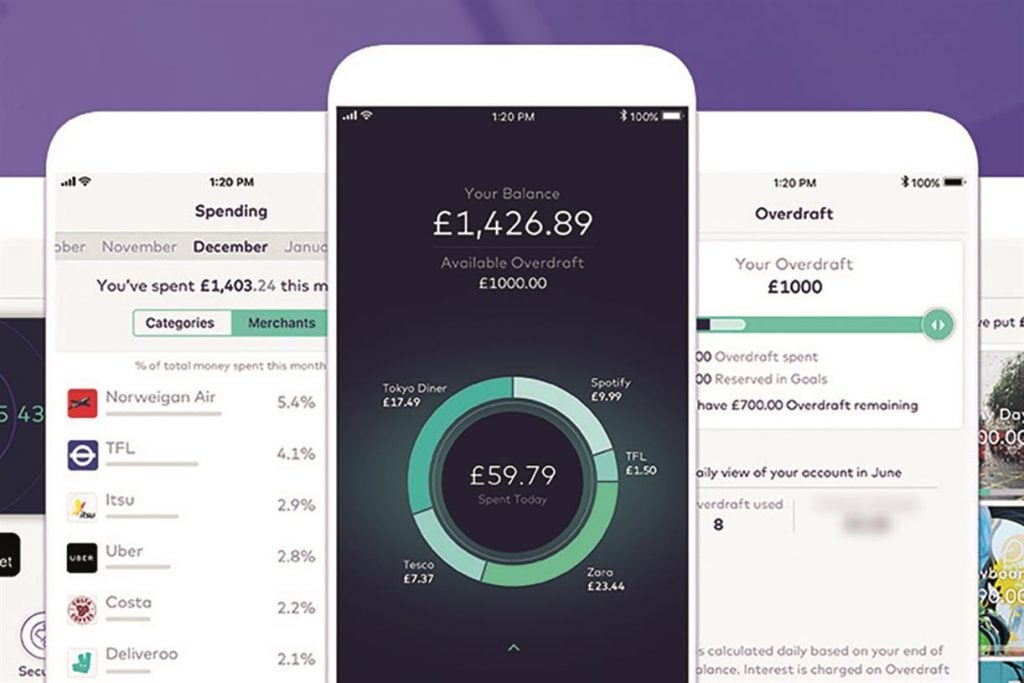 Dashboard and reporting
One of the key aims of fintech is to give customers greater control over their finances, and the easiest way to do this is to empower them with data. Dashboards and reporting insights are a simple and intuitive way for users to access their data in a single interface. For developers, it is important to ensure the speed and accuracy of this data, since in the world of finance, these are what determine the value of the information being shared. Additionally, you can also offer users richer insights by allowing them to drill down on specific areas that they want to explore and understand.
Push notifications
A significant challenge with traditional financial institutions is the gap in customer communication – for example, a customer is not always aware of the moment when a stock price changes, or a limited time offer is available. Push notifications are a great way to overcome this, by offering users a real-time channel of communication that allows them to stay up to date on the latest information regarding their products. When used in conjunction with personalisation, push notifications can be one of the most powerful marketing tools for fintech app developers.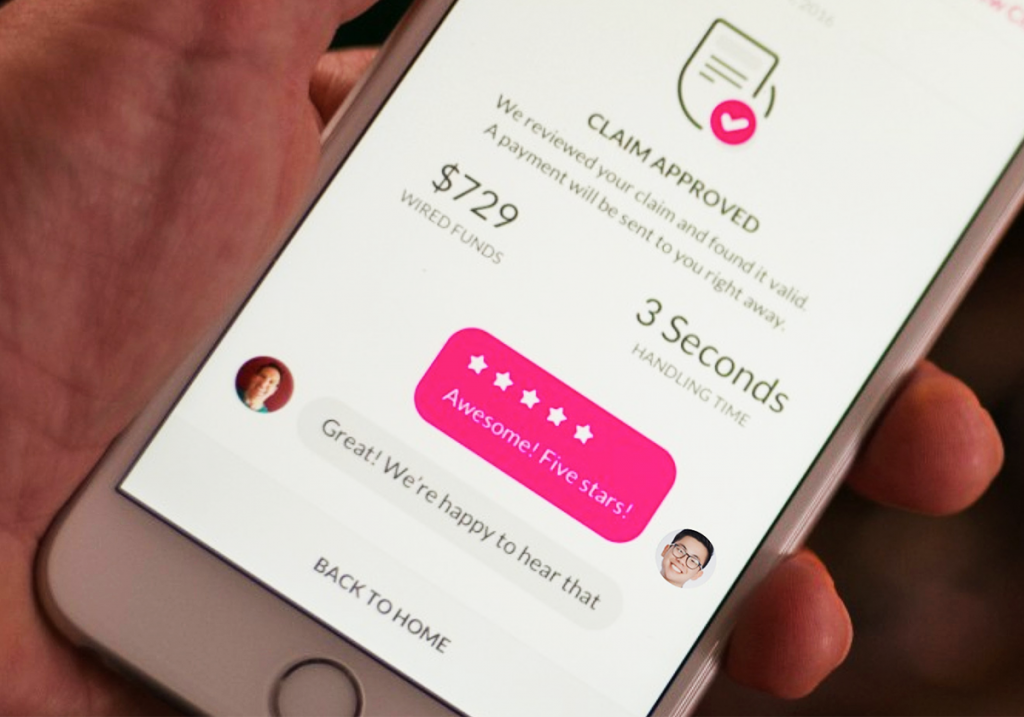 Chat (Support)
As with any new technology, it is vital to offer users an easily accessible support channel where they can learn about the platform and their products. Phone or email support can be frustrating when users don't have the time to stay on hold or wait for a response. Chatbots and live chat support are two customer service features that set fintech apps apart. Not only do these options offer customers with instant support, but they are also efficient for fintech app developers, since automation and artificial intelligence can easily help to manage the bulk of customer queries, freeing up valuable resources.
Fintech App Statistics
Here are some key statistics about fintech apps:
68% of consumers would consider a non-financial services company for financial services – EY's 2019 Global Fintech Adoption Index
Global fintech investment in 2020 was $44 billion, increasing by 14% from 2019. The US, UK, and Indonesia attracted the highest levels of investment – Innovate Finance UK
The countries with the highest adoption levels for mobile payments are China (81.1%), India (37.6%) and the US (29%). Adoption of mobile payments in the UK stands at just 19.1% by comparison – Business of Apps
The percentage of fintech users by generation reveals that Gen-Z (66%) and Millenials (56%) use fintech the most, but older financial decision makers, Gen X (41%) and Baby Boomers (26%) have accounts as well. – McKinsey Financial Insights Pulse Survey
48% of financial services organisations have embedded fintech fully into their strategic operating model. Also, 37% of them have incorporated emerging technologies into the products and services they sell. – PWC Global Fintech report
39% of consumers report that the current pandemic has made them more likely to trust fintech companies for banking services – MX Technologies, 2020


6 Steps to Build an Fintech App
The best way to build a fintech app is through an iterative and agile approach. Sticking to a rigid checklist of features is the easiest way to waste time, resources, and budget. But more importantly, if you're not flexible then you're at risk of ending up with completely the wrong product when you finish.
The first step of building a fintech app has nothing to do with features and everything to do with understanding what the desired outcome is.
Step 1: Discover
No matter what type of fintech app you're building, a discovery phase should always be the very first step you take. It's during discovery that you make sure you're building the right product – for your business as well as your users.
Because, before you've written a single line of code, you need to know:
What your users want
Why they want it
What's getting in the way
Where helping them can help you too.
A discovery phase for your fintech app answers every one of these questions.
Start by talking to your users. When we do discovery, we like to mix one-on-one user interviews with focus groups. We use the information uncovered during these to build out user personas. Making decisions for memorable persona profiles is much easier than using statistics and faceless user segments.
Once you've got the user personas you're targeting, you need to map out the journey they take. And at each step, you should consider what they're doing, thinking, feeling, and saying.
Doing discovery means you end up with the context around each challenge, not just the problem by itself. For fintech apps, this includes the expectations users have based on the other financial apps they already use. But it also includes important considerations you have to make around regulations and integrations.
The output of discovery is a prioritised roadmap for your fintech app that balances the impact each feature has against the time and resources you need to implement it.
Step 2: Plan
Once you've built a roadmap for your fintech app, you need to plan your project. A good project plan breaks down the challenges and opportunities from discovery into key deliverables, deadlines, and milestones so that you can stay on-track throughout design and development of your fintech app.
At the beginning of the planning stage, you need to consider the high-risk items and integrations first to ensure the feasibility of everything that follows. This is doubly as important with fintech app development as there will be important integrations and regulations to consider.
Step 3: Sprint
Rather than taking a linear approach to design and development, working in highly focused sprints means you can easily switch the features of your fintech app to focus on outcomes over specific functionalities.
During every sprint, you'll select a key challenge or goal to tackle; starting with the high priority opportunities identified during the discovery workshop.
Step 4: Review & Grow
Throughout development, you'll need to carry out a number of agile ceremonies. These are to make sure the key strategic aims of your fintech app are always at the front and centre.
After each sprint, a retrospective with the team will help you to evaluate project processes and deliveries. During these retros, you can discuss what went well, what you need to improve, any ideas or suggestions, and the key actions to take away for the next sprint.
It's also important to implement an analytics tool like Amplitude. Using this, you can analyse user behaviour to paint a picture of how people are interacting with your application.
You can then feed this insight back to your team and use it to devise experiments. This approach lets you A/B test solutions and enhancements in rapid succession; ensuring you constantly provide value to your users and securing long-term loyalty for your fintech app.
Where to start?
There's never been a better time to build a fintech app. But if you want to build the right product (one that provides value for you and your users) then you have to start with discovery.
If you're looking to develop an exceptional fintech app and need help building out a roadmap, get in touch with one of our experts today. Our advice is free and backed by a decade of experience in financial app development.