We had an amazing evening at the Digital Entrepreneur Awards. Where Sonin was a finalist in two categories; both 'Digital Agency of the Year' and 'Software Innovation of the Year!' Every year, the DEAs recognise excellence in the digital sector. With winners selected by a panel of expert judges from the digital and entertainment industries.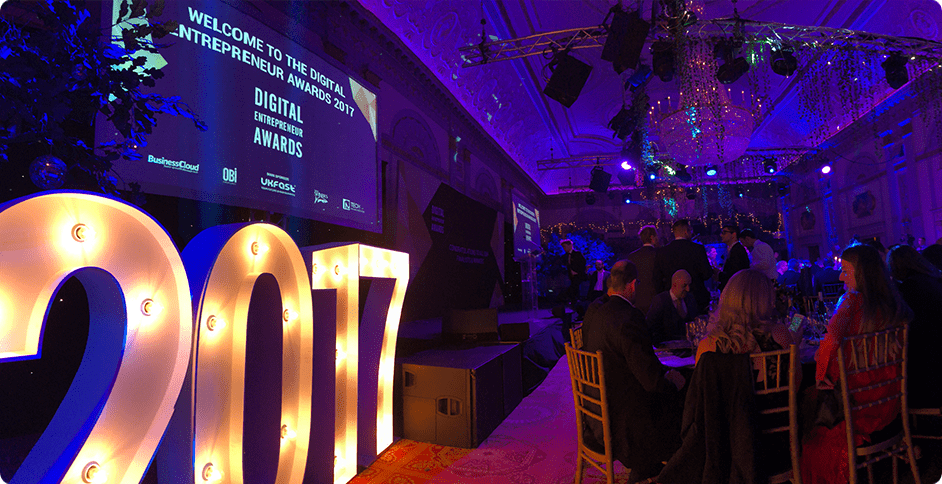 We're thrilled to announce it was Student Swipe that secured the 'Software Innovation of the Year' award! Winning this award is a huge achievement for both us and our client, Ashcourt Student Accommodation. This recognizes our commitment to creating the highest quality apps for our clients. Because by combining great UX with the most innovative technology, we can create unforgettable and unique digital experiences.
Software Innovation of the Year – Student Swipe App
We developed Student Swipe with Ashcourt Student Accommodation. The app is unique in the marketplace. As it's the only app that combines all the necessary student services into a single streamlined app. This brings huge opportunity for both tenants and landlords. And by delivering the best digital experience possible, Student Swipe greatly improves the overall customer experience. All while increasing the chance of referrals and the rate of retention.
As a custom-built solution, Student Swipe is ideally suited to both Ashcourt and their customers' needs. The app gives Ashcourt a unique advantage in the marketplace and showcases Ascourt's dedication to the student experience. Student Swipe positions Ashcourt as a market leader and industry innovator; competitors are keen to follow in their steps.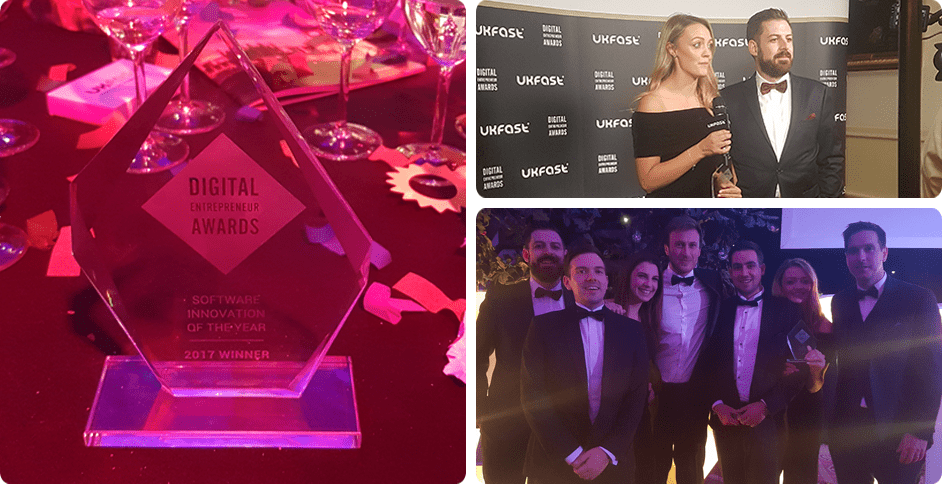 Sonin & Ashcourt Student Accommodation celebrate the win
We'd like to congratulate all of the winners and finalists in the Digital Entrepreneur Awards 2017. Hopefully, you all enjoyed the evening as much as we did! Next up, we've been nominated for 'App Agency of the Year' and 'App Developer of the Year' in the UK App Awards 2017! We're looking forward to that and to what the rest of 2017 holds in store.
Looking to create an award-winning app?
If you'd like to turn your big idea into an award-winning app like Student Swipe and Forfeit Football, then we're here to help! Get in touch with us today for more information.