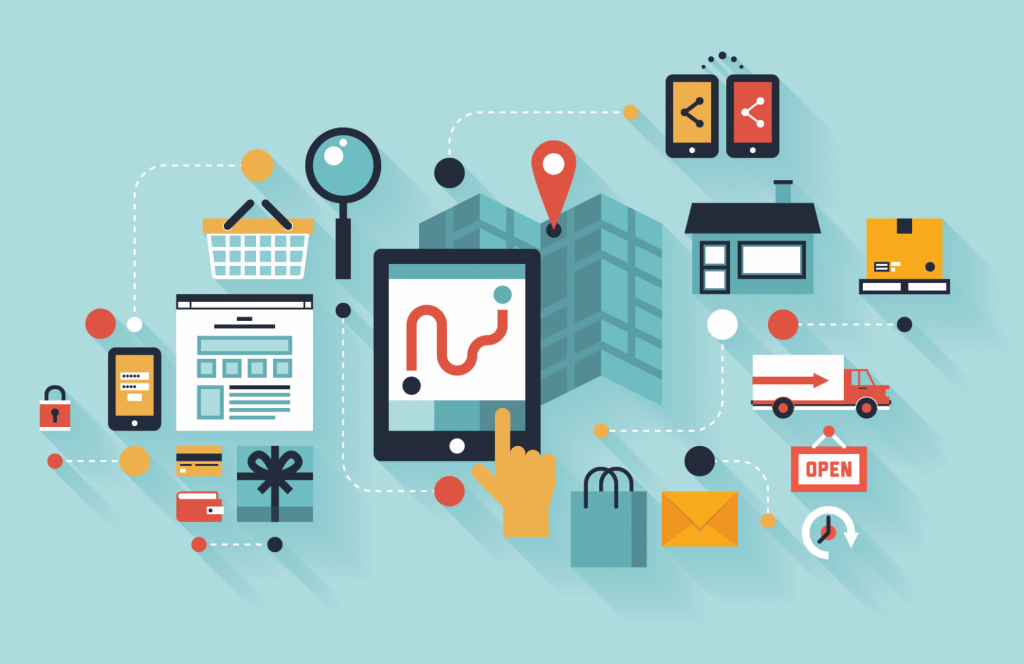 It wasn't that long ago when we would have only considered Connected Devices and the Internet of Things (IoT) as terminology appropriate enough only for our favourite sci-fi thrillers, but we're now beginning to hear them on a daily basis. The reason why this is the case, and it's not purely just because brands, manufacturers and marketers want to get us excited (although partly the reason), is that connected devices have landed and are bringing businesses even closer to their customers…if done correctly.
In November 2015 Gartner forecasted that this year globally we can expect to have 6.4 billion "connected things" on the planet installed and ready to go in a range of industry sectors, both for consumer and enterprise use. Going forward to 2020 Business Insider have looked several steps ahead and have predicted that 34 billion devices will be connected to the internet and ready for us to use, that's just slightly under five connected devices for every person in the world!
What are connected devices?
When it comes to the topic of connected devices there are three things that have been firmly established. One, the growing popularity of connected devices today. Two, the potential for these in the foreseeable future (as outlined above). And three, the range of remote interfaces available which can control them, all of which were hot topics in January's Consumer Electronics Show (CES). Until now it could be suggested that much of the coverage of IoT and connected devices has only been that of impressive figures and quirky examples, where in fact the business approach to these devices has been overlooked.
Connected devices are physical objects that are embedded with electrical components such as software, sensors and access to network connectivity (the internet). They tend to focus on creating a solution for the everyday 'problem', by making carrying out a task simpler, smoother and more efficient. Think of a bottle which tells us how much shampoo is left in it whilst at the shops, or an oven where the temperature can be controlled from anywhere in the household, or a coffee machine that that can controlled whilst on the train. All of these examples are referred to as connected devices, designed for connected world which is accelerating with pace.
These connected devices are stand-alone devices that can be controlled and monitored from a remote location by using a dashboard, typically a mobile application located on a smartphone, tablet and wearable technology such as the Apple Watch. Mobile apps have proven to drive businesses closer to their consumers, but now the recent emergence of connected devices are bringing consumers even closer to businesses by playing an even more prominent role in our lives.
How do you approach connected devices?
It might seem tempting to adopt connected technology because either your competitors are doing so or you want to offer your audience something new in a bid to retain their custom, but this shouldn't be the approach. The key to creating a successful connected device stems from identifying the logical need for it from a consumers point of view, which will then begin to shape the format of the device and its functionalities.
Analysing context and consumer need first and foremost is vital (like launching any product) and a task that can done in various ways. If you have an existing mobile application you will be able to find out which areas are most popular with your users (through analytics), for instance a fat burner feature in a fitness measuring app. Establishing a direct line of communication with your users to find out exactly what they want from a connected device will also allow you to create and market a perfectly targeted product. Connected devices can also be the result of social and environmental developments as well as products off the back of marketing campaigns, such as L'Oreal's UV Patch below.
Beauty firm L'Oreal unveiled their connected UV Patch which analyses the amount of UV exposure that an individual is getting, with its transparent adhesive stretching to fit to any area that someone wishes to monitor. The UV Patch arrives at a time when sun exposure is considered a major health issue, with it being reported that 90% of nonmelanoma skin cancers being associated with exposure to ultraviolet radiation.
First Response have claimed to have made the first-ever connected pregnancy test where your smartphone guides users through the testing process. It tells you when your sample has been recognized and provides helpful information depending on the outcome of the test. First Response understood the need for on-demand information during the undoubtedly stressful pregnancy test process and created a product to assure users during the process. Plus the app also offers menstrual cycle tracking features at no cost even if the product isn't bought.
Aterica have unveiled their bluetooth-equipped case for their EpiPen product which alerts friends and family if the injection has been used. In addition to this it shows you where the EpiPen was last connected to your phone and even has a thermometer installed to show you if the injection is too hot or cold. Aterica decided to create this product after sourcing their customers case studies/feedback and then applied this rational to the production of the case.
Particularly when it comes to our health and lifestyle we now have the ability to monitor our bodies in ways that a couple of years ago would have been deemed impossible. As health concerns increase across the world, connected technology provides a tangible and effective way to navigate diet, nutrition, exercise and more.
What makes the connected device industry exciting is that no industry sector is segregated. Marketers should be made aware that connected devices are accelerating at such pace that sooner rather than later consumers will be expect the technology from every business. Whether for health/lifestyle, property, construction, sport, financial, retail, veterinary and entertainment industries, the potential for connected is as big as the imagination expands.
Our work with connected devices
We worked with Smarter in developing their iOS and Android mobile application for the iKettle 2.0 and Smarter Coffee machine. Smarter realised that there was a need for an app to accompany their product range to make the overall beverage-making experience easier and more efficient for their customers.
By downloading the app users are able to remote boil water, select and save a default temperature, view how much water is in the machine and notify them when the beverage is ready to drink, all from the convenience of their smart device. Visit our Smarter portfolio page and let us know if we can work on a connected project with your business, by contacting us today.
Like what you read?
You can receive blogs like these, amongst other hints, tips and industry news directly to your email inbox, by signing up to our weekly newsletter The Sonin Broadcast.