2015 has been a fantastic year for the mobile industry and certainly a benchmark going forward for 2016 marketing activity. We've seen more of us use mobile than ever before; we've seen mobile outrank desktop in terms of user preference and we've also seen mobile apps overtake mobile web when it comes to our mobile media consumption time. Never has a calendar year seen so much change as businesses continue to align their marketing strategies with new technology (hardware and software) to facilitate one and two-way communication with their consumers. Below we'll be looking at what 2015 has brought to the mobile industry and the mobile trends that we predict heading into next year.

Revolutionary Apps
Throughout the course of the year we've seen an influx of apps that have revolutionized the way that brands communicate with their customers, noticeably live-streaming apps Meerkat and Periscope. Since their establishment we've seen businesses create live events where viewers are able to post questions directly to speakers, which provide a richer, more authentic experience for users. Periscope was also used by an estate agency to conduct home viewings in May in a bid to improve his profession's image.
Looking ahead to 2016 you can only consider the likes of Periscope and Meerkat to be the start of a long line of streaming apps. Facebook has just begun rolling out a new feature on its social network where users will be able to stream live content, we recommend reading our blog post 'Facebook Live: What For Marketers & Meerkaters? to see how businesses will benefit from the new streaming service.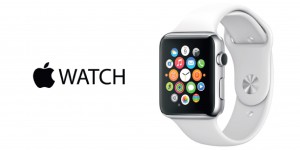 Wearables
Wearable technology has very much dominated a large portion of 2015, with the Apple Watch undoubtedly being the highest profile wearable released amongst the crowd. What the Apple Watch aimed to achieve, as well as the range of apps that were specifically built for the device, was to condense every day data into an easily accessible amenity. It's been working too, with British Airways reporting that Apple Watch usage nearly quadrupled between June and October by 386%.
The main concern this year with smartwatches has been their limited functionality as they are required to be linked to smartphone devices. Next year however we expect new smart watches and other wearables to be released that won't need to be synced with other devices to work. As a relatively new concept the wearable industry was always going to have a steady start, yet 2016 promises to be an exciting prospect as wearables continue to gain popularity.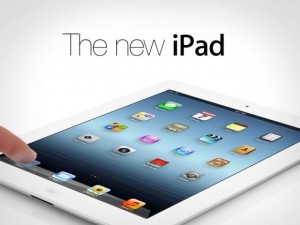 Mobile Hardware & Software
This year has been a big year for Apple. It has released new MacBooks, new iPads, the Apple Watch and iPhone 6, and just recently the Apple TV which is now accepting native apps on its platform. The release of iOS 9 came with several new features and improvements which has given people a better battery life and more features for Siri. The launch of Apple Pay in July this year has also sped up the process of making in-app purchases for physical goods and services. Android Pay, Google's answer to Apple Pay, has recently also allowed app users to make in-app purchases by the simple click of a button which will lead to smoother and simpler transaction process in every app that supports the function.
Looking ahead to next year Apple are due to hold an event in March 2016 to unveil the Apple Watch 2, alongside the rumoured iPhone 6c and the iPad Air 3, according to reports.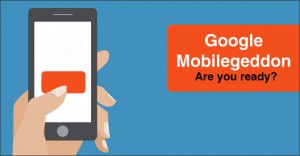 Google's 'Mobilegeddon'
Google's algorithm that it launched in May, deemed 'Mobilegeddon', was the search engines way of reacting to the statistics that mobile search was in fact outweighing desktop search. This meant that every website on the search engine had to be mobile responsive to continue being ranked highly in the search engine. This is a strong indication of the power that mobile search holds over other devices and is something that marketing professionals will surely continue to heavily invest in to advertise their products/services.
Going forward it appears that it wont just be websites that will appear when you search. Google recently announced a new experiential feature that will let Android users stream app content through mobile search, which will enable people to access certain functionality that is exclusive to apps. This means that people won't necessarily have to download your app to use your services, certainly an exciting time to consider creating an Android app!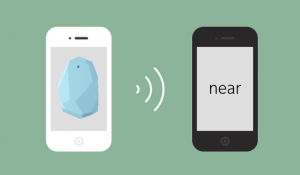 iBeacon Technology
We've also seen mobile and iBeacon technology coincide with one another to provide custom experiences to mobile users in certain locations. Courtesy of Virgin Media Upper Class passengers at London Heathrow became some of the first people to experience personal notifications based on their location, for example at the boarding gate or passing by a bureau de change.
iBeacons are certain to increase in popularity from next year. They are now offering shoppers a more streamlined experienced and retailers are already planning for and implementing iBeacons as a part of their strategy, as outlined in our blog post '5 Things You Should Know About Geo-Locating'.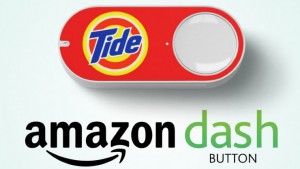 Connected Devices
We're seeing more connected devices in our households such as the Amazon Dash and the Apple Homekit that allows us to place orders and control our everyday household appliances by the simple click of a button. Users now need to be able to access data across multiple sources for both professional and personal reasons, and we're now entering what we call a "connected technology" revolution.
Kickstart your 2016 with a brand new mobile application by contacting us to discuss your plans for next year. We look forward to welcoming you in the exciting new year.