SunGard Financial Systems provides mission-critical software and IT services to the financial services industry.
The primary purpose of such software and systems is to automate the detailed processes of trading, managing investment portfolios and accounting for investment assets. With 30 years of experience in this field, Sungard offer their clients a bespoke service that we had to match.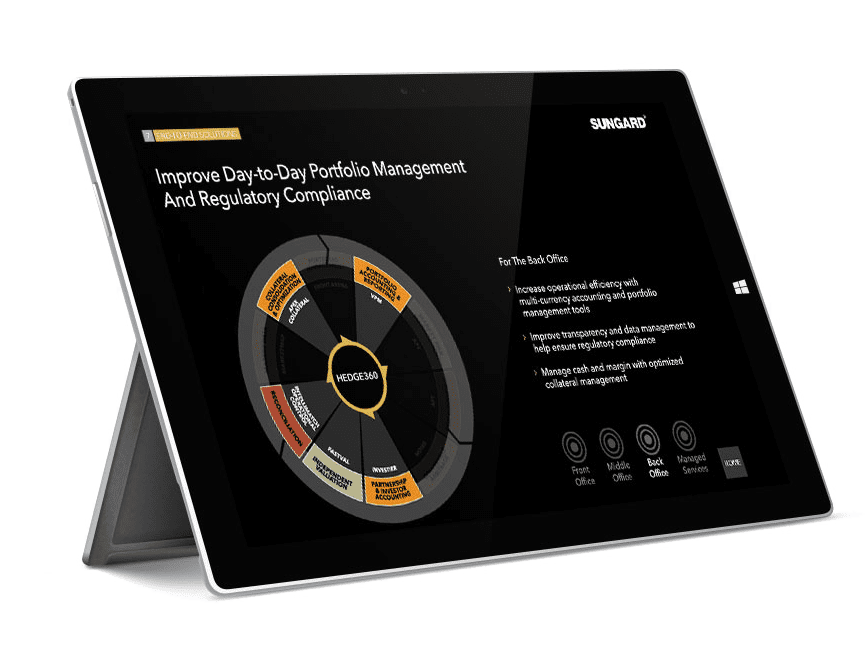 We have produced a range of tools for different parts of this global organisation. These all come under the umbrella of bespoke or custom web development and include tools such as dynamic asset management software, market trend graphs and file sharing systems.
With the organisation rolling out Microsoft Surface tablets to their sales team we worked closely with their internal marketing department to create an easy to use product demonstration app to be deployed globally.
Start transforming your business.