Working with connected home company Smarter to develop intuitive, IoT-enabled apps that match their innovative and award-winning hardware line.
Smarter is an award-winning connected home company on a mission to create innovative products in the home. All of Smarter's products are focused to the goal of making life easier through the best technology and the best design.
When developing their new line of iKettles and smart Coffee machines, Smarter approached Sonin to develop accompanying apps that would match their innovative and intuitive hardware.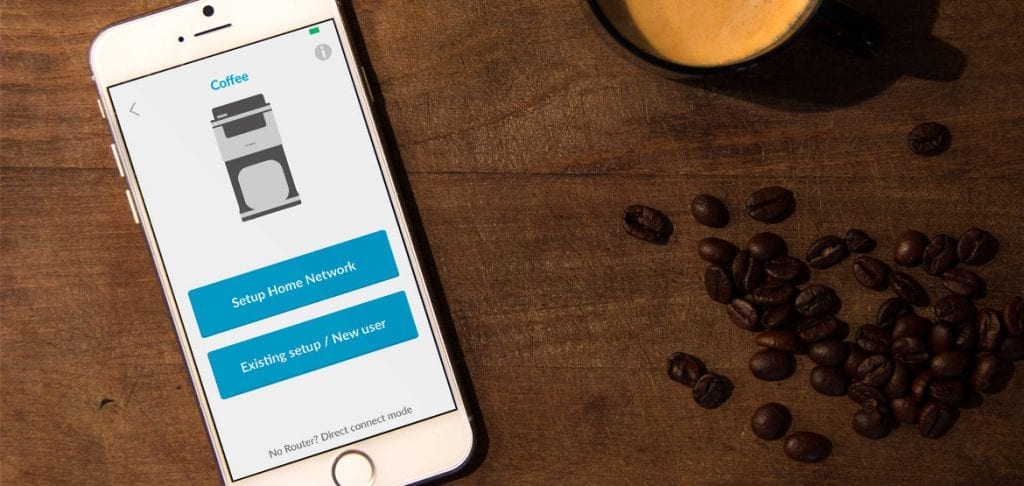 The Approach
We worked directly with Smarter's internal product team during the development of their hardware line.
As a company, Smarter values innovation and speed. The embedded approach we took and close collaboration it enabled helped Smarter to move fast and continually iterate.
The Solution
Through the app, iKettle users are able to remotely boil water, selecting specific temperatures each time or saving their default preferences. Similarly, users of the coffee machine can select the specific strength they want and save this as a default.
The app displays the volume of water in real-time, letting users know when they need to refill. It also sends users a push notification as soon as their beverage is ready.
Let's build a best-in-class IoT app.