Giving people instant access to reliable, discreet and personalised healthcare advice wherever they are in the world.
Pergali, in conjunction with Pfizer, approached us to help one of their clients: the Sexual Advice Association. The SAA provides professional health advice whilst raising awareness about personal well-being.
With more than half of UK adults turning to the internet for medical advice, the SAA recognised a need for trusted, reliable and credible information from health professionals – available instantly.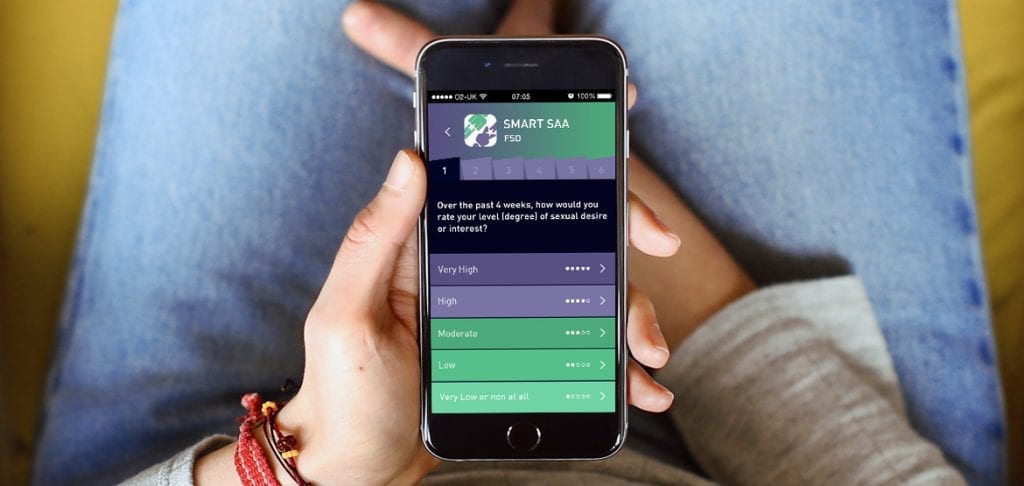 The SMART SAA mobile app is an extension of the Sexual Advice Association who provide professional sexual health advice to men, women and couples, whilst raising awareness about well being.
To diagnose and provide advice, users are required to fill out various questionnaires. The answers provided then form the basis on an in-app diagnosis where helpful advice on next steps is provided, including taking up more exercise, eating healthier or visiting a GP for further tests. Users can also pre-set push notification reminders to remind them when to book their appointment. If a GP visit is required users are given a list of helpful questions so that they can prepare accordingly.
You can download the app on iTunes and the Google Play Store, and view a visual demonstration on our YouTube channel. For all PR enquiries please contact OOKII Company.
Start transforming your business.