Giving Schwartz customers access to famous recipes from all around the world. Letting them rate each dish and build up a digital book of favourite spices and recipes.
The Problem
Keen to drive engagement for its 'Round the World' campaign, Schwartz approached Sonin to carry out a discovery workshop to explore how mobile and emerging technologies could help customers find new favourite food dishes.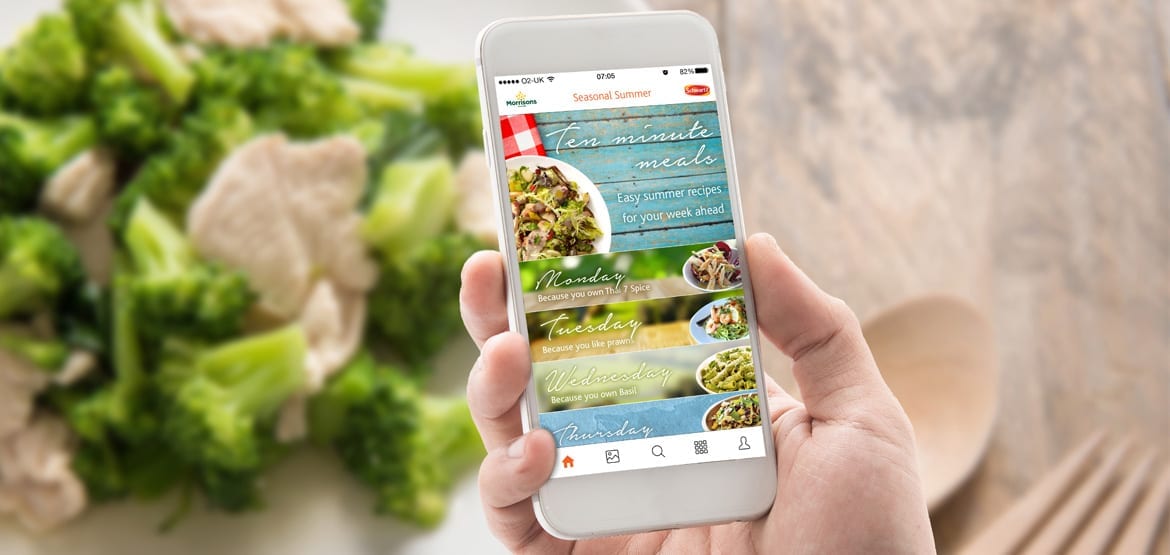 Our Approach
A series of workshops and one-to-one interviews revealed that Schwartz's customers found it hard to discover new recipes and keep track of the ones they liked. Even with a recipe they wanted to try, customers were often left in the shopping isle wondering what spices they already had.
We piloted a range of different solutions with test audiences using technologies such as voice recognition and chatbots. The result was a personalised cooking assistant app.
THE SOLUTION
The solution, which integrates with Morrison's shopping basket, provides users with famous recipes to try out from all around the world.
Users can rate these suggestions on a family member basis, helping them to build a digital book of their favourite dishes. To drive engagement throughout the year, the algorithm also draws from information like seasonal trends.
To help customers keep track of their spices, the app allows them to scan the spice bottle's barcode. This adds the bottle to their very own digital spice rack which is always ready to hand.
Start transforming your business.