No.1
Live Streaming PT App

400,000
workout views

90 countries
across 7 continents
Project Aims
Sonin worked with Belle to produce a bespoke platform to support her fitness community.
The primary goal for her app was to build a platform where Belle could engage, support, and scale her rapidly growing audience with an added focus on helping those suffering from Narcolepsy.
Key Features
Gamification – (Via Community Leaderboard)
Livestreaming
Custom built CMS
Personalisation
Advanced content filtering
Push notifications
Apple Health & Google Fit integration
Progress trackers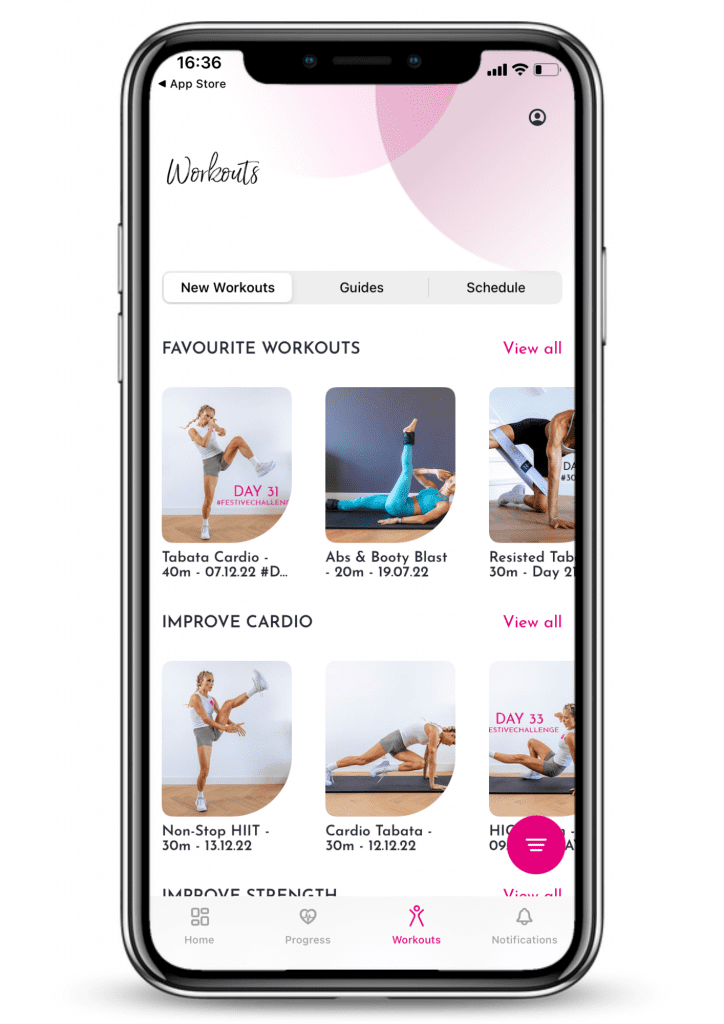 The Latest
Following the success of the first release, we're continuing to work with Belle and her team on the following new features that will support her fast-growing community…
01 Apple Health & Google Fit
These integrations will allow users to sync the health data in-app to match their health data outside of the app – giving them an inclusive view of their health and fitness data.
02 In-app e-commerce store
A section in-app where users can make purchases for workout plans and other merchandise.
03 Workout plans
Fail to prepare – prepare to fail! Belle's app will have an area dedicated to allowing users to select and schedule workouts up to 10 days in advance and receive push notifcations prior to their scheduled workout!
Are you looking for a partner to help you create a successful Healthcare app?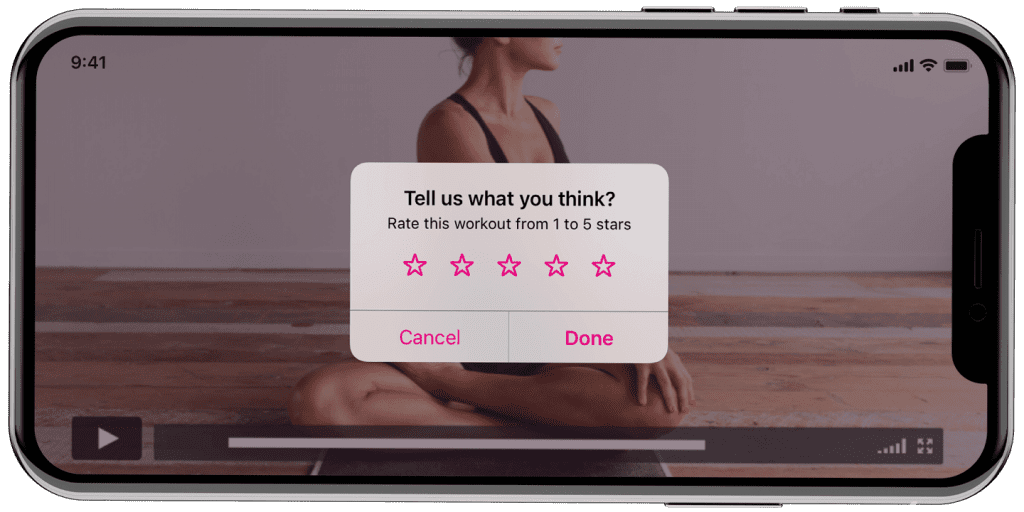 The Story
The Challenge
Belle's community was growing at a rapid pace.
Founded during the early stages of Covid lockdown, Belle Hutt's health community has since tripled in size.
Every morning, she teaches a live class with a growing audience of over 2,000 strong, passionate, and dedicated fitness enthusiasts; working closely with them to achieve the best results for their mental and physical well-being.
Keen to continue growing her community, Belle Hutt approached Sonin to build a bespoke app through which she could engage, support and scale her rapidly-growing audience of fitness enthusiasts.
The Approach
Delivering seamless live workouts in over 90 countries
Belle's community expected the same seamless playback experience they were accustom to from Instagram. So, it was critical that every video, whether it was watched live or on-demand, played perfectly without interruption.
We integrated with Vimeo's Developer API to embed all Belle's classes within the app – live workouts as well as the entire backlog. Using the SDK, we were able to customise the video player to optimize playback for mobile.
From a custom Content Management System (CMS), Belle is able to start her daily live streams as well as manage her growing content library. And at the end of every workout, Belle can add contextual information like goals, categories, and mood – making it easy for every single member to find the perfect workout.
The Result
The perfect workout. For whoever, whenever.
With the Belle Hutt app, members are notified as soon as she's about to go live. Following every workout (live and on-demand), users are prompted to rate the session.
Combined with a wealth of search filters, this helps every single member of the community find the perfect workout – whatever the goal.
Over time, users can log their progress against weight targets. Steps, calories burnt, and workouts completed are all tracked and updated automatically.
"I am super, super happy with the work Sonin have done. They were extremely fast at turning things around and creating something of high quality."

Belle Hutt
Build an exceptional fitness app.
The app proudly facilitates Health and Fitness content for 2,000 members' in over 90 countries.
To see what we could help you achieve, get in touch today!