Providing visitors to London with personalised recommendations for attractions and activities to do. Using geolocation and user preferences to tailor suggestions for each individual.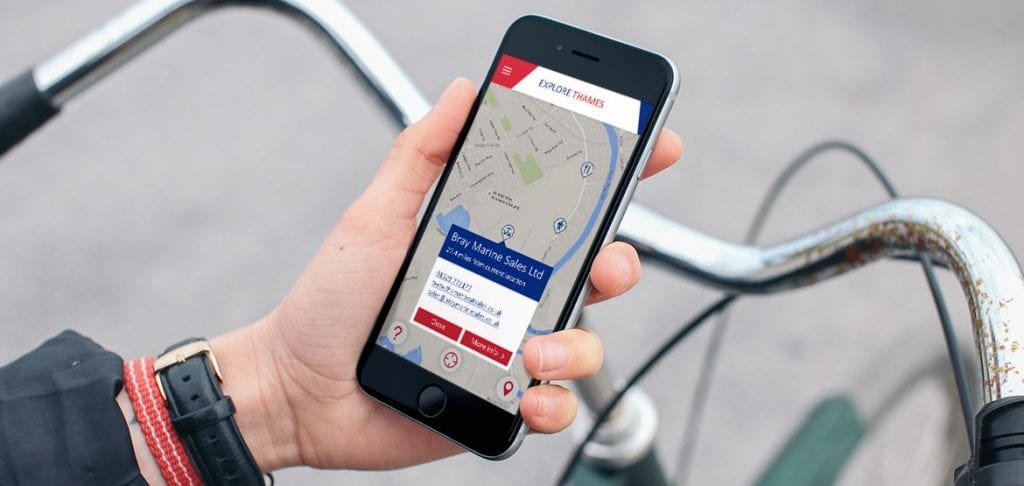 The Problem
British Marine Thames Valley supports a range of businesses along the River Thames and its connecting waterways.
Seeing an opportunity to improve the experience of every visitor to the area, British Marine approached Sonin to find an innovative way to connect its member businesses with tourists and residents.
OUR APPROACH
Whether they're a new visitor or a long-time resident, everyone wants a personalised and relevant experience. That's why we worked with British Marine to map and categorise the various activities and amenities available in the areas surrounding the Thames.We then split these areas into geofences which allows us to serve up highly targeted suggestions in areas as small as 100m2 where needed.
The Solution
Users are asked to set their own preferences and interests when they first download the app. We then combine this information with geolocation data, weather services and our own custom geo-fences to provide users with highly relevant suggestions as they explore the Thames area. Including boat hires, hotels, historical landmarks, fishing sites and more.
To ensure recommendations are always correct, the app records which activities the user engages to improve the user experience. The app also gives users the option to make their own suggestions, contributing to a continually growing database of things to do and places to see.
Let's build a best-in-class tourism app.