Background
Explore Learning is a leading provider of after-school tuition in maths and English for 5-14 year olds. Its incredible people are at the heart of everything Explore does, and its tutors and centre management teams are experts at ensuring the company achieves its goal: building confident, fearless learners who are hungry for knowledge.
Explore approached Sonin to work on a digital transformation initiative that would bring everyone involved in the education experience closer together: tutors, students and parents.
The goal was to build an easy-to-use platform that would provide parents with insights into their children's success and the tools to help them progress further. At the same time, the product also had to encourage and reward the children themselves.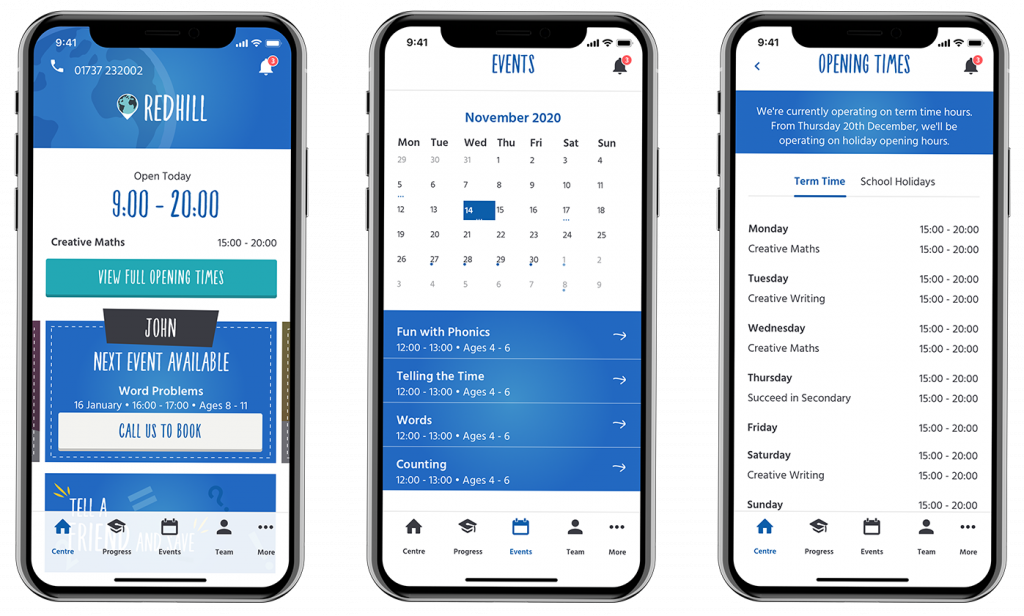 Approach
We worked closely with Explore to understand all of their existing architecture and ensure the platform integrated seamlessly with their systems.
The agile approach we took during development meant that Explore had access to the skill-sets it needed, when it needed them. Throughout the project, Explore drew from a pool of expert project managers, designers, QA managers and developers depending on the focus for each sprint.
"The suite of products they delivered has given us an unprecedented level of visibility. We've completely replaced our paper-based processes, empowering our tutors, staff and customers alike."

IT Director, Explore Learning
The Solution
The education app provides parents with real-time updates on each student's progress from the same place as class schedules, open centre times, and staff bios as well as information and guidance.
The suite of products has given Explore an unprecedented level of visibility. They've completely replaced their paper-based processes, empowering their tutors, staff and customers alike.
A gamified education experience.
Explore Learning uses gamification to encourage and reward the personal development of its students.
From within the app, every parent can see their child's progress in Maths and English. Meanwhile, trophies act as a visually-engaging representation of key achievements.
Let's build an exceptional education app.