We're fascinated with mobile technology, especially when it's new technology. So every month, we take a look back at the announcements, apps and tech stories that we enjoyed. Here's what caught our eyes in July 2019. To get the latest mobile news straight to your inbox, sign up to the Sonin Newsletter.
TIME Immersive launches with AR Moon Landing
TIME launches a series of AR/VR experiences beginning with 'Landing on the Moon' on its new AR app, TIME Immersive.
Produced in partnership with the Smithsonian's National Air and Space Museum to celebrate the 50th anniversary of the Apollo 11 landing. The Apollo 11 simulation has been billed as the world's most accurate 3D re-creation of the moon landing to date. The accuracy of the landing is the result of nearly 20 years of research. Industrial Light & Magic's John Knoll recreated the flight path of the lunar module using digitised telemetry graphs provided by NASA, while he calculated the position and orientation of the camera by analysing lunar landmarks. The moon's landscape was derived primarily from data collected by the Lunar Reconnaissance Orbiter, a probe NASA launched in 2009
'Landing on the Moon' is a prime example of how AR technology can take decades of research and media held within museums. And displayed it in a manner that is not just engaging and creative, but accessible and available. Opening up new methods for sharing extensive museum collections and highly factual content to users all over the world.
Following the success of 'Landing on the Moon', TIME has announced details of two new titles, The March, a historical recreation of the March on Washington for Jobs and Freedom. And Space Explorers: The ISS Experience, an immerse documentary-style series shot in and around the International Space Station. Both titles continue TIME's push to broaden its audience through using room-scale virtual reality to capture the audience's imagination.
Shoppers are open to XR becoming part of their daily lives
XR agency Syzygy XR has interviewed more than 1,000 UK consumers to find that 71% or nearly three in every four of them, are interested in using extended reality experiences (XR) when buying products and services.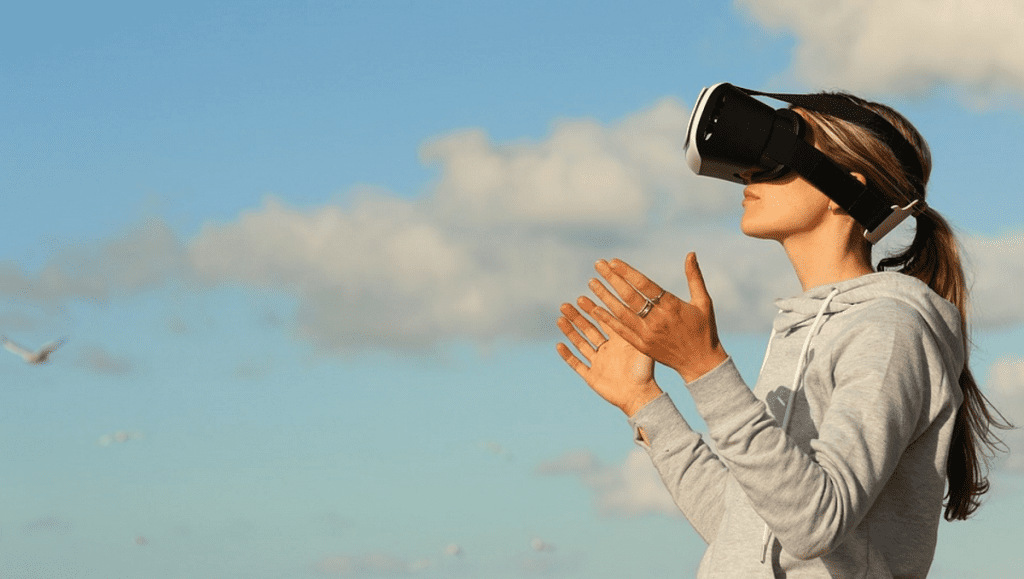 Indeed 81% of the 16 to 34-year-olds interviewed, believe XR will soon be a part of their daily lives. While a further 53% would be more likely to purchase a product or service if it involved an XR element.
Although there appears to be strong interest in XR, just 26% of consumers have taken part in an experience to date. However, this increases to 36% for 16 to 34-year-olds but falls to 5% for those aged over 55.
Despite this, there is consensus across age groups of being potentially interested in experiencing XR during purchases. With 72% of consumers open to using it.
And it's clear to see why. The ability to blend the physical and virtual worlds has captured the imagination and interest of people of all ages. Being able to see from every angle and without leaving the house, what a new t-shirt looks like on you. Or how a new piece of furniture fits into your living room, with designs that aren't available in store. Promises to solve many of the common irritations we all experience when shopping.
"The marketplace is changing at an ever-increasing rate, and extended reality is set to play a crucial role in this evolution. For the business world, it's important that brands start to think about XR adoption now in order to plan marketing campaigns and customer engagement strategies for the future." said Bartek Rozbicki, group XR director at Syzygy.
Jaguar Land Rover brings mobile data services to vehicles in six more countries
Jaguar Land Rover (JLR) has teamed up with Ubigi, to deliver Ubigi SIM cards to its latest vehicles in Spain, Portugal, Belgium, the Netherlands, Luxembourg, and France.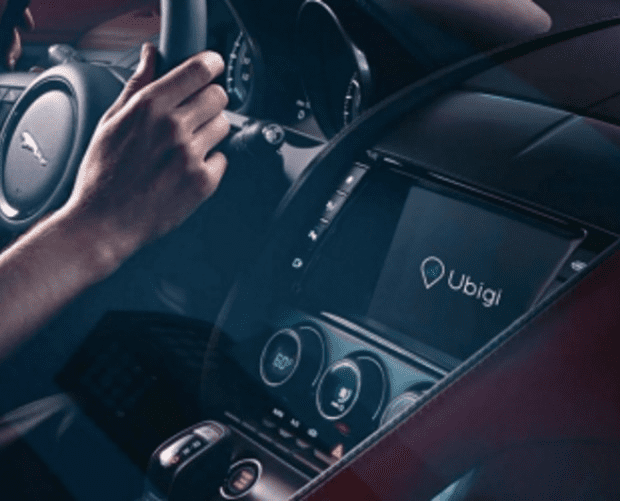 These SIM cards provide a mobile data connection, which enables on-board Wi-Fi and various infotainment services. JLR currently offers customers a three year pre-payed data bundle available in its latest vehicles.
Wi-Fi enabled vehicles have enormous potential to disrupt the automotive industry. Not only are they able to keep people connected and up to date with the latest news and live traffic updates. They also enable creative services like YouTube and Netflix to be streamed to stationary vehicles. Or more practical features such as automated parking and petrol purchases, available on the Audi Connect. To locate and purchase parking spaces, and provide drivers with a list of petrol stations with real-time pricing information.
With pre-bundled packages now becoming part and parcel of car purchases. To finance data packages, data costs and taxes are set to be added to petrol, servicing, and car repairs. With the mobile phone market highly saturated in many countries, mobile providers are now competing for lucrative automotive SIM deals.
JLR began trialling this service back in 2018 with the UK, Germany, and Italy picked as initial test locations. Following this successful trial JLR are ready to expand their service to a further six countries, with further extensions to new JLR markets likely in the future.
"Following our successful launch in the UK, Germany, and Italy, we feel proud that the Jaguar Land Rover Group requested us to extend the services to six new countries," said Jacques Bonifay, Transatel CEO. "We're looking forward to deploying the Ubigi experience with Jaguar and Land Rover in even more countries in the future."
Monthly Tech & Mobile Insights Straight to Your Inbox
Every month, we send out a newsletter with our top tech stories and mobile insights. Sign up using the contact form below to get these insights straight to your inbox.