The New Year is off to a flying start at Sonin. As well as welcoming new faces to the team and kicking off exciting projects with our clients, we've also been recognised by Clutch as one of the UK's Top Mobile App Developers!
Clutch is a reputable, B2B, online directory used by small businesses to discover highly-rated service providers. Clutch also review companies' market position and client feedback. Each service provider is given a star rating based on these factors and this helps businesses to choose the right service provider for them.
We are absolutely delighted to be recognised as one of the UK's Top Mobile App Developers for the valuable work we have done for our clients over the last year.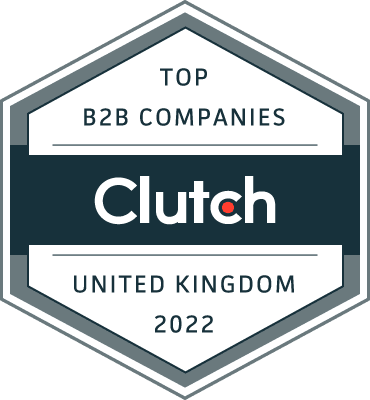 We'd like to thank Clutch for providing a space for us to collaborate with ambitious, like-minded organisations, as well as thanking our clients for continuing to support us by providing credible, honest reviews.
Looking ahead to the rest of the year, we're motivated to continue helping our clients by making a wealth of innovative feature enhancements to their apps.
We're now also offering clients insight to the post-live stage of the development process through our standalone Product Management service. This is led by our Head of Product and Design, Sarah Preston, and promises to improve and transform products by capturing user statistics in real-time.
It's safe to say it'll be a busy and exciting year!
To stay in the loop with everything we are getting up to at Sonin, you can sign up to our newsletter where you will receive announcements from the Sonin Newsroom straight to your inbox.