We're excited to announce that Sonin have partnered with financial infrastructure platform, Stripe, as a part of their Partner Programme.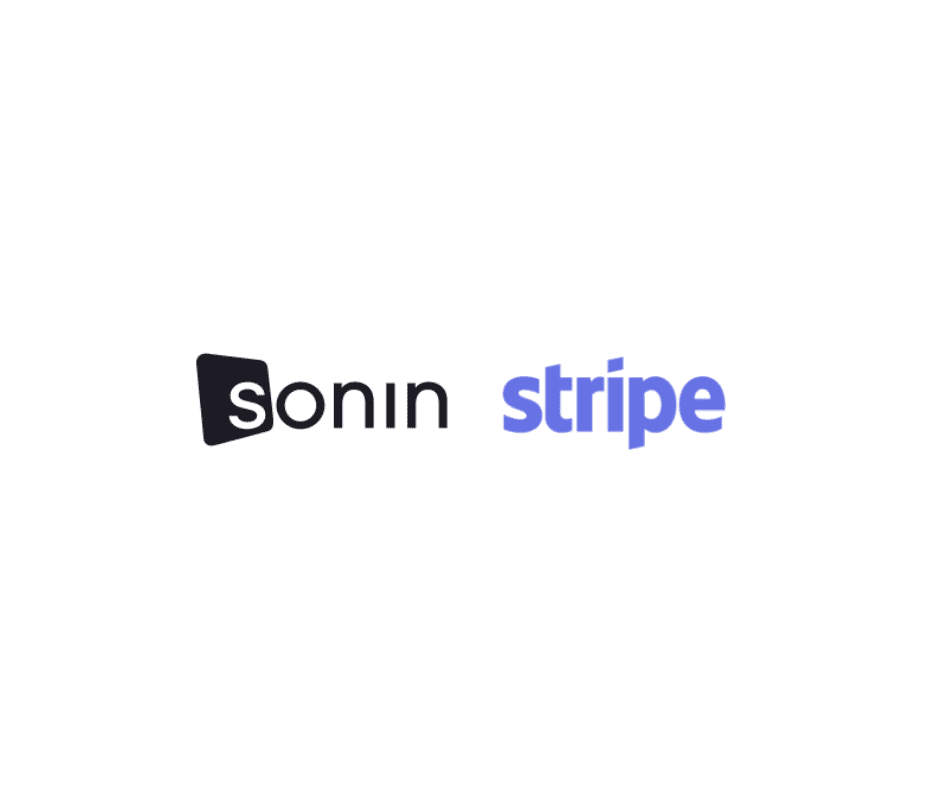 Stripe's user-centric features will be embedded within our award-winning web, iOS and Android apps. This means our clients' digital platforms will offer optimal user experience and ultimately, scale their businesses faster.
Customer Experience is everything
At Sonin, we understand the value of customer experience. Getting this right is what generates a return on investment for our clients. We take the time to understand each client's business and what their users want and need. Starting with our meticulous discovery approach, we build quality digital products which solve business challenges and combat user's common frustrations.
Users associate their best digital experiences with services that are quick, easy and exciting.
That's why we partnered with Stripe. We want to build the right digital products – those that are quicker, easier and exciting for users to navigate, and Stripe's payment platform supports our mission to achieve this.
What our partnership with Stripe means for our clients
Partnering with Stripe unlocks many exciting features that we can now build into our clients' digital products to give users the best possible, in-app experience. Clients will benefit from Stripe's payment features and Sonin's expertise in digital product development.
Stripe allows our clients to:
Create an ideal, in-app shopping experience from website to checkout optimisation
Launch digital products, and any recurring updates, faster
Take their product to market more effectively
Provide payment options for all users by offering the latest payment technologies
Sync payments with their business accounting systems
Our development teams take advantage of Stripe's flexible payment API's so that adding payments to platforms is less complex and more efficient.
With Stripe, we can help you diversify your business revenue and increase cross-border commerce and payment flexibility.
Of the partnership, Paul Jarrett, Managing Director at Sonin said "We're really pleased to be partnering with Stripe. As well as offering an outstanding range of products, Stripe's mission to enhance customer experience is coherent with ours. We're aligned in our thinking – and that's to make things simple, quick and easy for users."
ABOUT STRIPE
Stripe is a financial infrastructure platform for businesses. Millions of companies—from the world's largest enterprises to the most ambitious start-ups—use Stripe to accept payments, grow their revenue, and accelerate new business opportunities. Headquartered in San Francisco and Dublin, the company aims to increase the GDP of the internet.
Find out more about Stripe, here.
ABOUT SONIN
Founded in 2009, Sonin is an award-winning digital product development agency. We work with leading brands to build outstanding products, platforms, and experiences for iOS, Android, and web. Everything we do is based on building the right product – for you and your users.
To find out more about our Partnership, see our Partnership Directory listing here.