How to Improve your Retail Customer Experience with Mobile
Take advantage of technology to exceed your customers' expectations
Customer expectations are rising rapidly and they've never had more choices. Online-exclusive competitors offer fast delivery and easy returns processes. In our article, Supercharging your Retail Customer Journey, we explore how you can use technology and mobile to enhance your customer experience (CX) and supercharge your customer journey.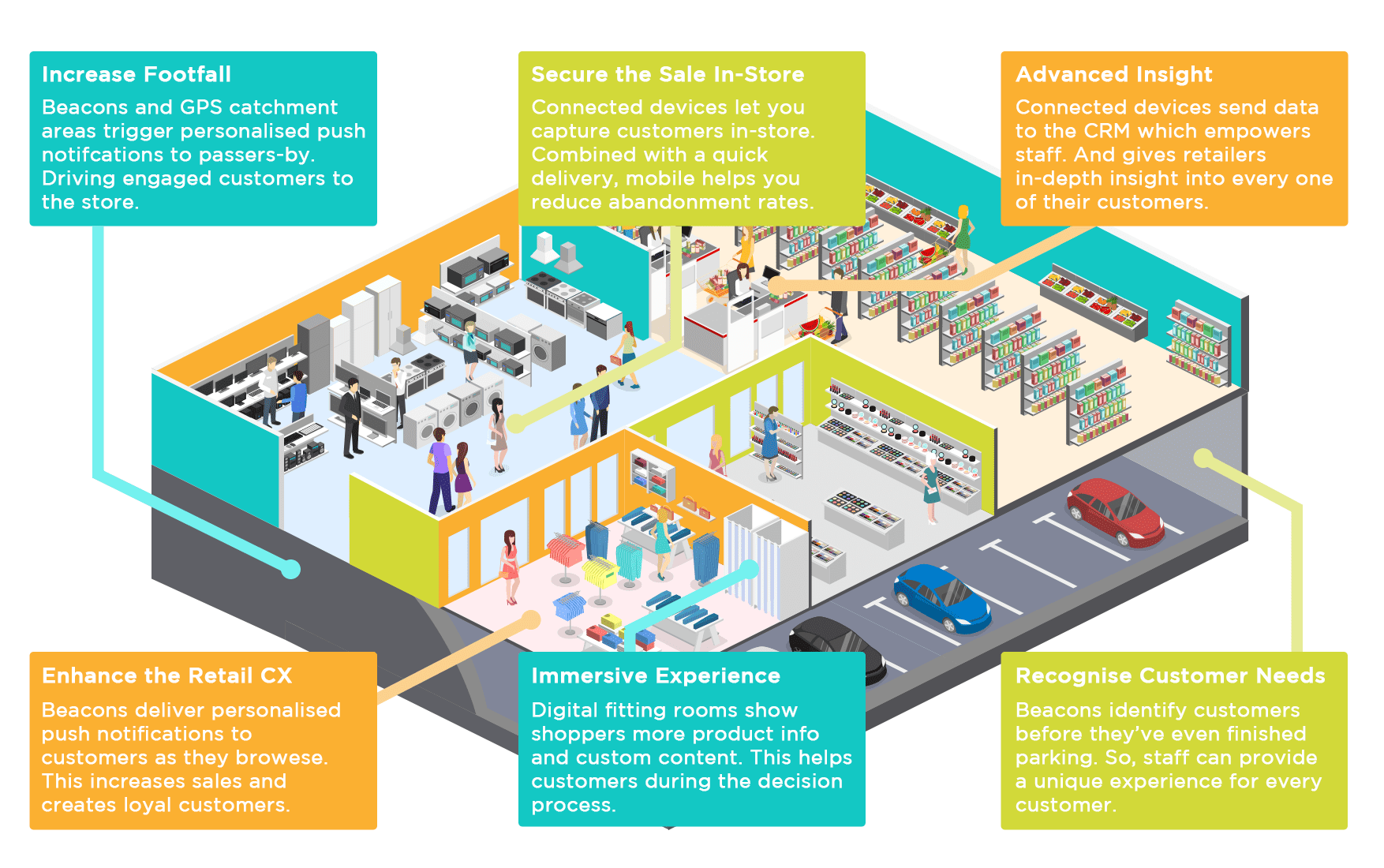 Download whitepaper: Improving your Retail Cusotmer Experience with Mobile and the IoT
Want to know more about how mobile can enhance your retail customer experience?
We work with businesses of all sizes, from startups and national companies to global multinationals, to uncover how mobile can add real value to their business. Developing apps to improve the customer experience, improve business efficiency and generate more revenue which also provides clear ROI.
If you want to find out more about the future of the retail CX and how consumer expectations will evolve, then we would love to talk to you. Please don't hesitate to give us a call on +44 (0)1737 45 77 88 or email us at info@sonin.agency
Recommended reading: How & Why Consumer Apps Are Evolving