The Property Management industry is changing. Prop Techs are shaking up the market, harnessing the power of technology to improve efficiency and deliver a seamless customer experience – a win, win for both property management businesses and their consumers.
In the first blog of our Play Like a Prop Tech series, we discuss what Prop Techs are doing right and most significantly, how you can play like a Prop Tech.
Whether it's the paper-based processes, lengthy payment arrangements or poor communication between landlords and their tenants, there's an opportunity to improve efficiency in all aspects of property management.
So, that begs the question, what have Prop Tech done to resolve these problems? What are they doing right and how can other property businesses utilise tech to improve their business and customer satisfaction?
What are Prop Techs doing right?
Prop Techs are challenging existing players in the property market by taking a different approach to their service proposition and product development.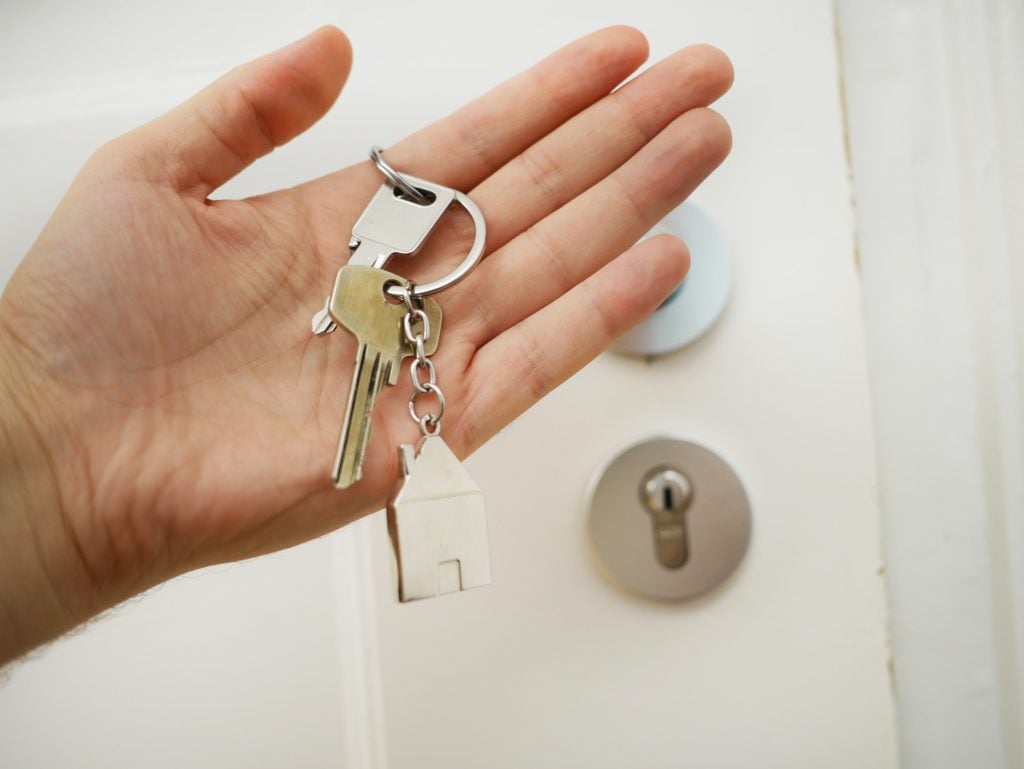 Prop Techs are becoming synonymous with an approach that:
Is customer-centric – Prop Tech's put the customer at the heart of decision-making. They talk regularly to customers and prospects to understand real-world challenges and the value they can bring.
Uses data to drive decision-making – Taking a data-first approach to decision-making helps Prop Techs base their direction in fact. Prioritising data collection and analytics in their process aids fast learning and accelerates toward product-market fit.
Moves fast – Prop Techs move fast. They lay the groundwork to enable future pace. This allows them to meet emerging demands and release little and often, rather than waiting to ship large features once a quarter.
Is experimental and more agile – A culture of learning and hypothesis-based experimentation means that Prop Techs try more things! Segmenting the user base so that they can try something new on a small section allows them to learn more and refine ideas before rolling them out.
This new way of thinking and working presents Prop Techs as:
1. Providing an improved service offering
The common problem areas in traditional property management for businesses are inefficiency, slow processes & poor communication.
Prop techs, on the other hand, are listening to their customers about issues with their businesses. They are then using this data to drive decision-making and create change. What's more, Prop Techs are moving fast and not afraid to experiment with new approaches and technology. Instead, they're making progress by solving traditional problems with modern, advanced tech solutions such as Artificial Intelligence and Virtual Reality.
2. Delivering exceptional customer experience
Prop Techs are offering faster payment processing, real-time communication, and accurate and transparent information, delivering the quick and frictionless service that customers want.
The Prop Tech approach results in a better, faster, and more enjoyable experience for all stakeholders, particularly in a world where customers have more choices than ever before.
Instant gratification is king
In the digital age, humans value speed and satisfaction. This applies to all businesses they are purchasing from, whether that's buying a book off the Amazon website or buying a property from an Estate Agent (yes, one of the biggest life purchases one can make!) – instant gratification is king.
In other words, the quick and timely service that e-commerce companies like Amazon supply customers with (i.e. 1-click ordering) sets each customer's level of expectation for all companies they interact with.
Prop Techs are utilising technology to provide customers with instant gratification through the property management process. For example, whether that's a notification to say "your maintenance report has been viewed by your landlord" or a daily email update about the properties available in your area, Prop Techs are better equipped to deliver an invaluable and attentive customer experience ahead of their traditional counterparts.
Play like a prop-tech
Companies like Purple Bricks are a prime example of a Prop Tech identifying a traditional process and disrupting it by providing an improved service offering and delivering an enhanced customer experience.
Purple Bricks is an online platform where people can list and buy houses themselves. Unlike ever before, the requirement for an Estate Agent to help you buy or sell a house disappeared overnight. Subsequently, this removed the expense, lag time and poor communication typically associated with buying and selling a house for a consumer.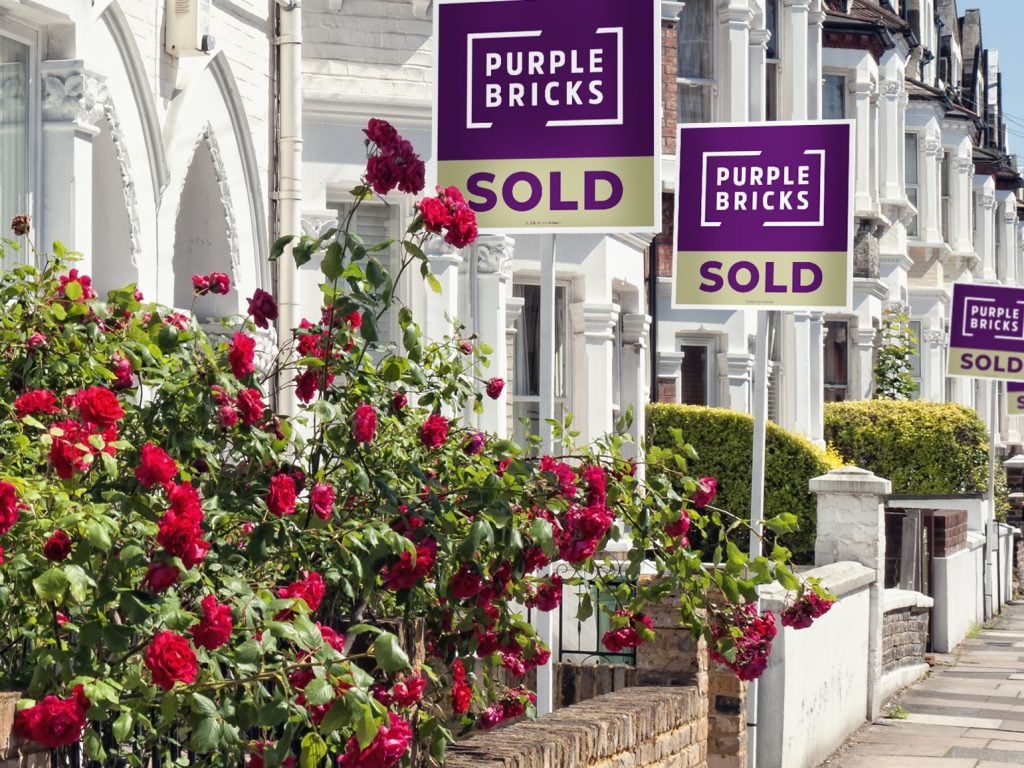 By understanding the user's desire to be continuously in control of their house purchasing and/or selling, Purple Bricks were able to do away with the business expense of providing a physical store on the high street and hiring Estate Agents. They were not only listening to customers and giving them what they want but lowering costs and boosting business efficiency too!
According to a report by property consultancy, TwentyCi, Purple Bricks are still going from strength to strength after topping the 2022 agency market share league table. Their continued success is subject to them building the right digital product – one that satisfies their business and user needs.
Land Tech: A Prop-Tech success
But there are plenty of other prop-tech companies identifying challenges in the property industry and using tech to solve them, too. Just look at Land Tech, the fastest-growing Prop Tech in the UK, whose mapping platform allows property developers to make quick decisions about land purchases and beat their competition to renovate.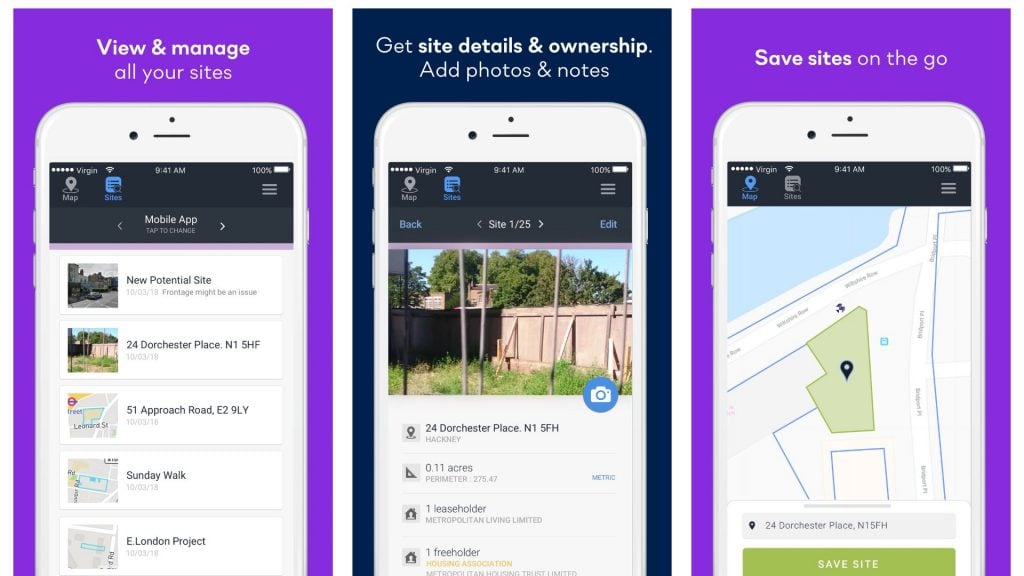 Land Tech identified a problem with property developers who commonly came across land that had the potential to be renovated whilst travelling. The property developers would stop, note down any information about the land that they could see i.e., street address and approximate size of the land, and then do extensive research to find out more information about it later.
Land Tech identified this as a process which could be more efficient with a tech solution.
Sonin worked with Land Tech to build an iOS, Android and web platform that resolves these challenges and helps property developers retrieve information about land quickly, easily and on-the-go. The LandInsightGo app uses geolocation mapping functionalities to allow property professionals to quickly find the land and details about it. As well as this, they can save the sites they like to their pipeline if they wish to monitor the purchasing process. These features impress customers by giving them the ability to be always in control, provide them with information at the touch of a button and increase their efficiency by giving insight into regulatory requirements for the land, too.
Build the right product
At Sonin, we help our clients build the right product by identifying their biggest challenges and discovering digital solutions that work for their business and their customers.
Experienced in using Artificial Intelligence, IoT, Virtual Reality, and Augmented Reality, we take advantage of the latest technologies to create intelligent and immersive experiences.
"We have worked with Sonin over the last eighteen months, during a period of rapid growth for our company. They have worked with us across both our main web-based mapping app and on the companion mobile platforms. The Sonin team were incredibly understanding, knowledgeable and always ready to help. Over the time working together, we have continued to develop a great product that aligned with both our user and business goals, and I have no hesitation in recommending the team."
Chris Fleck, Chief Technology Officer, Land Tech
Keep an eye out for the next blog in our Play Like a Prop Tech series, where we share the first steps to building the right product, for your business and users, through Product Discovery!