Every year at the Mobile World Congress (MWC), many of the biggest mobile players gather to show off a range of tech including new smartphones, wearables and AR/VR immersive experiences. Here are the biggest stories from the Mobile World Congress 2018 so far:
Samsung Targets Remote Workers with the Galaxy S9
Today's workforce is more mobile than ever before. We're even fast approaching 2 billion mobile workers worldwide and Samsung has focused on this with its flagship phone: the Galaxy S9. The growing mobile workforce needs a new mobile phone that's perfect for both consumers and businesses. According to Samsung, that phone is the S9.
The Desktop Experience with Dex
Along with the Galaxy S9, Samsung debuted the latest version of its DeX desktop software. Using DeX, you can connect your phone to a monitor, keyboard and mouse and use of supported apps like Office, Outlook and Photoshop Express.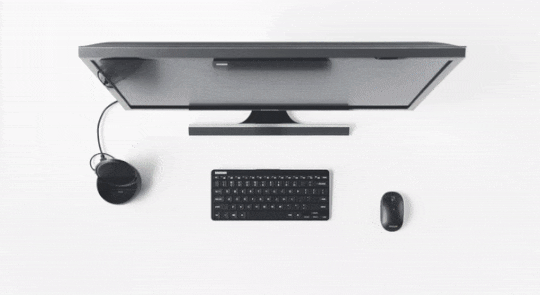 This gives you a desktop experience powered by your mobile phone which is an ideal system for the growing remote workforce. Employees are more flexible and no longer need to do things like upload or email themselves copies of files. But the key benefit of DeX is the freedom it provides and looking forward, mobile docks could completely replace the traditional desktop setup.
Augmented Reality (AR)
In 2014, the AR/VR market was worth $247 million but by 2019, it'll be worth almost $2.4 billion. So, Samsung has made the S9's new dual aperture camera 'AR-ready.' This gives businesses a platform for building their own AR apps.
Augmented reality has the potential to enhance your employees' day-to-day. For example, complex procedures can be broken down into a series of simple steps for your new staff. The Bixby-powered real-time translator could help your employees who need to travel on a regular basis. With the Galaxy S9, Samsung is hoping to help you reduce your training costs and improve efficiency across the board.
Enterprise Edition & BYOD Security
An 'Enterprise Edition' of the Galaxy S9 will aim to give you more control over the mobile devices in your workplace. With this setup, your IT staff will be able to control a fleet of devices through a centralised OS. So, any company-issued devices can be remotely provisioned and configured with seamless updates. All at the same time!
Using the S9's enterprise edition, you'll also be able to improve the security of your devices in the age of BYOD. Samsung's security software, Knox, even separates personal data from business data. So, your data is protected even if your employees lose their phones.
Sonin Lead Developer Charlie Tapping on S9 Enterprise Edition
The use of smartphones in the workplace is at an all-time high, so it was only a matter of time before one of the big players launched a specific enterprise model. And Samsung's new Galaxy S9 Enterprise Edition seems to take the lead.
To me, there are two great things about the enterprise edition. Firstly, is the new software management tool called E-FOTA (Enterprise Firmware Over the Air) which gives us full control over device updates. We see enterprises spend hundreds and thousands on their applications, and sometimes new device updates can break them. Using this new piece of software means we can test apps on the new updates and then schedule the updates when we're sure everything works fine.
Secondly, Samsung has significantly upgraded its security platform to make it more manageable and secure than ever before. With regular security updates, we can be confident that every single enterprise app on this device is secure which not only reduces the risk of a breach but also reduces the cost of additional security patches.
 
Galaxy S9 Important Details
Releasing on the 16th March, the S9 will be priced at £739 and the S9+ will cost £869.
Both models will run Android 8 (Oreo) and both will have biometric authentication with iris scanning and facial recognition.
A dual aperture lens in the S9 camera and wide lenses on the S9+ will give users a massive light boost and reduce noise by up to 30%.
Intelligent pairings and quick links will combine commonly used apps, helping users to achieve tasks as fast as possible.
Last but not least, to the relief of many, both phones have had the fingerprint reader moved to under the camera.
Nokia's Line-Up: Five New Phones for 2018
Ten years ago, Nokia had a 51% share of the global smartphone market. But by 2013, this had dropped to under 3%. HMD Global, the phone manufacturer behind the Nokia brand today, are keen to reclaim Nokia's hold on the smartphone market.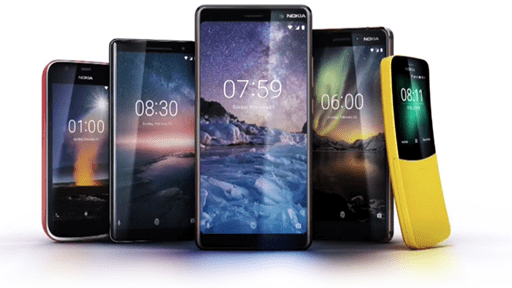 At MWC, HMD announced a range of four new smartphones and one re-imagined feature phone. Smartphones cover a wide range of price points but one thing is consistent: the software. All of Nokia's new smartphones are shipped with Android One, 'the purest form of Android' according to Google. This means Nokia customers are getting a streamlined Android experience out of the box and will continue to get regular security updates for two years.
Nokia 1
Robust and affordable, the Nokia 1 is an entry-level smartphone aimed at users moving from feature phones to smartphones for the very first time. According to Nokia, it will run the Go Edition of Android Oreo with smaller-sized apps and more storage space out of the box.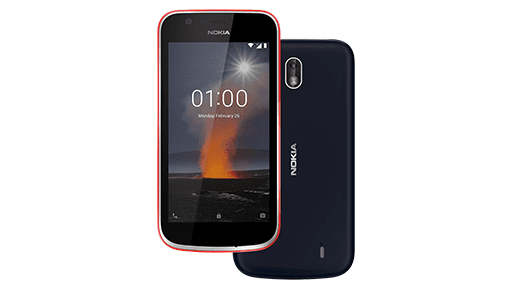 Retailing at around £65, the Nokia 1 could be ideal for businesses that need to provide their remote workers with affordable but fast and up-to-date devices.
Nokia 8 Sirocco
Thanks to a stainless steel frame and vacuum-moulded Gorilla Glass coating, the Nokia 8 Sirocco is capable of withstanding a whopping 450lbs of pressure. HMD has said one of the phone's standout features is that it's unbendable.
Like its counterparts, the Sirocco will run pure Android from release and it will also reintroduce the much-loved Pro Camera mode which gives users much more control over their photos. With this premium smartphone, HMD is hoping to capture high-power users from phones like the S8.
Nokia 8110
Last but not least: the banana phone is back! In a similar fashion to last year's MWC, Nokia manufacturer HMD is looking to cash in on nostalgia with an updated Nokia 8110. In addition to its iconic sliding cover, the phone will now also let users access apps like Google Maps, Facebook and even Google Assistant. All of these are over a 4G connection!
The Nokia 2018 lineup should appeal to a wide range of users and businesses. From people looking to make the jump to their first smartphone, all the way to high-power mobile users.
Preparing for the Future of 5G
5G has been one of the biggest talking points of MWC18 and rightfully so. Mobile data usage in the UK has rocketed in the past few years. High-speed internet wherever we are is no longer a luxury, it's an expectation. 5G LTE solves this problem by splitting data up into bands. The first 5G smartphones are expected to arrive in 2019 and speeds will average 100Mbps!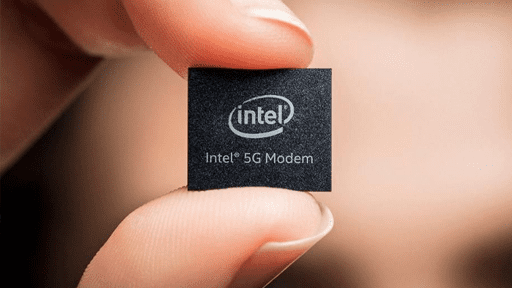 Mobile manufacturers are already preparing for the 5G takeover and at MWC18, Huawei announced its first 5G chip which has the capacity for 2.3GBps download speeds. Huawei highlighted the benefit of your customers and employees being able to download AR/VR files in seconds, making immersive experiences more accessible than ever.
5G Networks
Mobile networks are also getting ready, with T-Mobile unveiling its plans to build 5G infrastructure in 50 US cities this year including NYC, LA, and Las Vegas. Similarly, T-Mobile competitor Sprint has purchased 5G-tech solutions from Samsung to help it bridge the gap to 5G. These networks won't just boost download speeds, they'll also reduce latency for customers and the mobile workforce. So, real-time collaboration within your company will be much faster and customers will get a more responsive experience.
Beyond Mobile
But 5G isn't limited to LTE and mobile, it will completely transform how a huge number of devices connect to the internet. At Mobile World Congress 2018, Intel demonstrated a concept tablet PC with an inbuilt 5G antenna. According to the manufacturer, the device can handle up to eight carriers with a combined speed of 6Gbps!
5G tech will have a profound impact on almost every industry around the world. It will empower the remote workforce with superfast signals no matter where they are. Consumers will be able to access more content on the go with less regard for data usage. According to Nokia's CEO '5G is happening faster than we expected,' so you need to start thinking about the opportunities of 5G within your business today.

About Sonin App Agency
Sonin develops mobile apps and digital solutions to support your business. Our expertise lies in innovative business tools, engaging consumer apps and secure enterprise applications. We've been developing mobile software since the dawn of the smartphone. And today we continue to create smarter, more intelligent solutions by integrating emerging technology into our apps. By utilising AI, machine learning, bots and IoT devices we create apps that help everyone achieve more wherever they are in the world.
Have you seen any tech or mobile solutions at MWC 2018 that you think your business could benefit from? We can help with Android app development, iOS app development, enterprise app development, mobile software development and more. Get in touch with us today to find out more.