Lighthouse Projects: Navigating Digital Transformation
In this whitepaper, you'll learn:
What a lighthouse project is
How you can use Lighthouse Projects to foster digital transformation and a culture of innovation
The challenges organisations face when incorporating lighthouse projects into their operations
How to deliver a successful digital transformation and innovation project within your business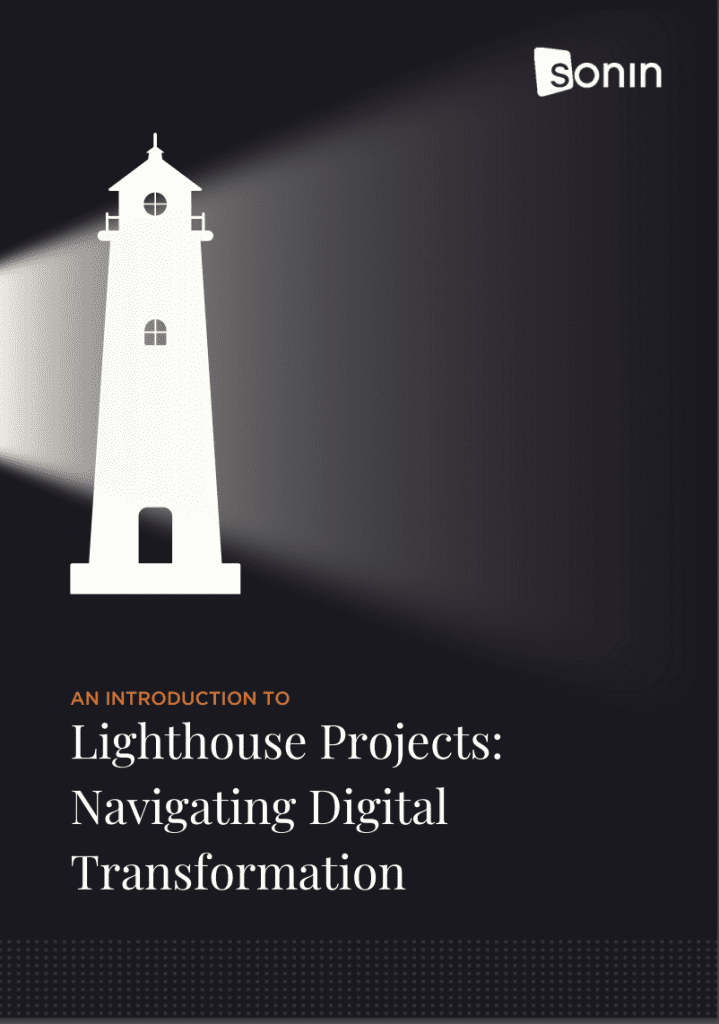 The time to act is now. Focus on the quick wins and digital experiments today!
If you're looking to drive digital transformation within your organisation, we recommend starting with an in-depth discovery phase.
Learn more: How to run a Successful Product Discovery Workshop
This will allow you to pinpoint specific areas in your organisation to see where mobile technology can transform your processes. You will be able to highlight challenges you face and identify opportunities suited to lighthouse projects.
Start transforming your business.