If you've been keeping up with our predictions in Part One of our series, you'll be pleased to know that Apple didn't disappoint at WWDC 2023.
The highly anticipated event kicked off at Apple Park on 5th June with a Keynote and we're here to give you a comprehensive roundup of all the announcements! Plus, we've got exclusive insights from our team of experienced iOS developers, providing their valuable perspectives on what was announced. Get ready for a detailed overview of WWDC 2023 that will keep you informed and in the loop!
We finally saw Apple Vision Pro
The revolutionary new product that was finally introduced! Apple Vision Pro combines virtual and augmented reality and can be used for gaming, Facetime, meditation, accessing apps, taking notes, and syncing seamlessly with your other Apple devices through iCloud.
Apple CEO's Tim Cook described Apple Vision Pro as "a unique product that you look through, rather than at" as it "seamlessly blends the real world with the digital world." Vision Pro has an intuitive interface, allowing users to control different functions with their eyes, hands, and voice, incorporating natural actions within the immersive experience.
With Apple Vision Pro, you can connect with others as if you're in the same space, even during video calls, thanks to its spacial computing capabilities. It keeps you connected to your surroundings while interacting with others.
One of the standout features of Apple Vision Pro is its easy multitasking, making it a versatile tool for various activities. Whether you're exploring virtual worlds, collaborating on projects, or enjoying entertainment, Apple Vision Pro offers an unmatched level of engagement and interaction. It represents a significant advancement in technology, blurring the lines between the real and virtual worlds.
Our skilled iOS developer, Robbie Copping said, "This was far more finished that I expected. I'm also excited to see what the SDK allows developers to do and I'm looking forward what developers create when the SDK is released later this month."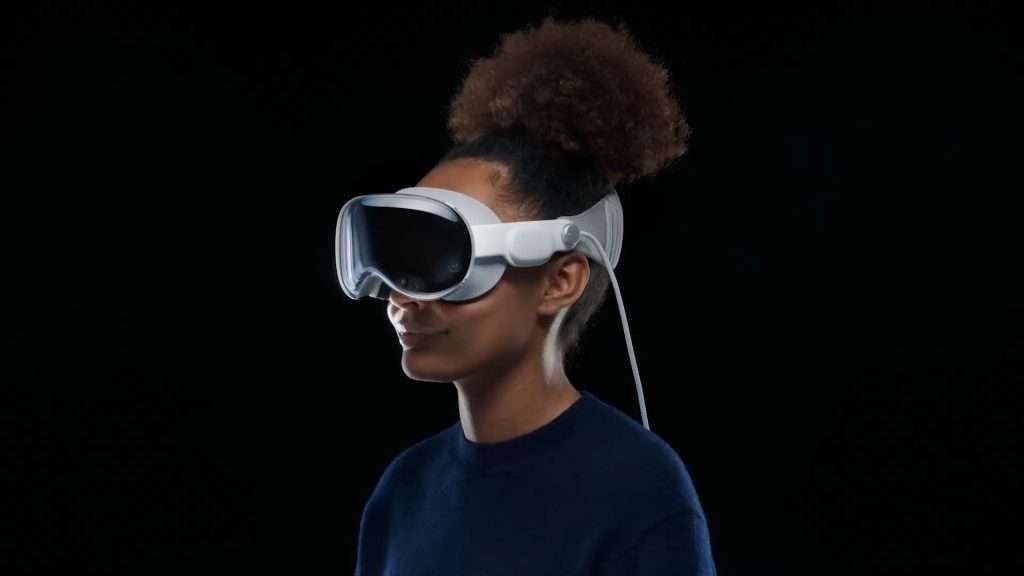 The iPhone is becoming more personal
iOS 17 brings a host of changes to enhance user's phone, Facetime, and Message experience. Features include custom contact posters with photos or memojis that can appear on the recipient's phone when you call them, adding a personalised touch to your calls. The live voicemail feature displays voice transcriptions in real time, empowering users to prioritise calls and even answer midway through a voicemail.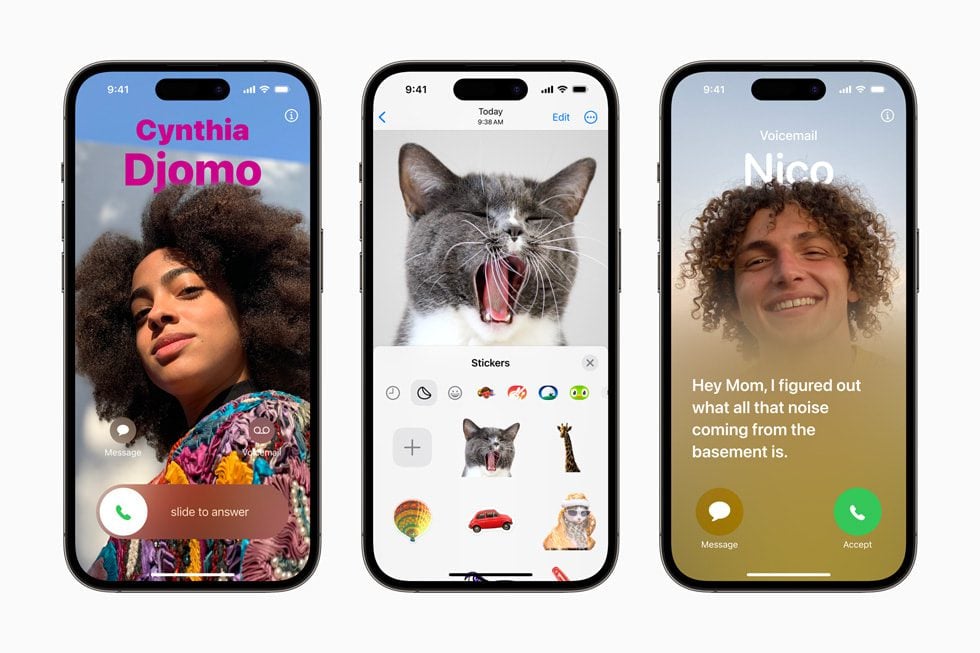 In the realm of messaging, iOS 17 introduces convenient updates to messaging. You can now leave facetime video messages for missed calls, ensuring important moments are shared regardless of timing. The Messages app also introduces a location update feature, allowing you to conveniently "check-in" and share your whereabouts with loved ones.
Additionally, iOS 17 simplifies content sharing through Airdrop. By placing two iPhones close together, you can easily airdrop content, making sharing files and media a seamless experience. Airdrop takes it a step further by allowing you to swap numbers effortlessly, streamlining the process of exchanging contact information.
For those who love using their iPhone as a bedside clock, iOS 17 introduces a standby mode. Now, when your iPhone is horizontal, you can view a dedicated display showing the time, including alarm settings, making it even more convenient to keep track of time while your device is at rest.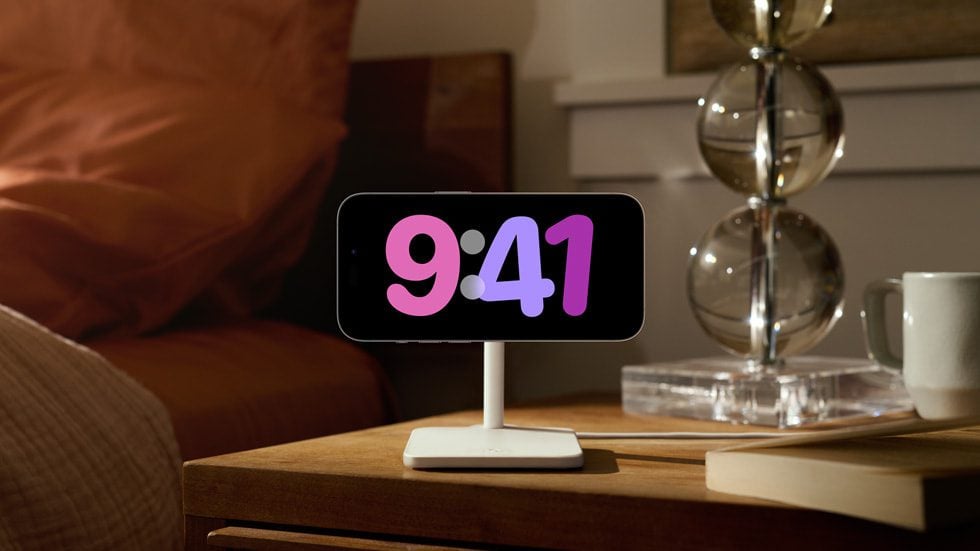 iOS 17 introduces a fantastic Journal app that encourages you to document your thoughts and experiences. The app enables you to set reminders for writing entries, and it cleverly sources information from people, location, activity, music, and photos to provide inspiration for your journal entries. Get ready to capture and preserve your memories effortlessly.
The Apple Watch has a makeover
With the new smart stack view, widgets are intuitively displayed and automatically updated based on your preferences. Explore fresh watch faces and redesigned watch apps that add a touch of novelty to users' wrists! Fitness enthusiasts can take advantage of the new tracking features for hikers and cyclists. Hikers can benefit from the compass and maps, while cyclists gain access to Power Zones and metrics like Functional Threshold Power. Additionally, the mindfulness app has been enhanced, allowing users to log momentary emotions and moods, promoting a greater sense of well-being. Stay connected and empowered with the incredible features of watchOS 10.
Our talented iOS developer Michael Crossman shared his excitement stating, "All these fantastic widgets and watchOS updates are inspiring me to delve into building some of these amazing features myself!"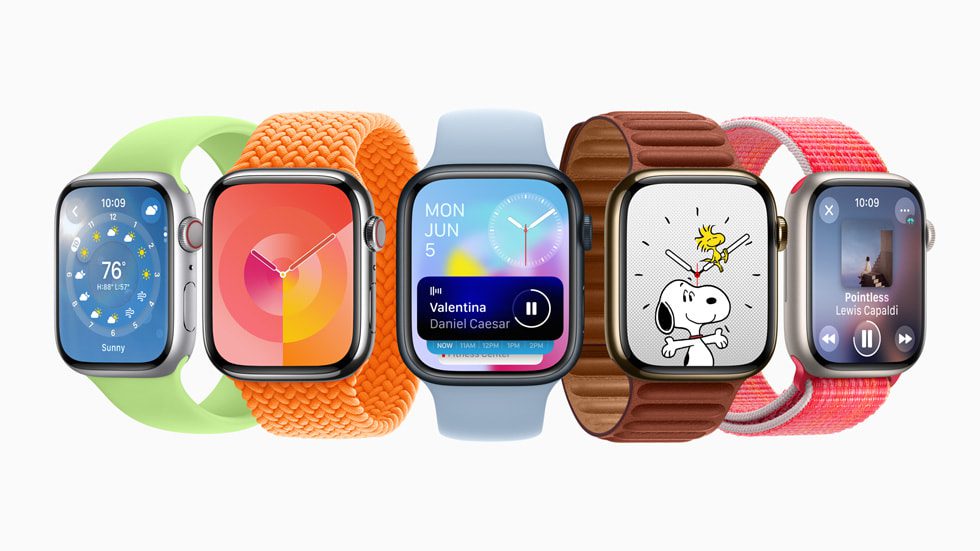 Facetime comes to the big screen!
Apple TV 4K brings users together more than ever before. Get ready for the exciting addition of Facetime, enabling users to make calls directly from their TV or seamlessly transfer calls from their iPhone or iPad to the big screen. Say goodbye to blurry video calls, thanks to the Centre Stage feature, which keeps everyone in frame, even with background movement. But that's not all! To make interacting with friends and family more personal, Apple have built in the ability to create onscreen effects that respond to your movements. And here's a game-changer: Split View allows you to watch movies and TV shows together with your call participants, all on one screen.
Excited about the new features, iOS developer Robbie Copping shared "Apple has added a plethora of new ways to animate on screen elements and provided increased support for haptic feedback. I can't wait to incorporate these into our apps, introducing micro interactions and pushing the boundaries of these new APIs."
Apple TV 4K is set to truly revolutionise the way we connect and interact, offering an immersive and dynamic entertainment experience for all.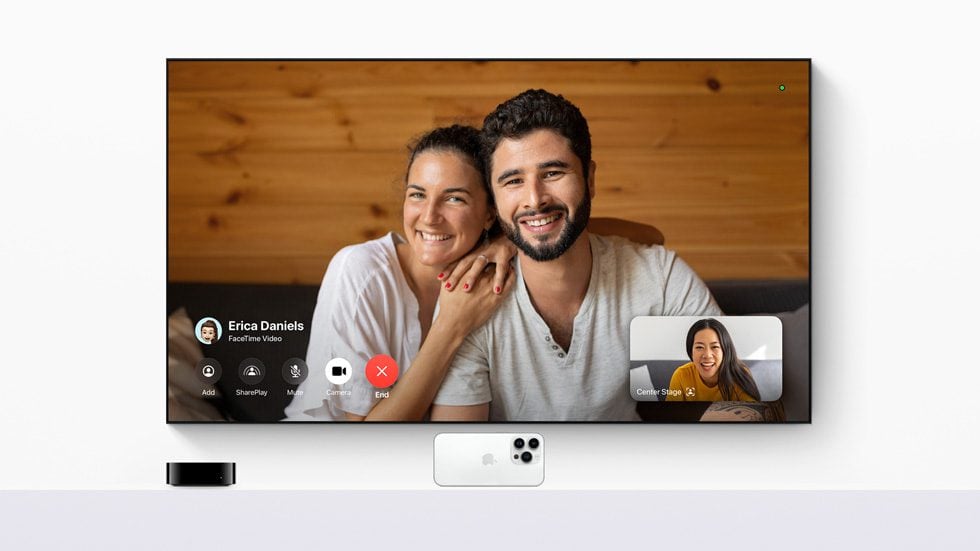 SwiftData revolutionising iOS Development
One of the exciting announcements that will have a significant impact on the day-to-day roles of developers is the introduction of SwiftData. This new database is specifically designed to replace the outdated CoreData, which has been in use for over 10 years.
iOS Developer Ben Frearson shares his enthusiasm, stating, "It's a welcome change to have a framework that aligns with the modern code syntax of Swift and SwiftUI."
Fellow iOS Developer Robbie Copping expresses his excitement about Apple's update, saying, "Finally, we have an improved way to persist data locally on devices, making it much easier to develop apps with offline capabilities. I can't wait to implement this and witness firsthand how seamlessly it integrates into any application."
The introduction of SwiftData promises to streamline the data persistence process and enhance the development experience for iOS developers, enabling them to build more robust apps with offline functionality.
Apple's Vision Unveiled
Overall, WWDC 2023 showcased Apple's commitment to innovation and user-centric experiences. The comprehensive roundup and exclusive insights from our team of iOS developers have provided valuable perspectives on these exciting announcements. As Apple continues to push the boundaries of technology, we can expect a future filled with remarkable advancements that enrich our lives and redefine the way we interact with devices. Stay tuned for more updates and embrace the possibilities that lie ahead in the Apple ecosystem in the next event.