Understanding what your users want isn't enough. You have to understand the context. To design an experience that delights your users, you need to document their thoughts, feelings, expectations, and motivations. User personas combine these insights into a narrative that helps you make better decisions and design better products.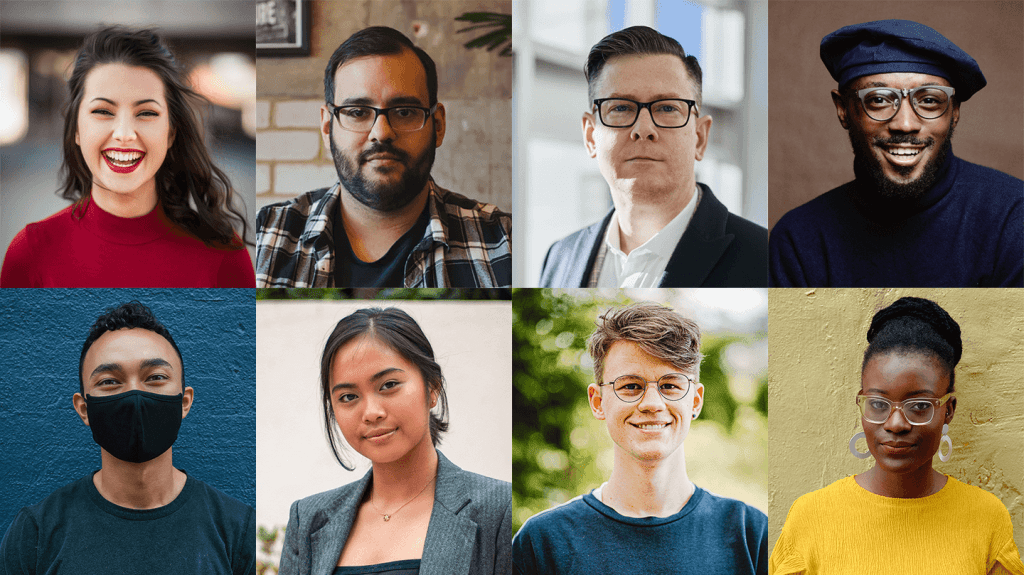 What is a User Persona?
User personas are fictional characters. They're based on your typical or target users and inform the decisions that you make during design and development.
When discussing user groups, market segments, and other data, it can be easy to forget there's a human at the end. Personas are about more than statistics. They're narratives that your entire product team can get behind.
As long as everyone's understanding is clear, then something as simple as the Persona Name will elicit a whole range of data: demographics, attributes, desires, behaviours, concerns, fears and quotes.
---
To discuss your businesses' approach to creating user personas, speak to our experts today.
---
Creating Your User Persona
Even though they might be fictional, personas should always remain realistic and grounded. To create your own, you'll need to draw from two types of data: qualitative and quantitative.
On one hand, qualitative personas are relatively quick to create but they also won't tell you that 75% of your users are Persona C. While it's unlikely to be worth building full statistical personas at this stage, you should still look at available quantitative data to identify trends and segments among your target user base. You're looking for evidence to back up three areas of your persona:
What they want to do
Why they want to do it
What's getting in the way
Beyond this, look for demographical trends in their personality, technical knowledge, and any other traits you feel may impact how they interact with your product. You can then distil all this down into a persona template.
An Example Persona
Below, you can find a user persona example we've created showing their goals, motivations, pain points, and personality. Creating one of these for each of your product personas ensures everyone on the product team understands who they're solving problems for. Adding a fictional name and face helps to build an emotional connection from designers and developers to the end-user.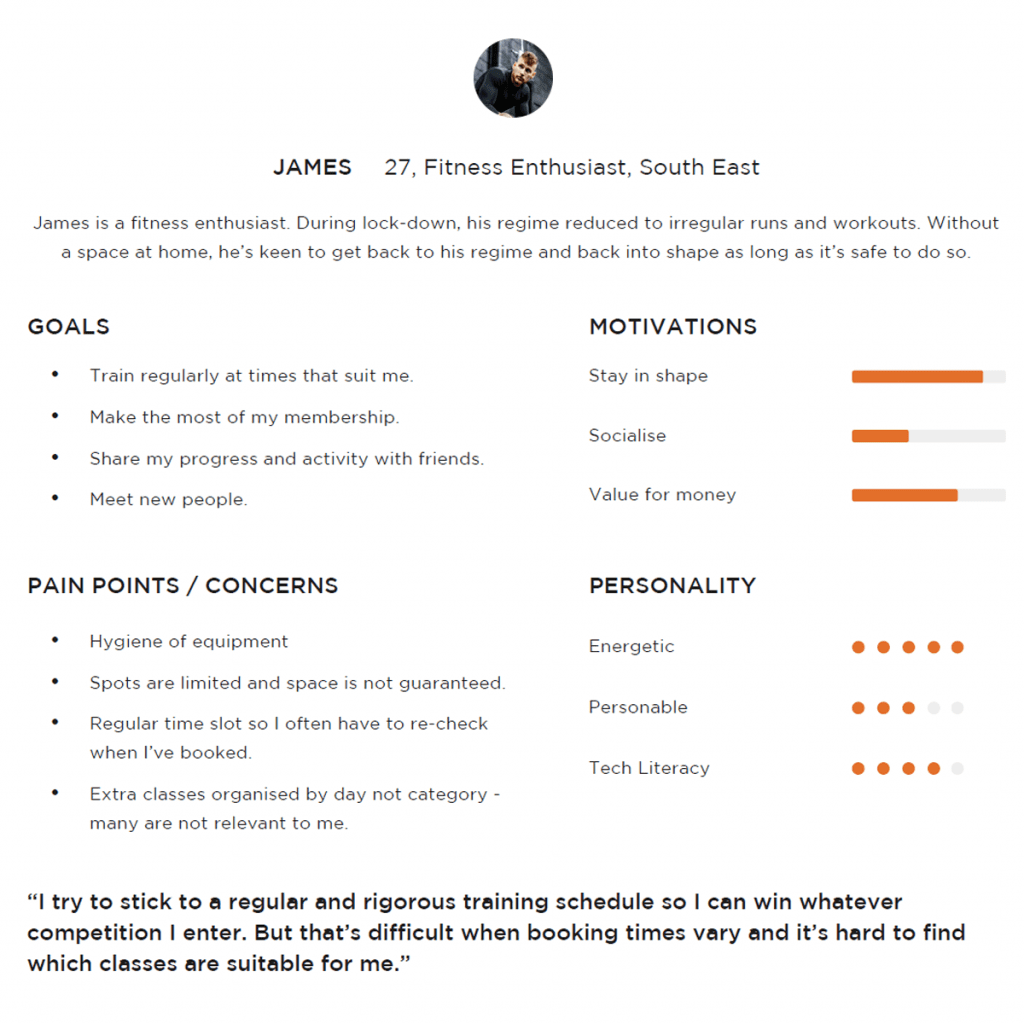 What's next?
If you're in the early stages of product discovery, then a set of focused personas can help to guide you through the decisions you need to make – including prioritising features, creating a roadmap, and building a backlog for future phases.
User personas are a key part of our discovery service. We talk to your target audience and build detailed personas that reflect the wants, needs, expectations, and frustrations of your users. Talk to one of our in-house digital product experts today.