We're thrilled to announce Sonin is a finalist in the 2021 Health Tech Awards. This exciting recognition from the healthcare sector is a welcome sign that we're at the forefront of making personalised healthcare happen.
Now in its fifth year, the Health Tech Awards celebrate the technologies and innovations that are making a difference across health and care. Each category is judged by an expert panel made up of leaders from NHS Foundation Trusts from all across the country.
We're thrilled to announce that Sonin has been named as a finalist for our work on healthcare app OpenAir Med.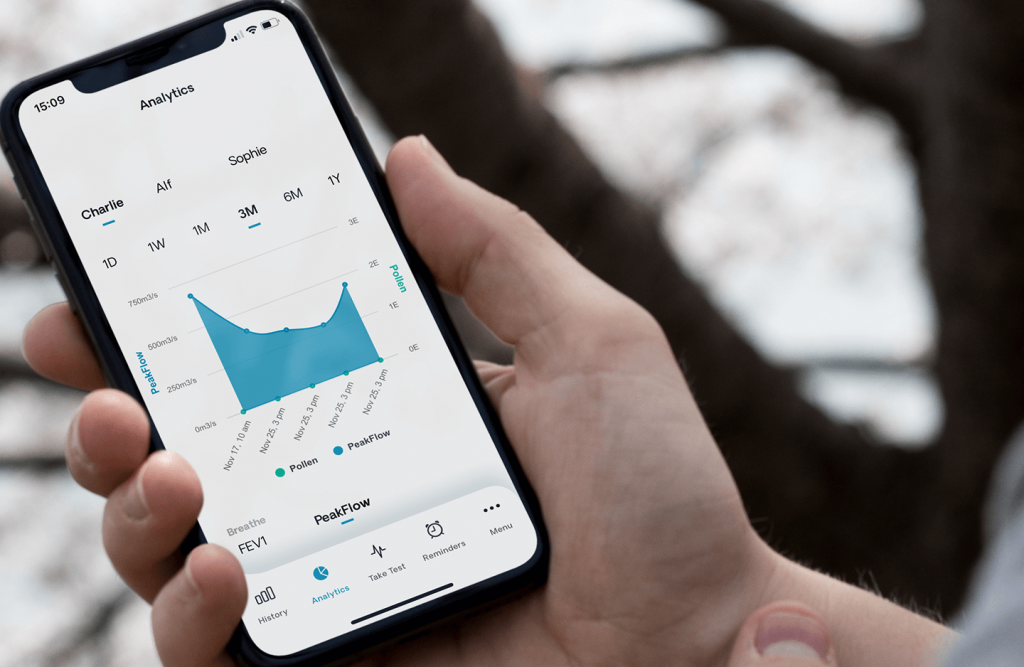 OpenAir Med: Most Promising Pilot
The 'Most-Promising Pilot' award recognises ambitious early-stage pilots. Fellow finalists in the category include
10,000 new people are diagnosed with a respiratory illness every single week. These conditions affect every aspect of a person's life including work, sports, and activities; even their relationships and mental wellbeing.
OpenAir Med gives back control to respiratory illness patients. It is the easiest way for patients to manage their conditions themselves. It lets them live safe, independent, and uninhibited lives without having to worry about when their next attack may be.
The mobile app and IoT-connected spirometer provide users with instant feedback on the health of their lungs through a universally-recognized and accessible traffic light system.
But with OpenAir Med, users don't just see when their health is in danger. They also see why. Whenever a user takes a new reading, the mobile app draws automatically captures environmental data like localized weather and pollution. This adds context to every single lung reading that a user records through OpenAir Med.
Patients are able to better understand the conditions that are most likely to cause attacks. They receive personalized, proactive warnings of when they are in danger.
Somebody dies from lung disease in the UK every 5 minutes. OpenAir Med is on a mission to put a stop to that.
Tune in October 7th at 7pm for the UK Health Tech Awards LIVE.