Today, management consultancy Evoke and digital agency Sonin announced a strategic partnership to provide ambitious founders with support, advice and insights at every stage of the business journey – from product discovery all the way through to scaling a successful business.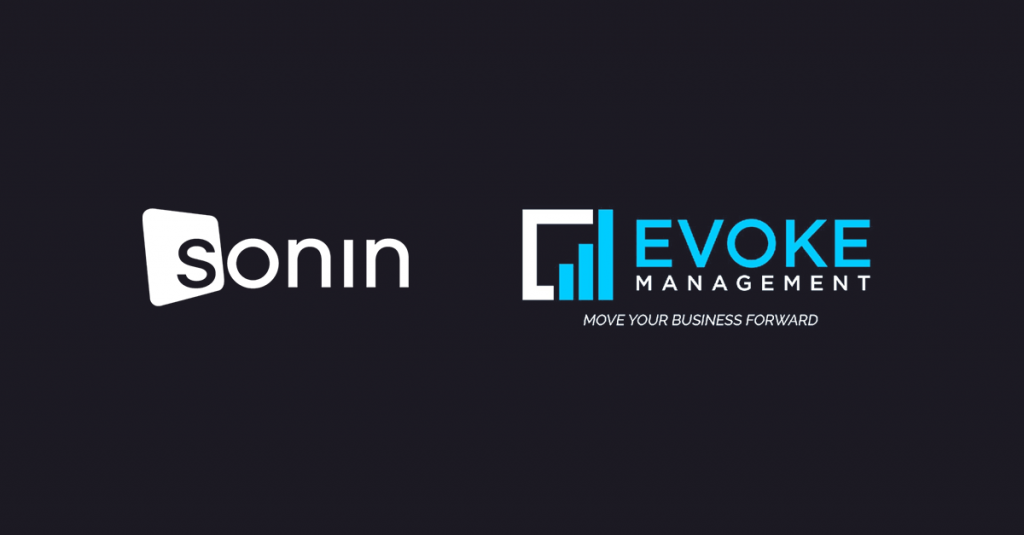 Every founder faces a series of complex challenges from the point where inspiration strikes through to building and scaling a successful business. With limited time and resources, it can be difficult to solve those challenges and to delegate different functions without sacrificing control.
Across a series of sessions between Evoke and Sonin's teams, the two companies worked together to gain a full understanding of each other's respective offering and areas of expertise. The result is a partnership that provides Evoke and Sonin's clients with instant access to the support and expert advice they need at every stage of their business journey.
This support includes a range of services to help founders including:
Building the business case
Validating the idea with their target market
Creating a development roadmap
Securing investment
Scaling sales, marketing, finance and operational functions
Hiring the right people and creating an exceptional culture
Succession planning and exit
At every stage, clients will be able to access the support they need to move their businesses forward – helping ambitious founders to make better and more informed decisions, manage risk, and scale successful digital products.
Tim Dray, Director at Evoke, said, "At Evoke, we've identified an opportunity to take the best practises of well-run companies and apply them to ambitious SMEs. Partnering with Sonin means we can offer our clients the support they need wherever they are in their business life-cycle and whatever challenges they may face."
Of the partnership, Account Director at Sonin Tim Moore said "We're always looking for opportunities where we can add even more value to our clients. We're thrilled to be working with Evoke as it will give our clients access to valued recommendations and advice on the financial, operational, and business performance aspects of their businesses as they grow."
About Evoke
Evoke Management offers invaluable expertise on a flexible and cost-effective basis. Our team of skilled and knowledgeable senior leaders join ambitious businesses, armed with unparalleled market experience and a deep knowledge of the corporate world.
Passionate about helping you reach your business goals, Evoke's leading senior personnel work on a part-time basis, allowing you to retain full control whilst entrusting complex financial and management decisions to the most accomplished global business experts.
Find out more about Evoke, visit: http://evokemanagement.co.uk/
About Sonin
Founded in 2009, Sonin is an award-winning digital product development agency. We partner with leading brands to build outstanding products, platforms, and experiences for iOS, Android, and web. Everything we do is based on building the right product – for you and your users.
To find out more about Sonin, visit: https://sonin.agency/