For the July edition of Digital Surrey AI, Sonin MD Paul Jarrett explored Artificial Intelligence and its role in the future of business. Despite a brief downpour exactly as the Sonin team got out the car, the evening had brightened up by the time people started arriving. After some refreshments and an introduction from the organisers, theblueballroom, the presentation was underway!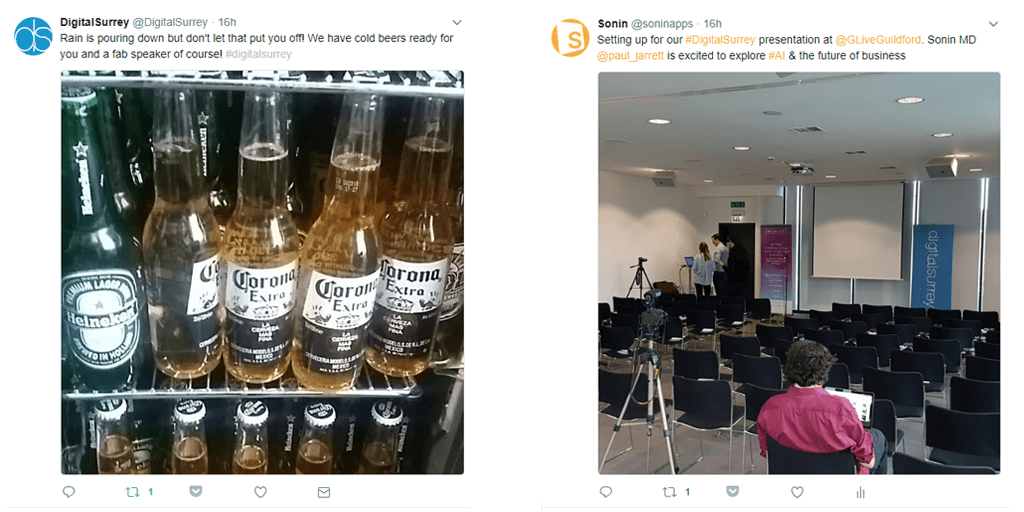 AI in Today's World
During the presentation, we explored the how AI already plays a huge part in our daily lives (even if we're not always aware of it). We looked at Sonin's AI image classification tool as an example of real potential within the field rather than hype and headlines. The field is currently full of focused Artificial Intelligence which is good at one specific task. The future, however, lies in multi-purpose AI that will do everything we need without us having to ask.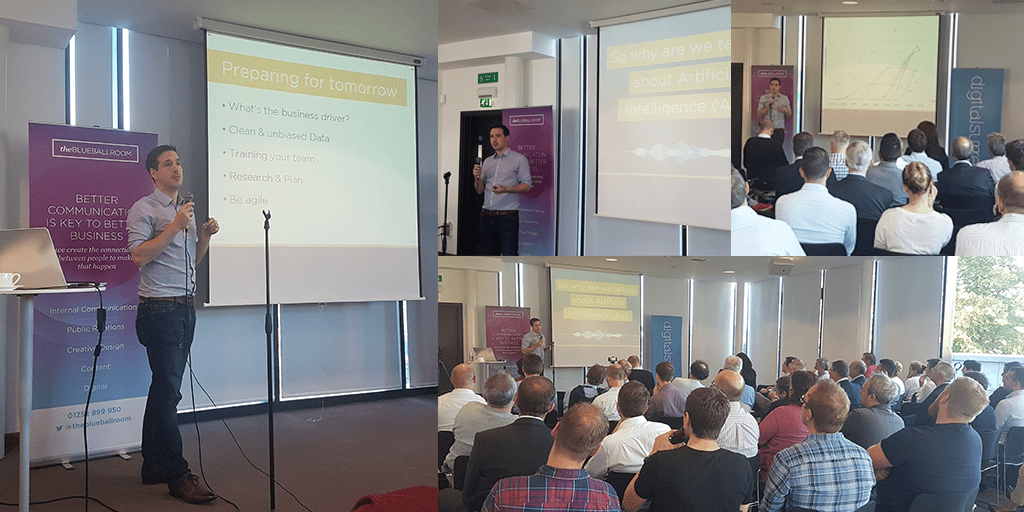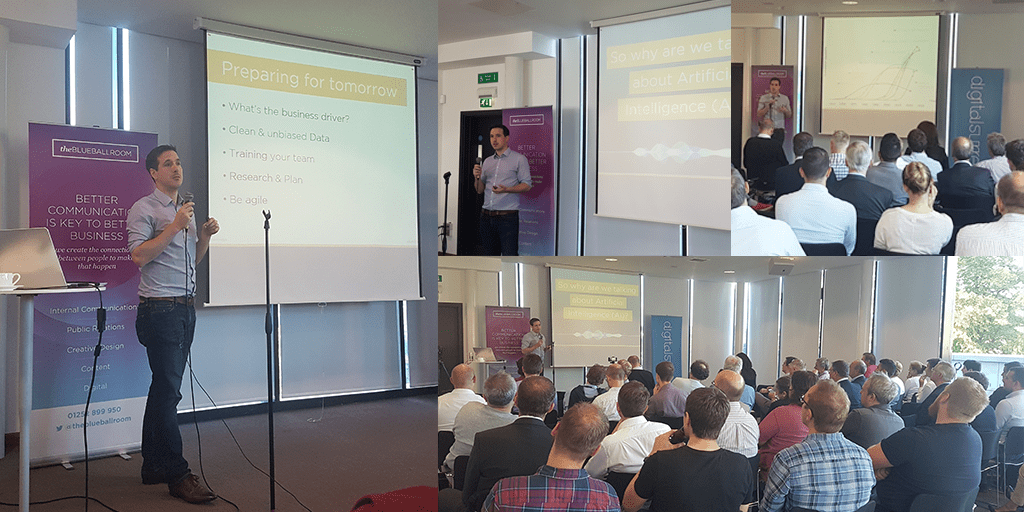 AI & The Customer Journey
We explored the huge impact that Artificial Intelligence could have on the traditional customer journey. AI can be embedded into existing systems to improve the customer experience. For example, websites could use AI to deliver completely customised content based on the person viewing it. AI could even go so far as to change pricing models based on user behaviour. It can work out and display the maximum price a customer is willing to pay.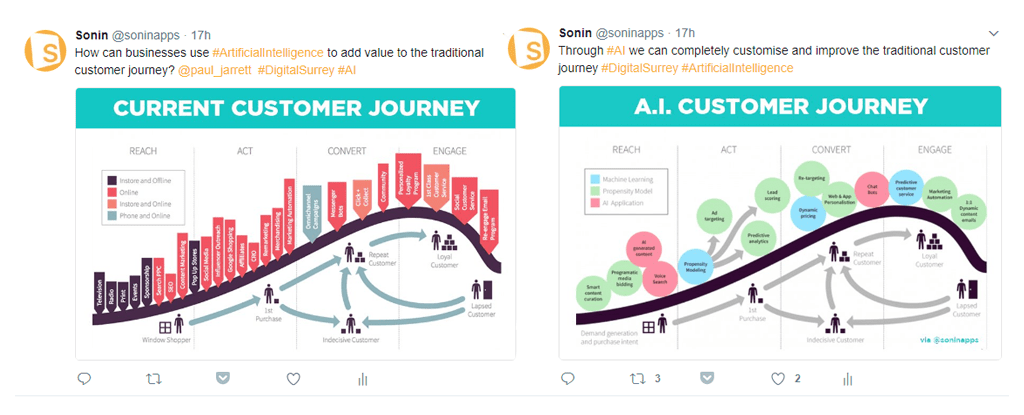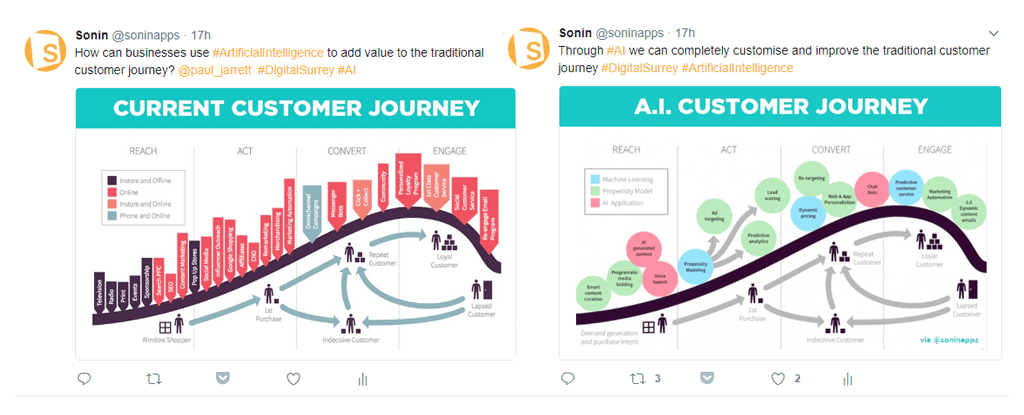 Successful Examples of AI
We discussed successful examples of Artificial Intelligence. Including Netflix algorithms, Wimbledon highlights and Amazon Go. For the end consumer, many uses of AI are going to be seemingly non-existent but their customer experience will improve drastically.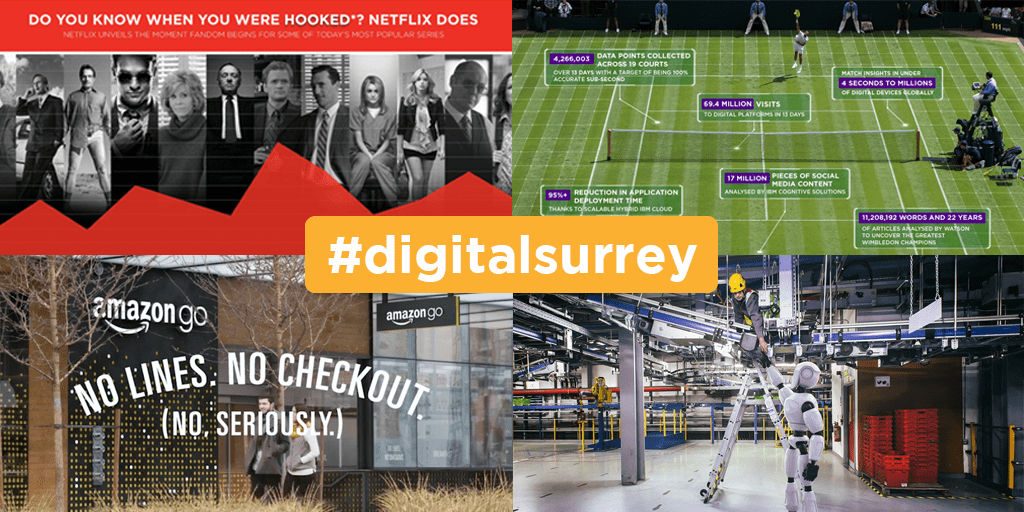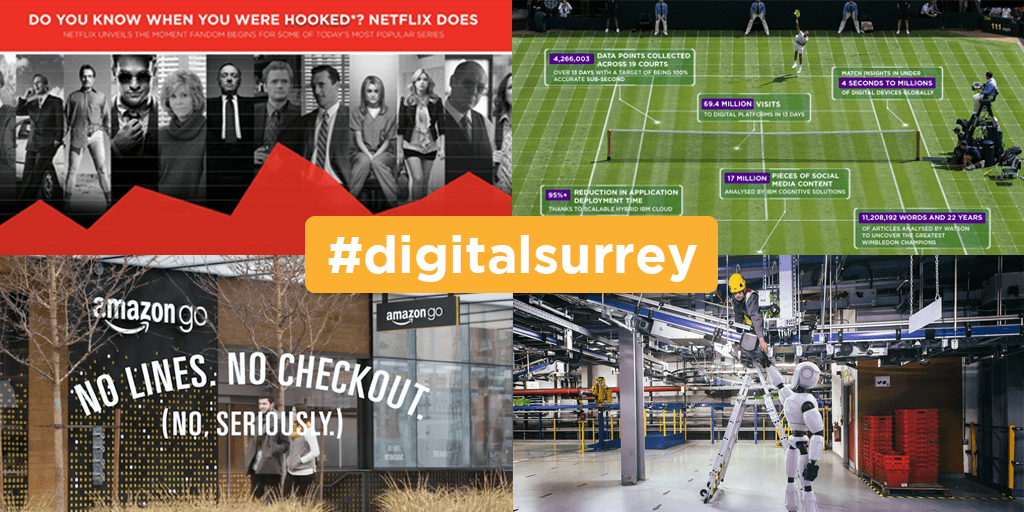 Q&A and Further Discussion
After the presentation we had a great Q&A session. There were some thought-provoking questions from the audience and some actionable advice from Paul. The discussion continued afterwards over refreshments. Several people who were interested in the capabilities of Artificial Intelligence had some in-depth questions for our AI expert developer. Others wanted to speak to us about the role technology will play in the future of their businesses.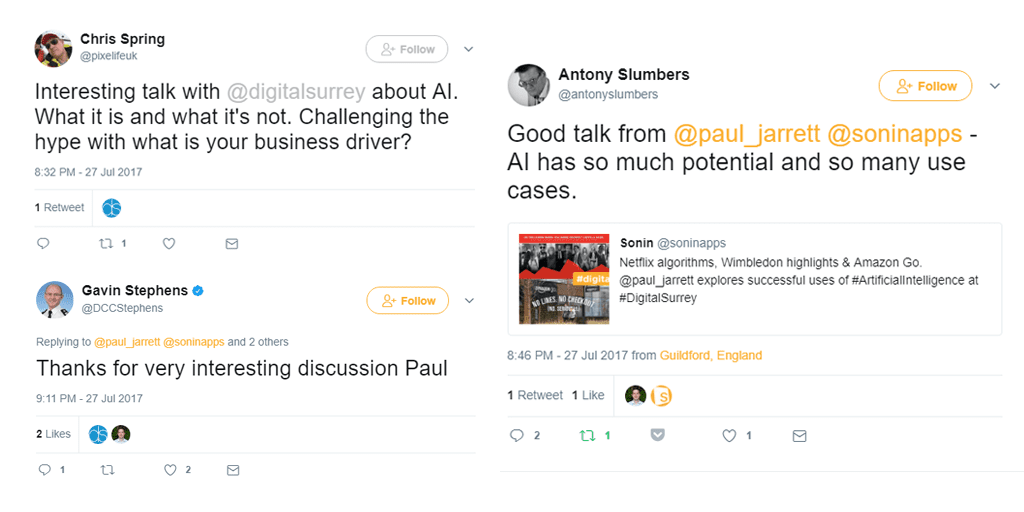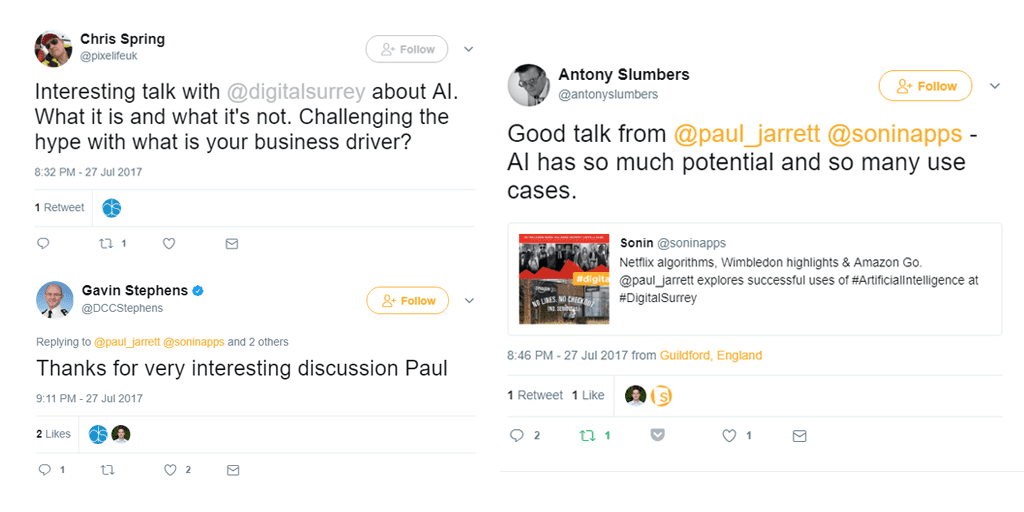 From Paul and the Sonin Team, we would again like to say a huge thanks to Digital Surrey and theblueballroom. As well as G Live Guildford for the fantastic venue. If you're interested in Artificial Intelligence and the Future of Business you can watch the full presentation below. You can also read more of Paul's thoughts on the future of business and how you can prepare for tomorrow's technology.
Watch the full presentation:
Want to know more about the potential of Artificial Intelligence?
Would you like to know how Artificial Intelligence will impact your business? Give us a call today on 01737 45 77 88 or email us using our contact form.