We're thrilled to announce we've added three new members of staff to the Sonin team. With each new member, we've learnt something new and grown as an agency. And we're not done yet. Welcome to the team Bryan, Michele, and Rob!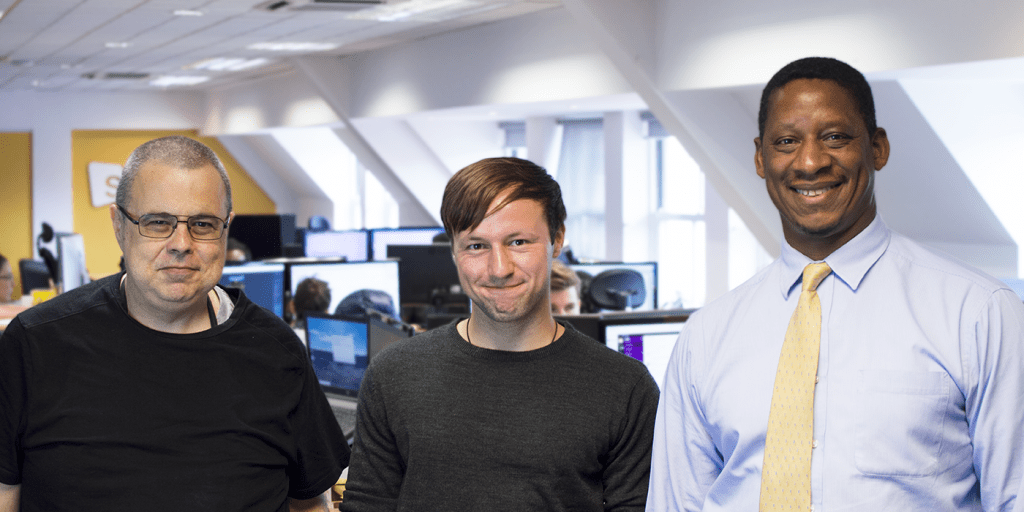 Bryan, an iOS Developer, joins Sonin with a wealth of knowledge from his 18 years working in New York's financial sector and four years in the UK insurance sector. His industry experience perfectly positions us to help our growing number of FinTech clients. And he also happens to be a chess master.
Michele, also an iOS Developer, brings with him a decade's worth of experience building apps in iOS. In fact, he's one of the few people who can say they've been working with iOS systems since iOS3. His insight into the capabilities of iOS adds to our growing iOS development team. And his interest in all things technical expands into his free time where he writes his own electronic music.
Rob (Marketing Assistant) joins us fresh from Exeter University where his passion for apps started during his dissertation. There, he examined consumer's attitudes to personalised advertising. He's fascinated with how apps deliver personalised services based on user's location, conversations, and history. He joins Sonin with an interest in pursuing interactive marketing and immersive experiences, which has led him to experiment with VR when he's not in the office.
We're also very excited to announce the opening of two new offices. Our Lead Developer Charlie is heading up a new Paris office, expanding our services throughout Europe. While our Account Director Tim Moore is overseeing a new Edinburgh office and working closely with the Scottish FinTech community on several exciting projects.
As we look to grow our presence within the UK and Europe, the skills Michele, Bryan, and Rob bring to the team, ensure we can continue designing and developing smarter and more innovative apps. It's an exciting time to be part of Sonin as we continue to push the boundaries of mobile technology.
If you're interested in joining our growing team, you can find our open vacancies here. If you don't see your role in the list but still want to join the Sonin Team, then we would love to hear from you. Please email paul.jarrett@sonin.agency with your CV to discuss your requirements. We look forward to hearing from you.