Building an interactive and engaging experience for Nabru customers. Making for a memorable brand touch-point during the early research stages of the buyer journey.
The Problem
Nabru specialises in manufacturing and retailing self assembly sofas. But dealing with such a bespoke service, Nabru faced a key problem as more and more of the buyer journey shifted to online research.
So, Nabru approached us to put their expertise and advice into a sofa-builder app – giving customers the tools to research Nabru's offering on their own terms.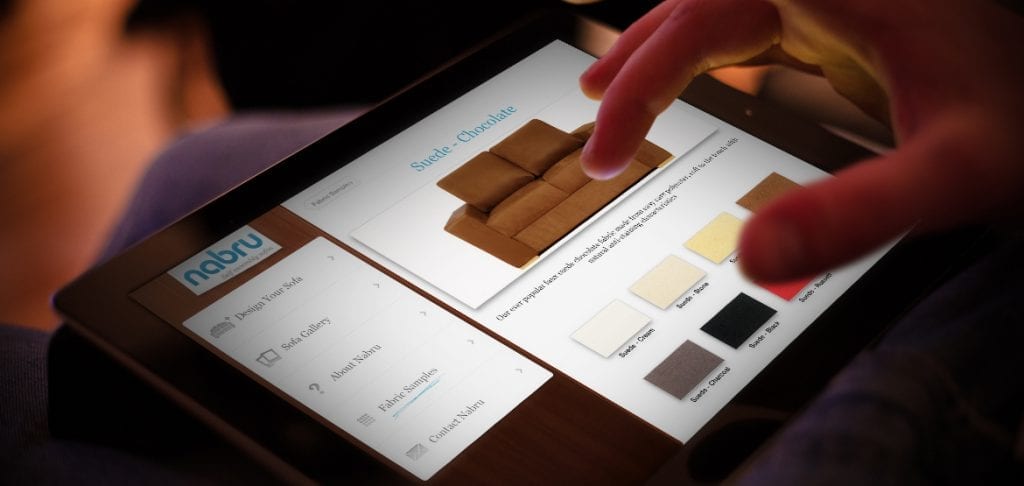 The APPROACH
We worked closely with Nabru to understand their product line and the information we would need to capture from customers.
This included measurements, fabric types, storage compartments and seating requirements. All of these components had to update the final price in real-time to give customers complete control of their custom build.
The SOLUTION
With the Nabru sofa builder app, users can design sofas that are tailored to their unique requirements, taking into account size and personal preferences.
The product turns sofa-shopping into an interactive experience for customers while driving engagement and conversions for Nabru.
Let's build a best-in-class consumer app.