The Ultimate Guide to Digital Transformation: Automation
In this whitepaper, you'll learn:
• How to identify areas in your business that could benefit from automation
• What tools and technologies you can use to automate processes
• How to measure the success of your automation efforts
• How to ensure you're getting the most out of your automation strategies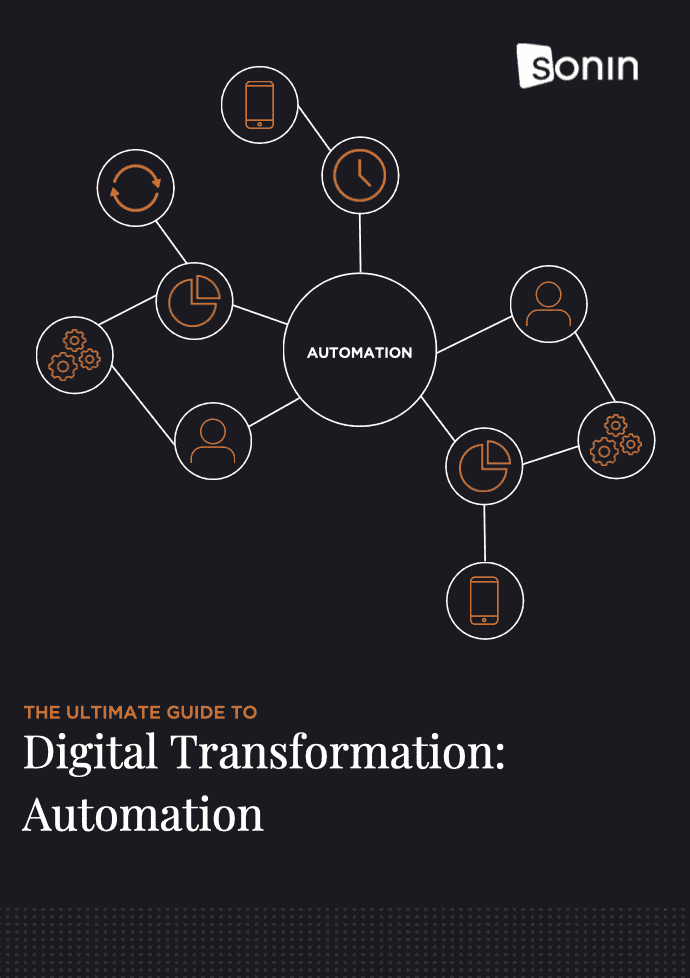 Get started: Introduce automation into your business!
If you're exploring how automation can help your business to improve productivity, cut costs, and provide a better return on technology than you're getting right now, let's talk about approaching it the right way.
Since 2009, we've specialised in helping partners to build the right products that deliver the right results. That means building an automation strategy with a strong business case behind it – so that you can be confident in the value your solution will create for you, your customers, and your employees.
Start transforming your business.