Surrey, 6th August 2020: Today, Local Authority Building Control (LABC) and digital agency Sonin announced a strategic partnership to drive forward innovation within the building and construction sector.
The partnership aims to develop new digital products to make building control field working easier, more robust and improve evidential record keeping.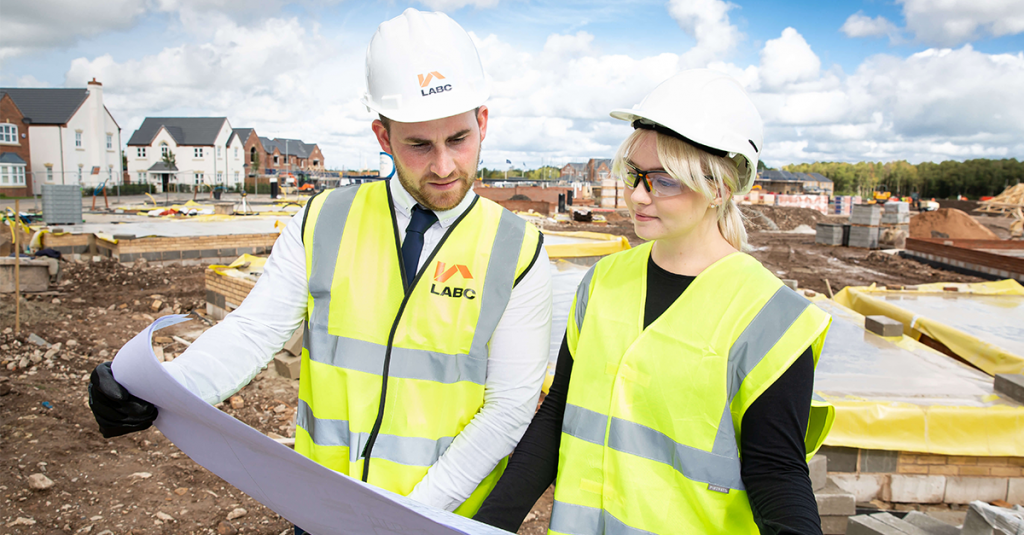 LABC represents all local authority building control teams in England and Wales with nearly 4,000 surveyors. It has a record of reacting to changes in the building industry by investing in people and processes that help to make buildings safe, accessible and environmentally efficient. Its surveyors provide impartial and expert advice; and occasionally enforcement. Over the last three years LABC has invested in UKAS supported standards, competencies and accredited learning.
So Sonin is delighted that LABC has chosen it as its provider of choice to develop digital innovative solutions. Sonin builds bespoke, user-centric products, platforms and experiences that drive efficiency and revenue. The award-winning agency brings a deep knowledge of digital to the project and a proven track record of innovation within the sector; working with companies such as Caterpillar and the Ashcourt Group.
Richard Scott, Head of Performance and Standards at LABC, said, "The Covid-19 situation has made us all rethink how construction can be managed in better ways. We need to track projects at all stages from plan development and approval through to occupation whatever the challenges – including working during a pandemic. We're excited to explore the role that digital can play in helping building control surveyors and our construction users. COVID-19 will change the building industry and local authority surveyors need to adapt practices. Many of the innovations will become mainstream and enable us to raise our standards and quality of work when (hopefully) the infection is controlled."
Of the partnership, MD at Sonin Paul Jarrett, said "The current landscape has placed a magnifying glass over so many of the important processes we use at work that previously relied on us being in the same physical location. It's great to work with clients like LABC and their members who see this as an opportunity rather than a barrier and want to create user-centric, friction-less experiences in a time where this has never been more important."
About LABC
Local Authority Building Control (LABC) represents all local authority building control teams in England and Wales and develops the learning, competences, standards and practices used by nearly 4,000 building control surveyors and technical staff. LABC through its network of professional surveyors, advises and supports property owners and professionals, making sure buildings are safe, healthy and efficient and conform with building regulations.
LABC teams are independent, impartial and not for profit. Public service building control is committed to safeguarding the safety and protection of our communities by constantly reviewing surveyor competence and ensuring the performance and standards of our teams.
To find out more about LABC, visit: https://www.labc.co.uk/
About Sonin
Founded in 2009, Sonin is an award-winning digital product development agency. The company works with leading brands to build outstanding products, platforms, and experiences for iOS, Android, and web.
To find out more about Sonin, visit: https://sonin.agency/
Contact: Tim Isaac on +44(0) 1737 45 77 88 or at tim.isaac@sonin.agency