We're fascinated with mobile technology, especially when it's new technology. So every month, we take a look back at the announcements, apps and tech stories that we enjoyed. Here's what caught our eyes in June 2019. To get the latest mobile news straight to your inbox, sign up to the Sonin Newsletter.
WWDC: What's been announced
WWDC, Apple's Worldwide Developer Conference is one of the major events in Apple's calendar. The software updates revealed at WWDC impact all Apple devices from iPhones to Apple Watches. This year's conference saw the release of several notable projects including iOS 13, Watch OS6 and iPad OS.
iOS13 was perhaps the most significant reveal. The new iPhone operating system promises to be faster and more efficient with "top to bottom" performance improvements. As a result, apps will be able to launch twice as fast and take up half the amount of space. Updates to apps are also promising to be 60 percent smaller.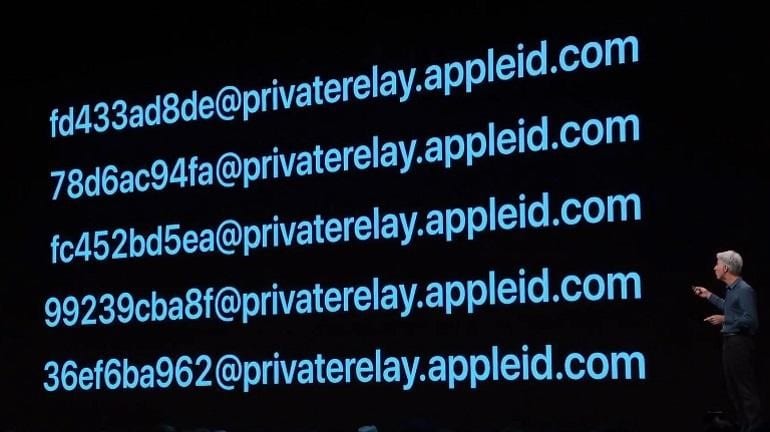 Following the widespread criticism of Google and Facebook's data-collection practices, Apple has prioritised users' privacy. 'Sign in With Apple' a feature introduced in the new mobile operating system iOS 13, will generate private email addresses hosted by Apple. These email addresses will receive all communications and notifications from an app, and forward the emails to the user's legitimate email address. Enabling you to choose to share your actual email address, or hide it from an app.
A new and long awaited Mac Pro was also announced at WWDC. Starting at $4,999 or $5,999 with the 4k Retina display it doesn't come cheap, but does contain a considerable amount of features. The base model includes a 28-core Intel Xeon CPU, 32GB of memory, a 256GB SSD and a Radeon Pro 580X graphics card.
Available on the new Mac Pro will be the latest version of macOS, Catalina. Which is set to remove iTunes from Macs, and instead replace it with three separate apps Apple Music, Podcasts and Apple TV. Which will house your music, podcasts and films.
The iPad is getting its own OS, iPad OS will provide the iPad's home screen with some useful features. The 'slide-over' feature, lets you swipe between multiple apps, split view enables you to work on two documents in the same app side-by-side or have multiple instances of the same app open. Another new feature Sidecar will enable you to use your iPad as a second display for your Mac. And you'll even be able to use the iPad and Apple Pencil as a drawing canvas for Mac apps
Apple watch OS6 will enable the Apple Watch to run more independently. Through introducing the Apple Watch's own app store, and a new wave of apps designed specifically for watch users. Including Audiobooks, Voice Memos, calculators and improvements to the Health app that'll have a menstrual cycle tracking feature and loudness monitor. The Apple Watch's dependency on the iPhone will be significantly reduced.
Digital restaurant orders now bring in $26.8 billion
Digital restaurant orders have grown by 23% over the past four years and now represents 3.1 billion visits and $26.8 billion dollars. According the NPD Group report, digital orders now make up more than 3% of the $863 billion industry.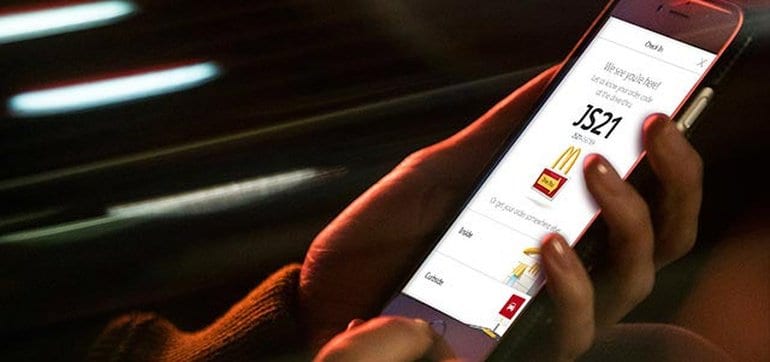 With six out of 10 digital orders completed through mobile apps, 70% of QSR operators plan to devote more resources to customer orientated technology like apps or online ordering.
With 66% of restaurants displayed on third-party delivery sites compared to 44% in previous surveys, 67% of restaurants believe digital ordering is more important than it was two years ago.
Deloitte Digital, who consulted for Chipotle, said diners spend 13% more at chains like Chipotle when ordering online. This is due to consumers preferring the convenience, shorter waiting times and earning rewards that come with online ordering.
For restaurants that embrace digital media, the functionality of mobile apps enables them to leverage rewards and savings schemes (with over half of restaurant visitors participating in a rewards program), loyalty programs, and discounts to encourage repeat business, according to The NPD Group.
As the success of Chipotle's program has shown, loyalty is a particular benefit of online ordering. Chipotle's digital sales grew by 100.7% during the first quarter, accounting for 15.7% of sales, or $206 million.
For restaurants that are committed to mobile orderings capabilities, CEO Brian Niccol believes digital orders could make up to 30% of businesses sales.
Libra: Facebook's cryptocurrency
Although still in development, Facebook has high hopes for Libra. Facebook's new cryptocurrency aims to provide fast and secure online mobile payments that circumvent the traditional financial system. Facebook has announced its intent to share control of Libra with a consortium of organisations, including Spotify, eBay, venture capital firms and not for profits. It's also launching Calibra, a subsidiary company which will develop products and services based around Libra. This is how Facebook intends make money from the cryptocurrency.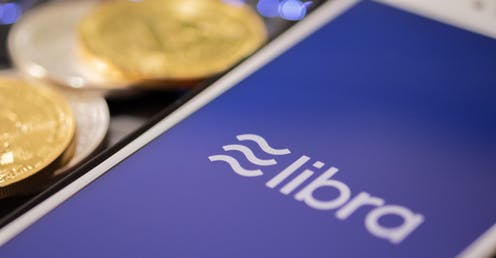 Once launched, you'll be able to send Libra inside of Facebook Messenger and WhatsApp. With Libra mostly being meant to be used as a intermediary for transferring traditional currencies. Eventually, Facebook hopes Libra will be accepted as a form of payment, and other financial services will be built on top of it.
Libra's announcement was followed by an immediate backlash from regulators. Sherrod Brown a member of the Senate Banking Committee expressed his concern for user's privacy given Facebooks history of privacy violations.
"Facebook is already too big and too powerful, and it has used that power to exploit users' data without protecting their privacy. We cannot allow Facebook to run a risky new cryptocurrency out of a Swiss bank account without oversight."
A Facebook spokesperson responded, to Brown comments saying "We look forward to responding to lawmakers' questions as this process moves forward," but did not agree to pause development of Libra. With the currency due to launch in 2020, Facebook will need to convince regulators that its currency does not pose a risk to users finances or privacy.
The social network, which also owns WhatsApp and Instagram. Is however, in a unique position to be able normalise a crypto currency. With increased interest in mobile banking and alternative payment methods, Facebook has perhaps identified an opportunity to enter a relatively untapped market.
Gen Z values personalisation over privacy
If you're between 15 to 22, then you're generally considered to be part of Generation Z. A generation that not only boasts the most smartphone users, but also has some of the most active users with 55% of Gen Z respondents spending more than five hours a day on their mobile devices. A recent cognizant report delves into the next generation who's expectations will come to shape much of the world around us.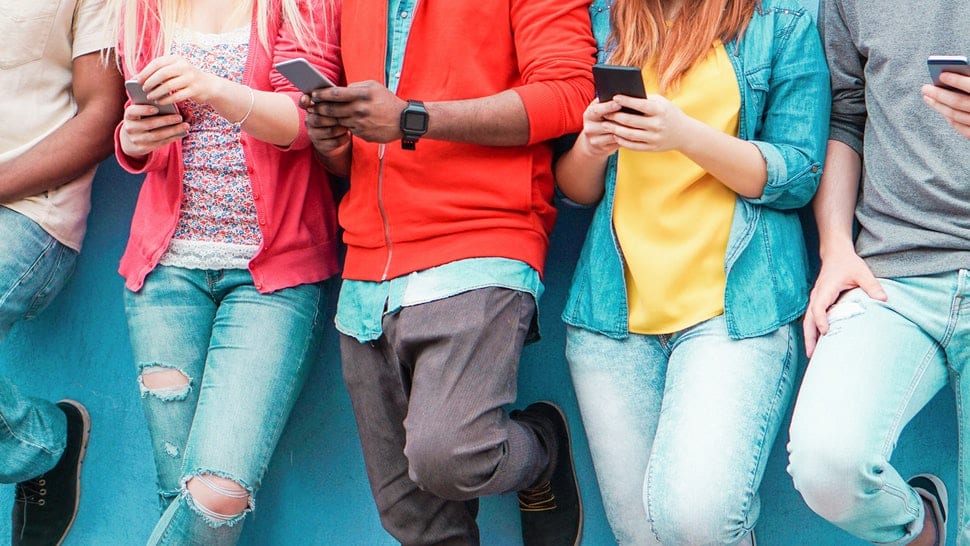 As a generation it seems that personalised content is key to this generation. 45% of respondents indicating they like the option of being able to control the content of a movie or TV show. While a further 38% prefer online ads to be tailored to their browsing history or entertainment preferences. This is supported by 32% of respondent being unconcerned that companies will use their personal online data in a way that could harm them.
Social influencers have a significant effect on the buying behaviour of Gen Z. With nearly a quarter admitting social media personalities had the most influence over their purchase decisions. However, word-of-mouth is still key, with 47% of respondents saying they're influenced most by friends and family. A clear theme emerging from Gen Z responses is their interest for engaging with interesting content. More than half of respondents said they're likely to use virtual reality as a medium to watch shows or play games within the next three to five years.
Monthly Tech & Mobile Insights Straight to Your Inbox
Every month, we send out a newsletter with our top tech stories and mobile insights. Sign up using the contact form below to get these insights straight to your inbox.