Disrupting the textiles industry with The Pattern Cloud
The Pattern Cloud is a conglomerate of six leading UK textile studios with 150 years industry experience between them, who are dedicated to supporting and enhancing the everyday working life of design studios and buyers everywhere.
In an industry where many buyers and design studios are still resorting to outdated methods to buy and sell goods respectively, The Pattern Cloud wanted to create a B2B platform that made the process far easier and slicker for all parties involved. Therefore Sonin designed a sophisticated e-commerce platform that not only challenges old fashioned processes, but also revolutionises the industry's approach to technology and places The Pattern Cloud far ahead of their competitors.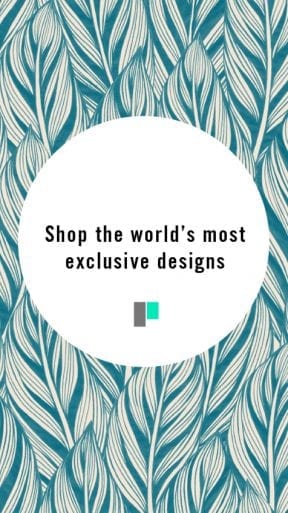 Studios wishing to have to their designs listed on the platform can request to be a member of The Pattern Cloud, and upon confirmation, can then advertise their products to the platform's hundreds of daily users. Designs can be uploaded quickly and with ease, including the ability to apply relevant tags so that their design(s) appear in the correct locations when buyers are browsing and ready to make a purchase.
In addition to this The Pattern Cloud provides studios with their very own customisable Turnkey website to host their designs and distribute to potential buyers. This allows for studios to distribute their own website URL's to potential buyers, providing a more seamless and personalised experience along the way as buyers don't have to access The Pattern Cloud platform to locate their desired studio/design.
For buyers, The Pattern Cloud also ensures that the browsing and purchasing process is intuitive, yet enjoyable and engaging. Whilst browsing through a range of exclusive and non-exclusive designs for mens, womens and kids clothing, buyers can simply add items to their basket and checkout whenever they please.
The Pattern Cloud pride themselves on offering a progressive and disruptive online platform to its users, and is proving hugely popular amongst its user base. It's range of users from small independent fashion labels to famous high-street chains is evidence of how the platform is transforming the industry, and therefore gaining attention from all across the globe. The platform ensures that The Pattern Cloud's worldwide customer base can now shop 24 hours a day, opening up the potential for a new nonstop revenue stream.
The next phase of development will open the platform up to regular consumers who'll be able to purchase the latest trend led designs for personal projects, whether for their fashion items or favourite household possessions.
Head over to The Pattern Cloud's website now and take a look at their inspiring front pages, official blog and social media content.