The Objective
Opening up a new direct channel of communication and support.
Watco, the UK's marketing leading manufacturer and supplier of industrial strength paint, repair, and maintenance materials, is committed to manufacturing the best products teamed with excellent service.
When working with Watco, businesses have access to world-class technical support and a team that will help them find and apply the right product for the job at hand, every time.
Watco was keen to redefine how that service was offered and open up a new direct channel of communication and support.
That's why they approached Sonin to carry a build a bespoke, native B2B app for the iOS and Android platforms.
Are you looking for a partner to help you create a successful B2B app?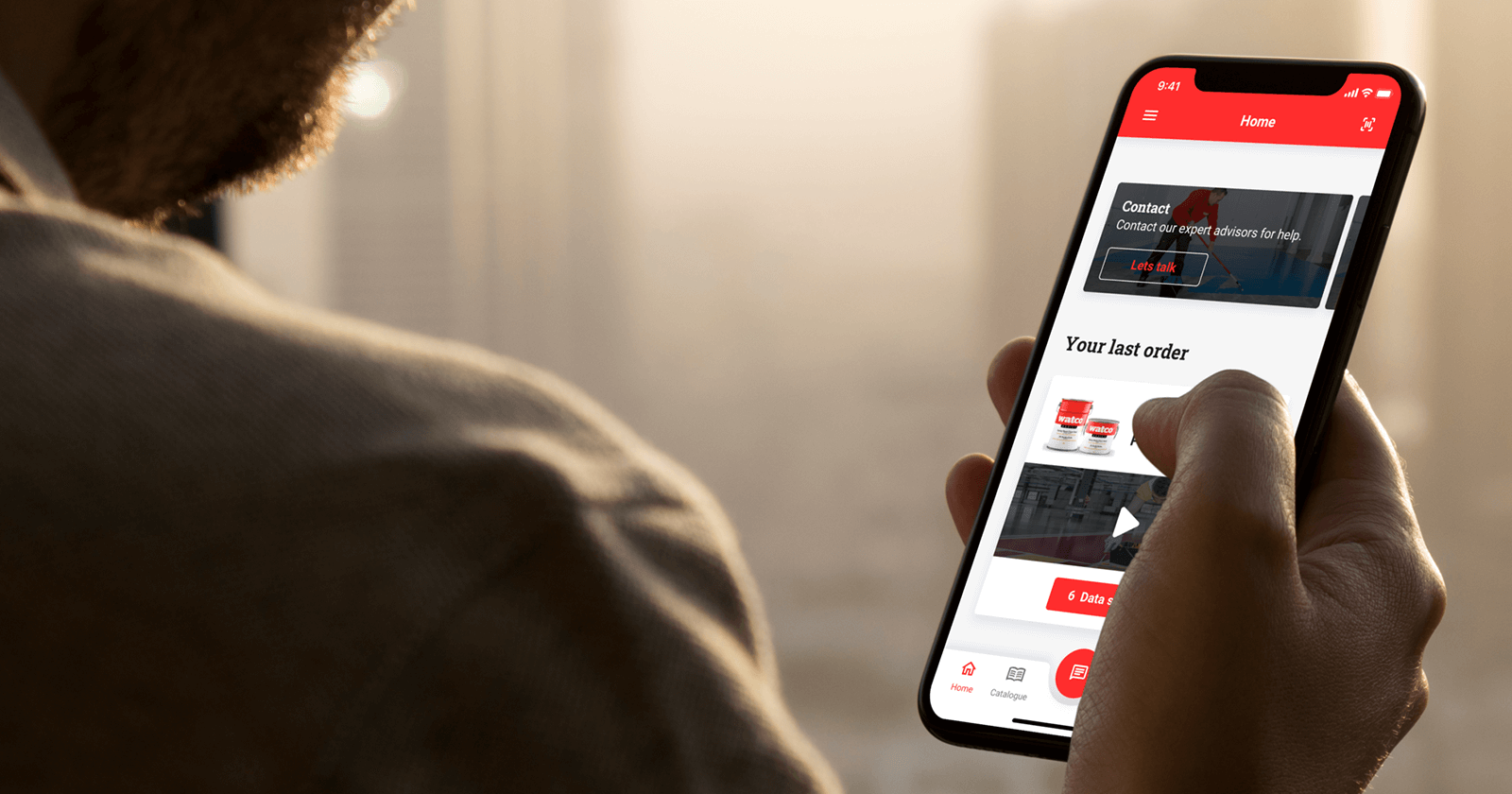 The Solution
Tailored support and advice at every step of the customer journey.
Through this new conversational platform, customers can launch real-time, face-to-face conversations with Watco's technical experts; initiate virtual video site visits, and get tailored advice wherever they are.
At the same time, users also get instant access to information, technical advice and application guides for all the products they have purchased.
They're also able to request, review and approve quotes as well as place product orders, creating a single and easily accessible source for all enquiries, orders, advice, and information.
The app collates everything you need in one place to select, buy and apply Watco products, in just a few taps.
The app is available now via the Google Play and Apple App Store.
"We have always been here to help our customers every step of the way and I am delighted that we can now offer that, direct from their back pocket, via our mobile app."

Ed Suthon – Managing Director


We're experienced in B2B app development.
Empowering world-class customer support.
Watco customers expect world-class technical support. To provide it, their team needed a world-class solution to match.
Watco staff have access to a bespoke Content Management System (CMS) through which they're able to call and chat with customers as well as update all the content available through the app. This way, they're able to easily add to a growing library of post-sales support materials and installation instructions.
Build a best-in-class B2B app.