THE PROBLEM
Students expect instant access to their services wherever they are.
As digital natives, students expect instant access to their services no matter where they are. Ashcourt Student Accommodation approached to help them exceed these changing expectations through a bespoke mobile app.
Ashcourt provides purpose-built, exclusive and secure student accommodation. They're passionate about giving students the best possible all-inclusive university experience. And students are at the centre of everything that the company does. Ashcourt saw a new way to engage its clients and better cater to digital savvy university students through a bespoke mobile app.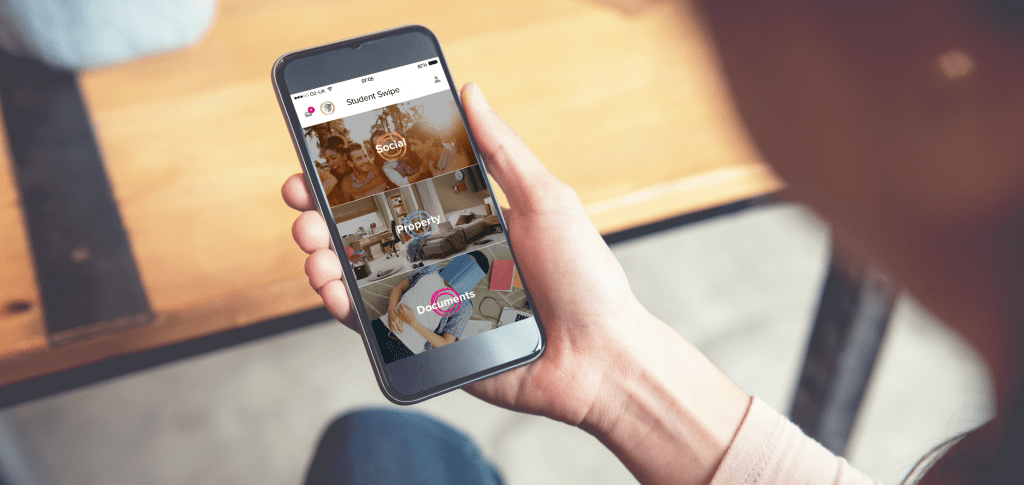 OUR APPROACH
We worked with Student Swipe to map out the student journey.
We worked with Ashcourt's Accommodation Manager Emily to fully map out the student journey. All the way from finding properties, arranging viewings, reviewing documentation, making payments and managing ongoing issues with the landlord.
Through this thorough research, we were able to identify the key challenges that students face in their day-to-day lives. These included moving-in nerves and miscommunication with their landlords. We were then able to pinpoint the specific areas where an accommodation app could best support the student journey. The key goals for the app were to expand Ashcourt's offering, enhance students' accommodation experience and streamline back-and-forth between students and landlords.
THE OUTCOME
The app has been used by over 800 students and took £1m in payments in the first 12 months.
We helped Ashcourt to transform the student experience and Student Swipe is now an integral part of the company's offering. It enhances the student experience by bringing every accommodation need into one convenient channel.
Since its launch, the app has been used by over 800 students and it took over £1m in payments during the first 12 months. Students have also logged over 900 maintenance reports through the app. Student Swipe won Software Innovation of the Year at the Digital Entrepreneur Awards. It was also shortlisted for the Business Engage Awards and won bronze in the Digital Impact Awards.
Let's build a best-in-class property app.