We have an exciting new opportunity for a Web Developer to join our development team.
We are recruiting for a permanent position and would consider juniors with some experience and mid-level applicants. So, if you are looking for a new opportunity to work in a growing tech company with friendly and enthusiastic colleagues then check out the job description below!
In the Web Developer role, you will work across a variety of projects, alongside our iOS and Android teams, Project Managers, Quality Assurance Testers, Designers and Product Managers, all of these teams work closely together on our projects.
Job Description
We're looking for a web developer with prior experience or training as a developer, a good understanding of app development life cycle with a proficient understanding of code versioning and testing tools. Someone who enjoys problem solving with good analytical skills and be an excellent communicator.
Skills and experience
Skills and experience using the following is required:
CSS frameworks (Bootstrap / TailwindCSS)
JavaScript skills (Vue.js / React)
PHP (Laravel)
MVVM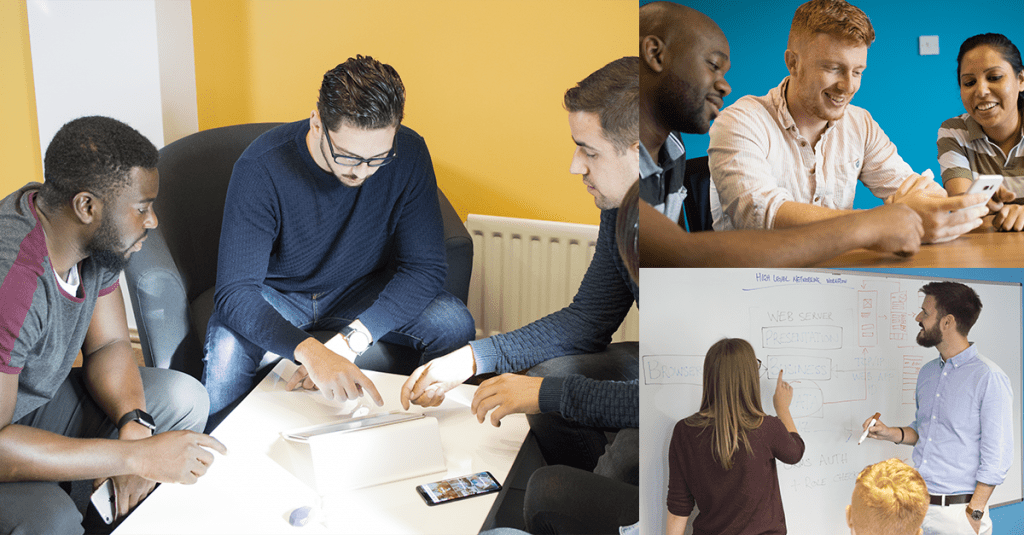 Our Values
Our values resonate through everything we do: our work, our relationships with clients, and our teamwork:
We understand – everyone is different and brings unique qualities to our team. Therefore, we offer hybrid and remote working as well as flexible holiday allowance for religious and cultural celebrations. We run regular sessions on 'Mental Health at Work' and have a team of qualified Mental Health First Aiders to offer staff additional support.
We care – about your goals so share in your successes. We care about our employees and focus on helping them progress both within the company and as individuals. We help employees build personalised career plans and offer career progression opportunities, mentoring as well as leadership and skills training.
We never stop thinking – our people are central to our success. We draw from a wide range of backgrounds and skill-sets. We never stop thinking about how we can help our employees be happy and productive at work. We devote time for team building activities, social events and to celebrate achievements
Our Behaviours
Our behaviours underpin our values:
We are passionate, hard-working and diligent
We are friendly, helpful and humble
We communicate
We take responsibility
We are always learning
We use creativity to drive value
Benefits
Competitive Salary
Remote/hybrid working within our business hours (9:00-17:30)
22 days holiday with an additional day of leave each year up to 27 days.
Monthly virtual socials
Regular virtual whole team activities (e.g. Pizza Lunch)
Option for flexible Bank Holidays to celebrate religious/cultural holidays.
Bi-annual whole team social events
Bespoke learning plans and training
Pension scheme
Health and Wellbeing – Mental Health First Aiders, with Mental Health at Work training
Internal newsletters – keeping us up to date with other teams, celebrate our colleagues' achievements in and out of work and exciting upcoming events!
FAQs
Q: I live outside of the UK, can I still apply?
A: Unfortunately, we can only hire within the United Kingdom.
Q: Is this opportunity office, hybrid or remote?
A: Our office is in Reigate, Surrey but all of our colleagues are on hybrid and remote contracts, we are happy to discuss the best contract for you.
Building our future
We believe the work we do really matters, so we're serious about investing in you.
If you are a Web Developer that is looking to develop your skill base, gain exposure to new areas of business and want to join a forward-thinking business, this is the place for you.