If the Apple Watch broke boundaries with how people tell the time; Apple Music altered the way that we engage with our favourite musicians; then Apple's next generation Apple TV is set to alter the way that we view television and its content, right? Or at least according to Tim Cook.
According to a liveblog of the WSJDLive tech event hosted by The Wall Street Journal, the Apple CEO told the audience in Palm Springs, California that watching television currently was a "terrible, broken process" and that Apple TV would be the "foundation" for a new kind of experience. Only time will tell.
The fourth-generation Apple TV is set for its release today if you haven't heard already.
If you're already familiar with the prior generations of Apple TV then you know its fundamentals; to play music, videos and view photos on your television. Based upon tvOS however there will be a range of new features, notably the ability to download third-party apps and games. We're hoping that the updated TV will lead to an influx of new/updated applications as company's everywhere seek to further strengthen their digital reach amongst Apple enthusiasts, and even those that aren't.
We take a look at the features that the new TV will bring, in particular its ability to now host third party apps.
Firstly, it will feature slow-moving screensavers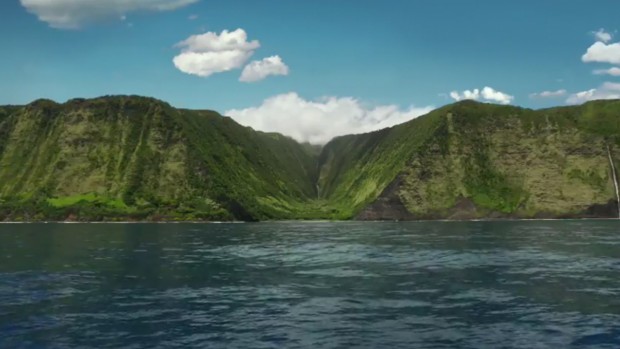 The new Apple TV includes several choices of screensaver, including Aerial, an exclusive set of slow-moving HD video of various landmarks across the globe. The displayed video will change over time as the Apple TV downloads new videos periodically from an online source.
Siri remote
The most notable difference on the Apple TV is the new Siri remote, which is larger than the previous two! To make scrolling quicker, Apple has replaced the prior four-direction navigation circle with a small matte glass surface that can be used for navigational swipe gestures and gentler positioning.
The glass touch surface at the top will once again allow its user to perform gestures like swipes, taps and clicks. Four new buttons have been added to enable the Siri Remote to turn your TV's volume up or down, activate twin built-in microphones for Siri voice input, and quickly return to the Apple TV's main menu.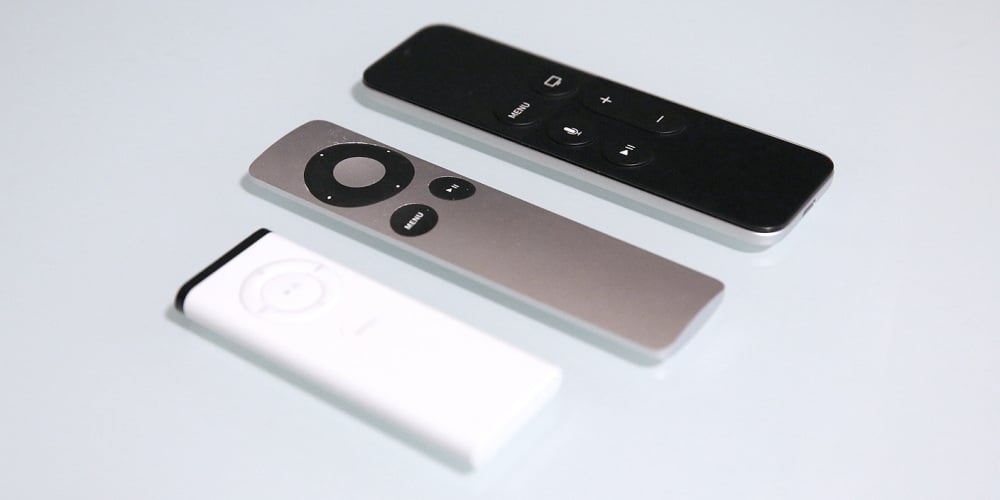 New Interface (Top Shelf)
With the new Apple TV now hosting third party apps there was always going to be a strong focus on its updated display to support the new feature. Users can now place any Apple TV app in the top row of their app's menu, which can contain up to five icons. When they select an app icon in the top row, the top of the screen will then show content that is relevant to that app (almost as a sneak peak which bares similarities to the new 3D Touch feature on the new iPhone). The top shelf can showcase an app's content, give people a preview of the content they care about, and/or let them jump straight into a particular part of the app.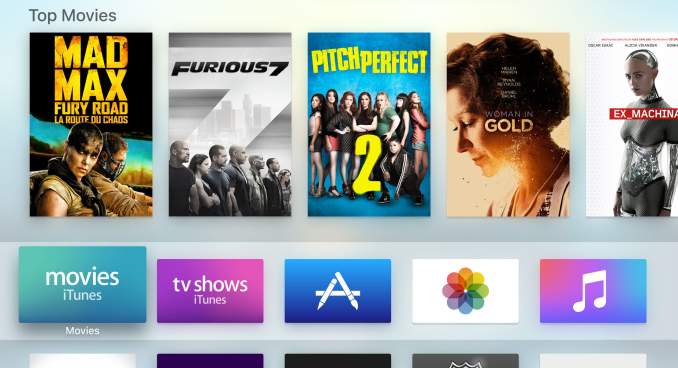 Apps
The app store, which will be open soon, will let you add free and paid apps the new Apple TV. As the software is also based on iOS, developers with iOS apps will find it easier to bring new apps to the living room, bedroom and the office (in fact anywhere in the household where you wish to store your television). It is highly likely that the device will arrive with only a handful of Apple-developed apps pre-installed, in which you'll be able to enjoy the TV's new interface.
The new generation Apple TV supports both traditional apps (games, utility apps, media apps and more by using the same techniques and frameworks used by iOS) and client server apps that will predominately serve to stream media content.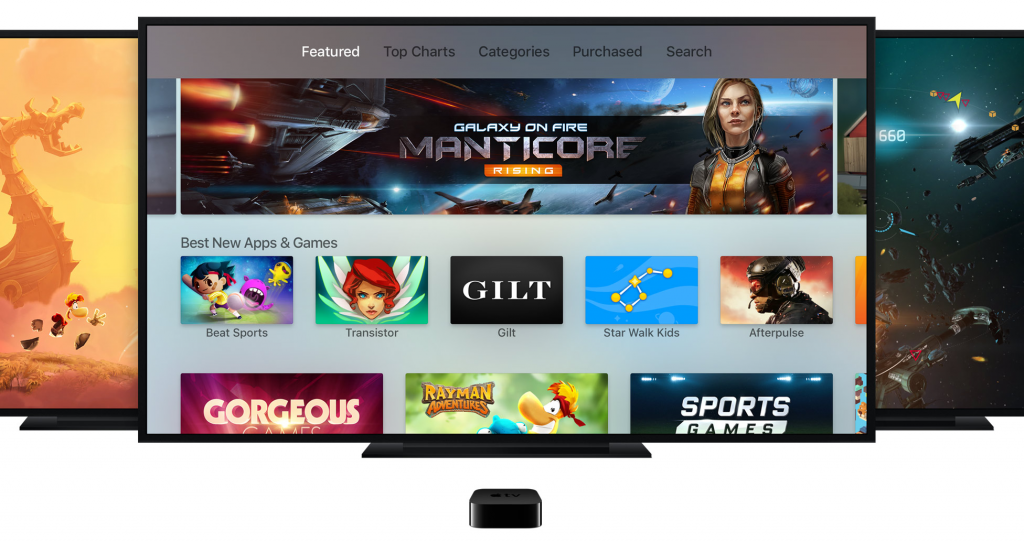 What will this bring?
The new Apple TV, with its slick new interface and ability to host third party apps, will seek to engage a new demographic. Developers will need to think really hard about how and why users will prefer to engage with their apps on the television rather than the 'traditional' platforms.
We're personally very excited about the fourth-generation Apple TV's potential, and think the next year will be an exciting one for app developers and business marketers everywhere!