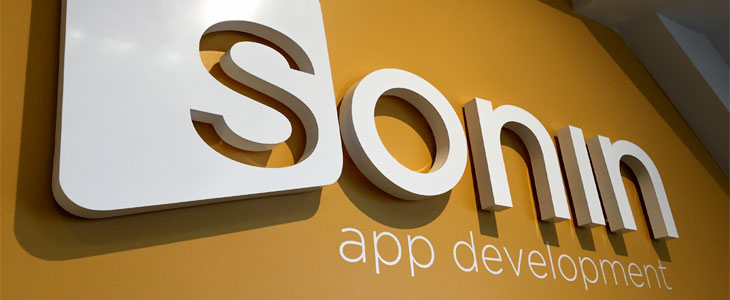 It's clear that June has been a huge month for us! Following our official re-brand and evolving from Big Orange Software to Sonin, we've also moved into new offices.
Welcome to the all-new Sonin HQ.
Following a phenomenal team growth of 66% over the last 12 months, we found our old office a bit of a squeeze. We've hired a number of highly-skilled mobile and web developers, designers and project managers over the past year to help push our projects from great to amazing.
Our new office is larger, brighter and sleeker, and from the moment our clients step through the door they know we take things seriously. Whether we're creating an enterprise solution or working with budding start-ups and entrepreneurs, we strive to create a seamless experience for our clients. Now we have, not one, not two, but three meeting rooms available for clients to come in and work closely with the team throughout their projects, from initial brainstorms to the final tweaks.
The Sonin team is made up of people who are not only experts at their jobs but are passionate about what they do. Our new brand colours reflect our personality and the vibrant tones are scattered throughout the new office creating an inviting space that encourages innovation and creativity.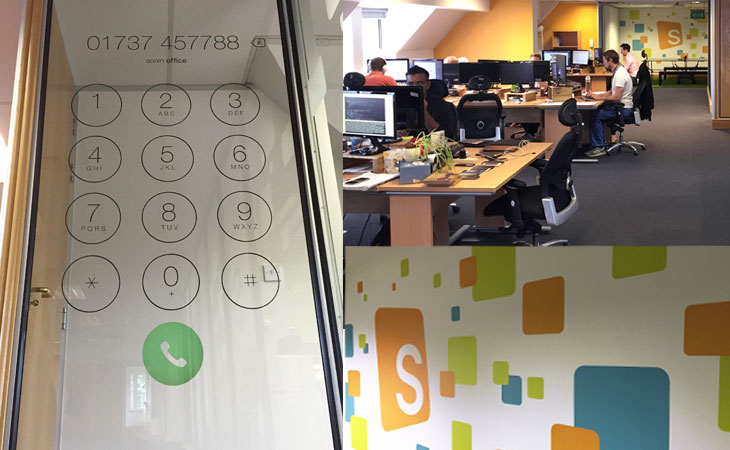 We're still based in Reigate, only a stones through away from our previous office, so if you're in the area be sure to pop in for a coffee, a grand tour and a game of ping pong.
Our new address is 34 Bell Street, Reigate, Surrey, RH2 7SL. You can find all of our contact information through our Contact page.
The Sonin team.