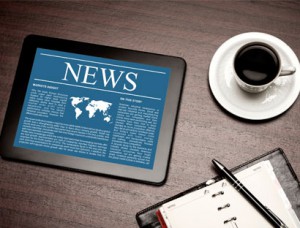 Every week Sonin send out The Sonin Broadcast, a free weekly newsletter filled with the latest mobile news. For our social media followers or people checking in for the first time to our site we've condensed the best headlines into the below blog post.
We strive to bring you the latest and innovative developments from the world of mobile so that you can see for yourselves how quickly the industry is evolving. If something has taken your interest, then we've succeeded in our task.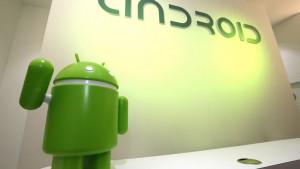 Android users that are running Android 6.0 Marshmallow on their devices can now translate text directly within apps. Download the Google Translate app and then when you're in an app you can now select Translate which will be situated in your floating toolbar next to copy and paste.
Users will be able to translate 90 languages and can use the feature in TripAdvisor, LinkedIn and WhatsApp.
Disney research (Disney's technology arm) are currently developing an app that can track and capture real-time images from a mobile device's camera. Disney are confident enough in the technology and feel that it represents a unique way of bridging the age old experience of colouring in with crayons with the latest developments in mobile technology.
MirrorLink-compatible in-car systems are now compatible with your Spotify playlists thanks to a hand from an app called RockScout. You can access content from your phone using your car's dashboard controls, including rotary knobs and touch interfaces.
KFC has embraced mobile location technology to promote its new burrito product range. It will aim to target consumers that are close to stores with push notifications in order to drive and increase foot traffic into branches. The targeting campaign will also look to deter users going into competitor stores.
Google announced it now has 1.4 billion 30-day active users globally. Google CEO Sunar Pichai revealed the new Android-related data point at its Nexus event in San Francisco.
If you would like to receive the latest news from the world of mobile, then sign up to the Weekly Sonin Broadcast newsletter.